A gluten free diet doesn't mean depriving yourself from the foods you love. The January 2020 Gluten Free Baking Challenge recipe will prove to you that great gluten free bread products do exist!
This post contains affiliate links for products and ingredients I use and love. You can read my full disclosure here. Thank you for supporting What The Fork Food Blog so I can continue to provide you with free gluten free recipes ♥
OMG you guys, I can't even believe it's a new month, let alone a new YEAR and NEW DECADE.
But don't you worry, this year is going to be just as delicious as last year and years before that!
I've got more plans for 2020 to help teach you how to be confident and successful gluten free bakers in your home kitchens. 2020 is going to taste so good!
We're starting the year off with a bang and jumping right into the January Gluten Free Baking Challenge – 2020 edition. The members of the Gluten Free Baking Club voted for this month's recipe and this one won by a landslide.
Let's get baking!
---
The January Gluten Free Baking Challenge Recipe is ….
Gluten Free Biscuits!
There is a clear need for good gluten free biscuits. Don't worry though, I've got your back. I don't have just one gluten free biscuit recipe, I've got 4. Yes, FOUR!
My original Gluten Free Biscuits (which I'm going to start referring to The OG), Gluten Free Drop Biscuits, Gluten Free Buttermilk Biscuits, and Gluten Free Parmesan Black Pepper Biscuits. All are fabulous recipes and you can make any one of these recipes for the January Gluten Free Baking Challenge.
For a real challenge, make them all! You won't be disappointed as long as you follow my tips, tricks, and recipes of course.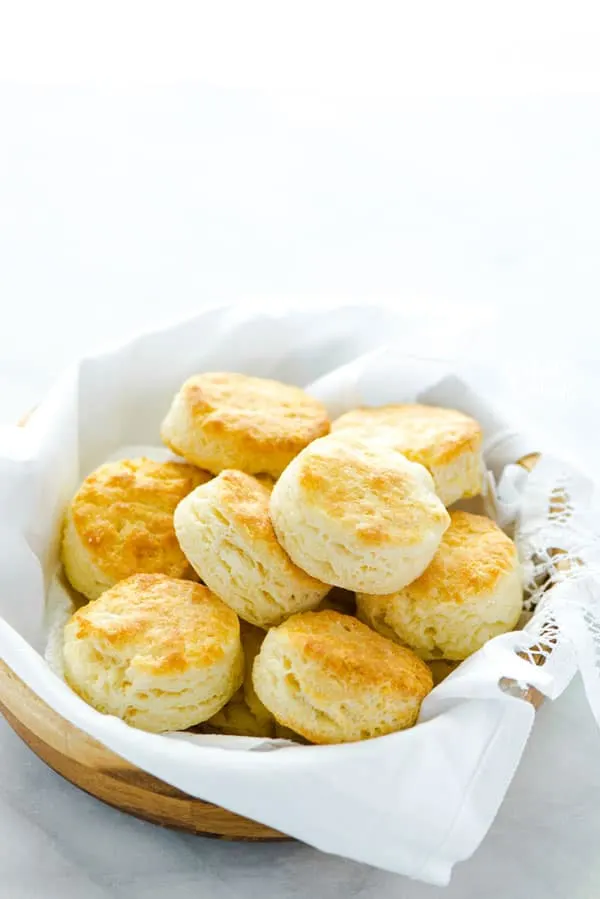 ---
Tips for Making Gluten Free Biscuits
Follow the recipe exactly. If you make substitutions, I can't guarantee exact results. They'll be close, but slightly different.
Don't skip the chilling time. Super cold biscuits bake up nice and flaky!
Don't over-measure your flour! Over measuring your flour will result in dry and dense biscuits that resemble hockey pucks. Use the spoon + sweep method to measure your gluten free flour. Download my printable guide for measuring flour here, it includes step by step photos and detailed tips.
Stack your scraps. If you stack your scraps and then press them gently to get the thickness you want, you'll end up with the biscuits made from the leftovers that are just as flaky as the ones made from the first round.
---
Can I Make Gluten Free Dairy Free Biscuits?
I've made the regular gluten free biscuits dairy free with unsweetened coconut milk beverage in place of the milk and shortening in place of the butter. For dairy free "buttermilk", add 2 teaspoons of white or apple cider vinegar to the dairy free milk.
I've also had several bakers write in the comments some dairy free subs they've use. The most popular have been unsweetened coconut milk, unsweetened almond milk, unsweetened cashew milk, shortening, and plant-based butter sticks, like Earth Balance. Country Crock sticks would probably work well too!
---
Can I Make Gluten Free Biscuits Without Eggs?
Absolutely! None of my recipes for gluten free biscuits call for eggs so they're naturally egg free. No need for egg replacements when there aren't eggs in the recipe, guys!
As an Amazon Associate I earn from qualifying purchases.
---
Key Ingredients for Homemade Gluten Free Biscuits
Butter – nothing beats the flavor of good butter in biscuits. My favorite are butters made with grass-fed/pasture-fed cows like Kerrygold or Vital Farms and have at 82-85% milk fat. The higher fat percentage in quality butter means there's less moisture added to the butter. Less moisture/higher fat means tastier and flakier baked goods. And flaky layers is exactly what we're going for with biscuits!
Buttermilk – I highly recommend using buttermilk even in the regular gluten free biscuit recipe. It really adds something special to the flavor, texture, and structure of the biscuits.
Gluten Free Flour – Cup4Cup is currently my favorite 1:1 gluten free flour blend for making gluten free biscuits. My Gluten Free Biscuit Mix and my Brown Rice Flour Blend are also very good for biscuits. I haven't had a ton of luck with Arrowroot in biscuits, I find that it produces a tougher, tighter crumb that's a little to dense for biscuits.

If you can't have potato starch, I would make my brown rice flour blend (linked above) and replace the potato starch with additional tapioca starch, cornstarch, or Sweet Rice Flour*.

Sweet rice flour is not the same as regular white rice flour. Sweet Rice Flour is a starch and is made from short grain rice, aka Sticky Rice.
---
Equipment Needed to Make Gluten Free Biscuits from Scratch
Biscuit Cutter – I use a 2-inch biscuit cutter. The size of the biscuit cutter you use will determine how many biscuits you get out of this recipe.
Pastry Cutter – You want to work the butter into the flour with a pastry cutter. If you don't have a pastry cutter, you can use two forks but it will take a bit longer. Keeping your hands off the butter and dough as much as possible will keep your warm hands from melting the butter.
Baking Sheet – You can use a Half Sheet Pan or Quarter Sheet Pan to make these biscuits.
Pastry Brush – I prefer silicone baking brushes because they're easy to clean and they don't shed.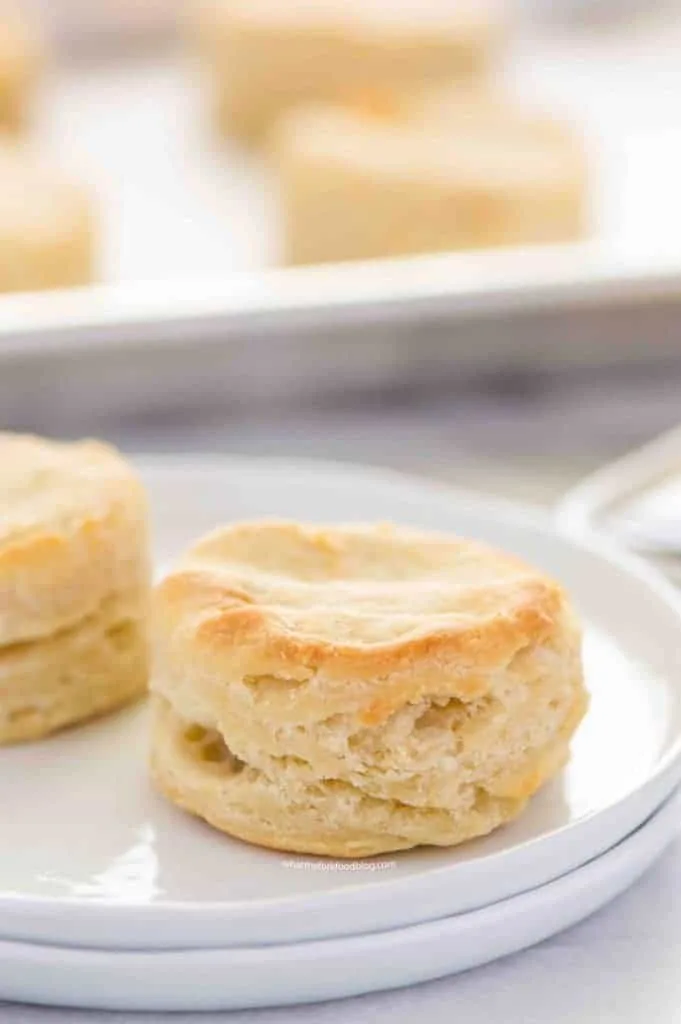 ---
Where To Share Your Photos
Share your photos to one or more, mentioned below. Only one is required as an entry for the giveaway so don't feel like you need to share everywhere!
Instagram – Share your photo of the Gluten Free Baking Challenge recipe to your public Instagram account. (If it's a private account, I won't be able to see it.)

To qualify, you must use the #gfbakingchallenge and tag @whattheforkfoodblog
Then, you must enter the link to your Instagram post in the giveaway form below.

Facebook Group – If you're a member of the Gluten Free Baking Club Facebook group, you can post your image there.

To qualify for the prize, include the #gfbakingchallenge in your post!
Once your post is approved, grab the link and to the post and enter it into the giveaway form below.

Facebook Page – Share your photo to my What The Fork Food Blog Facebook page with the official baking challenge hashtag, #gfbakingchallenge then enter the link to your post into the giveaway form below the recipe.
---
The January Gluten Free Baking Challenge Prize
This month's gluten free baking challenge prize is a $50 Amazon eGift Card. Please note, your chance of winning the challenge prize has nothing to do with photo quality. Winner will be randomly drawn from the giveaway form. There will be additional entries to increase your chances of winning.
To be eligible for the prize, you must use the entry form to enter. The giveaway form is located at the end of this post directly after the recipe. Also to be eligible to win the prize, the recipe/photo you submit for the baking challenge contest must be one of the recipes listed above from What The Fork Food Blog.
All winning entries will be verified and winners will be contacted by email.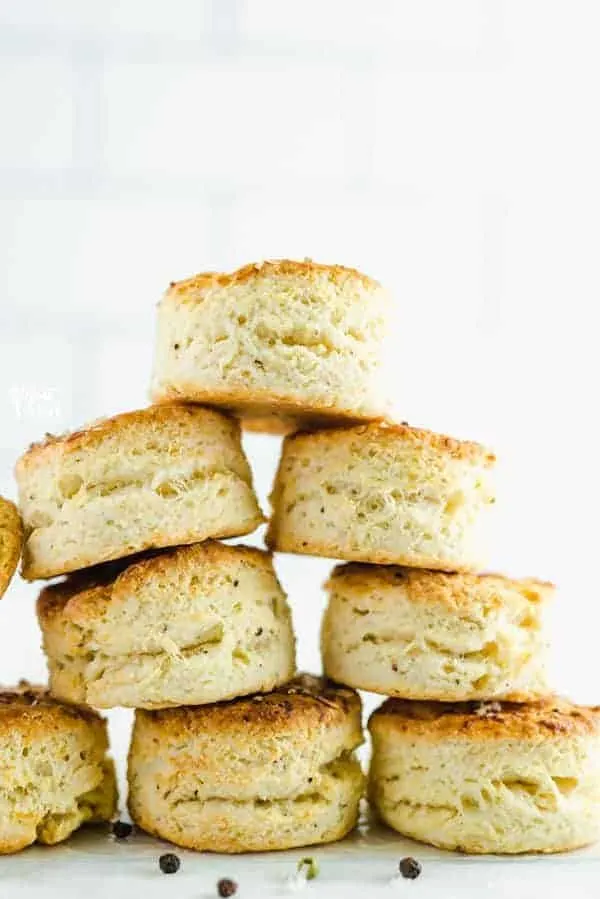 ---
Be sure to follow me on Instagram and hashtag #whattheforkfoodblog or tag @whattheforkfoodblog – I love seeing what you make!
If you love gluten free baking recipes, be sure to follow me on social media so you never miss a post:
---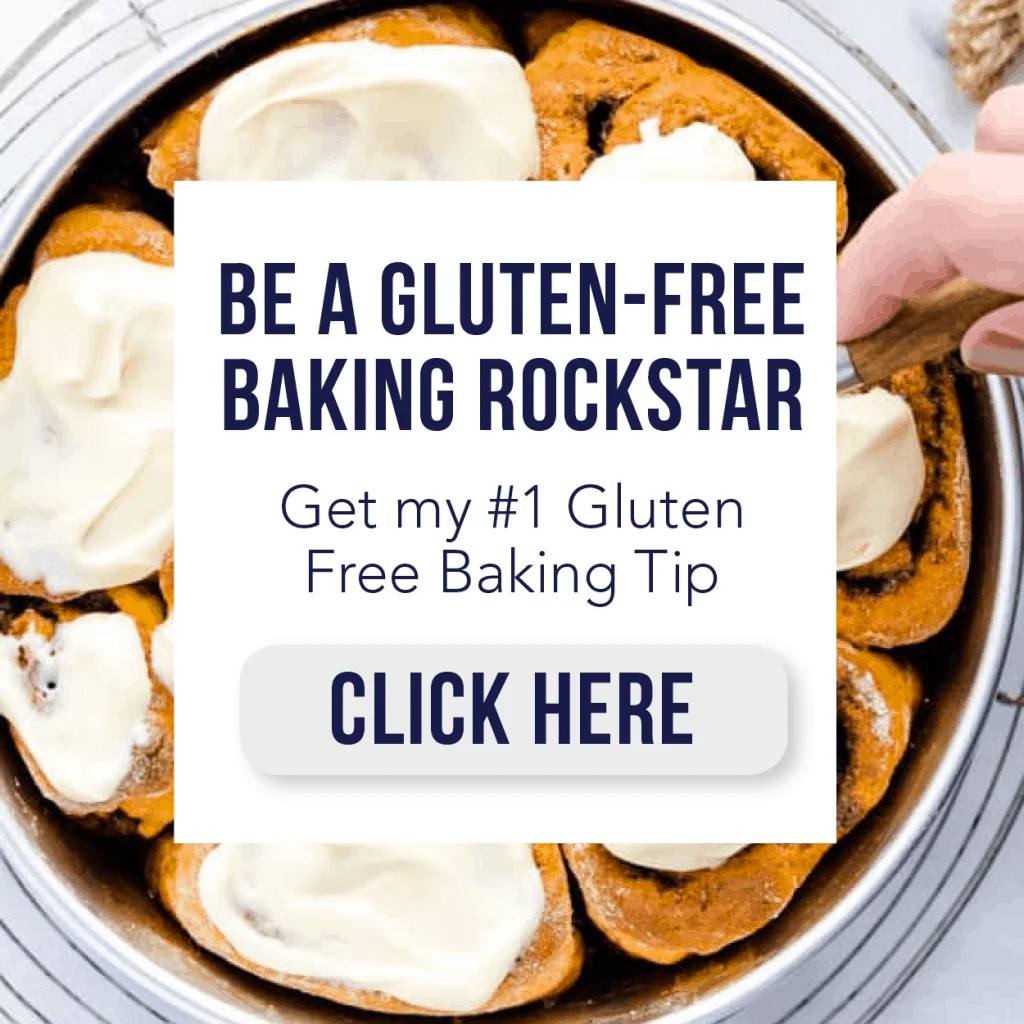 ---
Gluten Free Biscuit Recipes:
Gluten Free Biscuits (original recipe, aka the OG) – https://www.whattheforkfoodblog.com/2015/05/04/gluten-free-biscuits/
Drop Biscuits – https://www.whattheforkfoodblog.com/2018/08/26/gluten-free-drop-biscuits/
Buttermilk Biscuits – https://www.whattheforkfoodblog.com/2019/09/22/best-gluten-free-buttermilk-biscuits/
Parmesan Black Pepper Biscuits – https://www.whattheforkfoodblog.com/2019/11/10/gluten-free-parmesan-black-pepper-biscuits/
---
January 2019 Gluten Free Baking Challenge