We're baking with chocolate for the February 2020 Gluten Free Baking Challenge! It's a sweet dessert for two, perfect for Valentine's Day!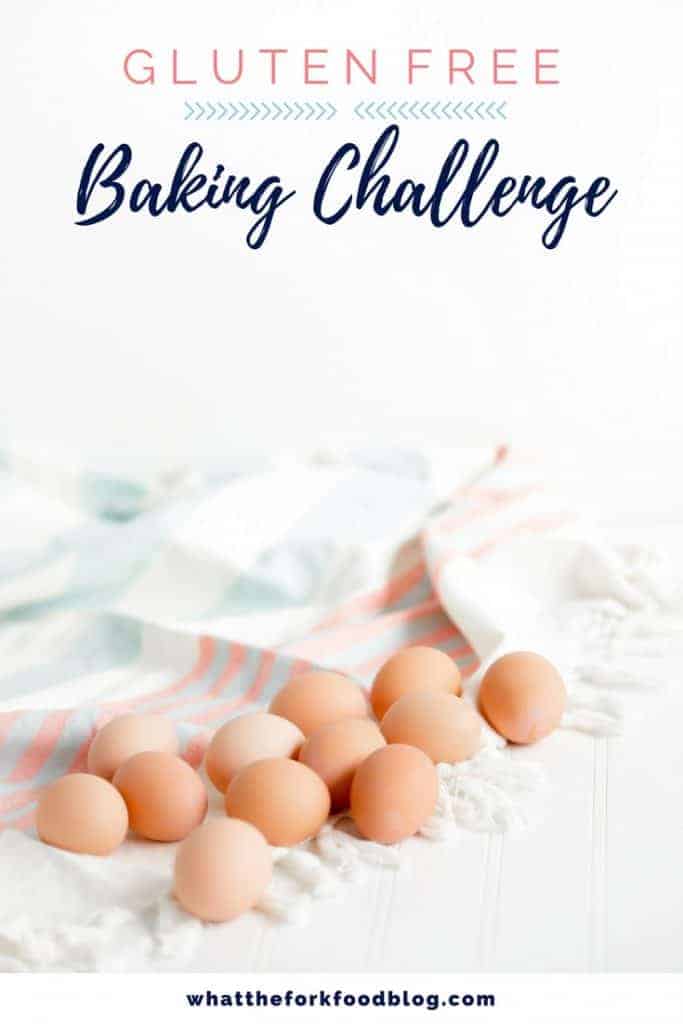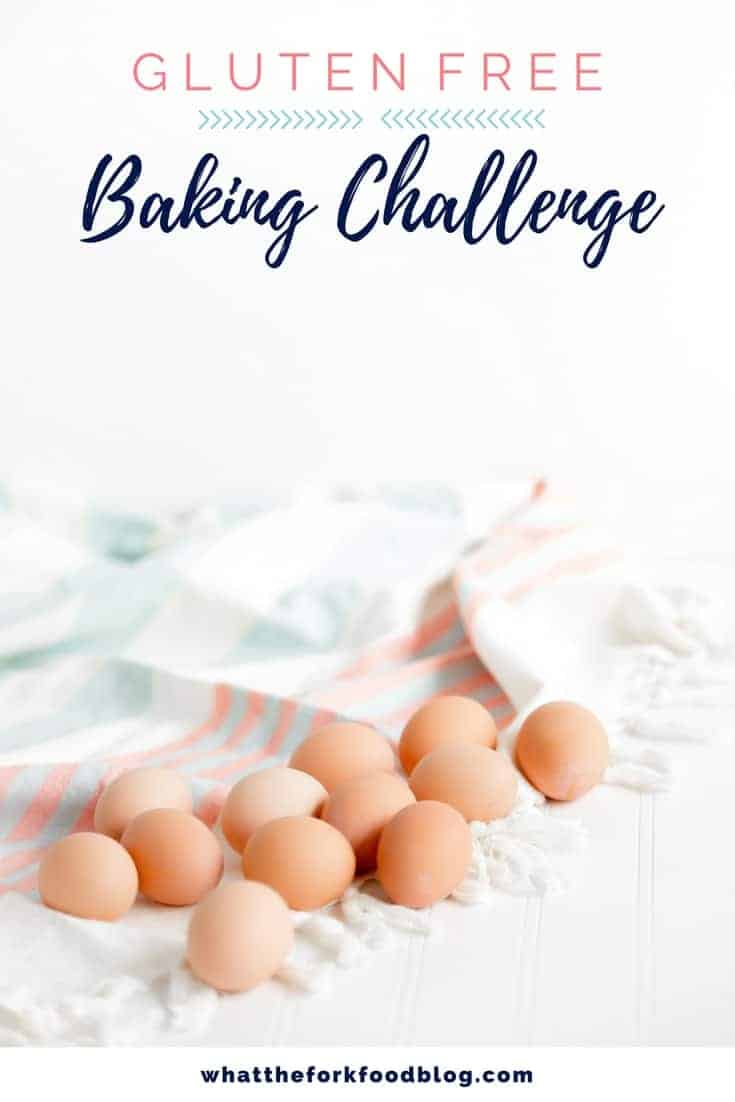 With Valentine's Day right in the middle of the month, I couldn't resist picking a sweet and simple chocolate dessert for the February Gluten Free Baking Challenge.
This month's recipe is easy to make and serves two so it's the perfect dessert for a date night in ❤️
Not only is it great for Valentine's Day, it's great for any time you want a little chocolate without having to make a dessert big enough to feed a crowd. Happy baking friends, you guys are going to love this one!
---
The February Gluten Free Baking Challenge Recipe is ….
Gluten Free Molten Chocolate Lava Cakes
Rich chocolate cakes oozing with warm chocolate. Is there anything better? Seriously, is there?
This gluten free molten chocolate lava cake recipe sounds sort of intimidating but I can assure you, it really is simple to make. Just mix up the batter, bake, and enjoy!
---
Tips for Making Chocolate Lava Cakes
Greasing the ramekins and dusting them with cocoa powder helps prevent the lava cakes from sticking. To ensure your lava cakes don't stick in the center, line the bottom with a round of parchment.
Use pasteurized eggs if you don't feel comfortable eating a dessert that's under-baked in the center. The cakes are warmed through enough to cook the eggs but do what you're comfortable with.
Don't over bake! If you over-bake these, the centers will not be gooey and won't have that lava flow. The cakes are done when the edges are firm and the center is still soft.

If your oven runs hot, your lava cakes may take as little as 10 minutes to bake.

Make ahead directions: make the lava cakes all the way through step 6 but instead of baking, place the lava cakes in the refrigerator. Bring to room temperature before baking then bake as directed and serve immediately.
---
Can I Make Dairy Free Lava Cakes?
Yes! To make these dairy free, use coconut oil in place of the butter (I prefer refined) and use dairy free chocolate. Serve with dairy free ice cream or sweetened whipped coconut cream.
---
Can I make these with an egg replacer?
I haven't tried this with an egg replacement so I can't tell you for sure. Eggs provide moisture and richness in this recipe. If you try a replacement, I would suggest using a 1 1/2 flax eggs or unsweetened applesauce.
---
Where To Share Your Photos
Share your photos to one or more, mentioned below. Only one is required as an entry for the giveaway so don't feel like you need to share everywhere!
Instagram – Share your photo of the Gluten Free Baking Challenge recipe to your public Instagram account. (If it's a private account, I won't be able to see it.)

To qualify, you must use the #gfbakingchallenge and tag @whattheforkfoodblog
Then, you must enter the link to your Instagram post in the giveaway form below.

Facebook Group – If you're a member of the Gluten Free Baking Club Facebook group, you can post your image there.

To qualify for the prize, include the #gfbakingchallenge in your post!
Once your post is approved, grab the link and to the post and enter it into the giveaway form below.

Facebook Page – Share your photo to my What The Fork Food Blog Facebook page with the official baking challenge hashtag, #gfbakingchallenge then enter the link to your post into the giveaway form below the recipe.
---
The February Gluten Free Baking Challenge Prize
This month's gluten free baking challenge prize is a $50 Amazon eGift Card. Please note, your chance of winning the challenge prize has nothing to do with photo quality. Winner will be randomly drawn from the giveaway form. There will be additional entries to increase your chances of winning.
To be eligible for the prize, you must use the entry form to enter. The giveaway form is located at the end of this post directly after the recipe. All winning entries will be verified and winners will be contacted by email.
---
Be sure to follow me on Instagram and hashtag #whattheforkfoodblog or tag @whattheforkfoodblog – I love seeing what you make!
If you love gluten free baking recipes, be sure to follow me on social media so you never miss a post:
---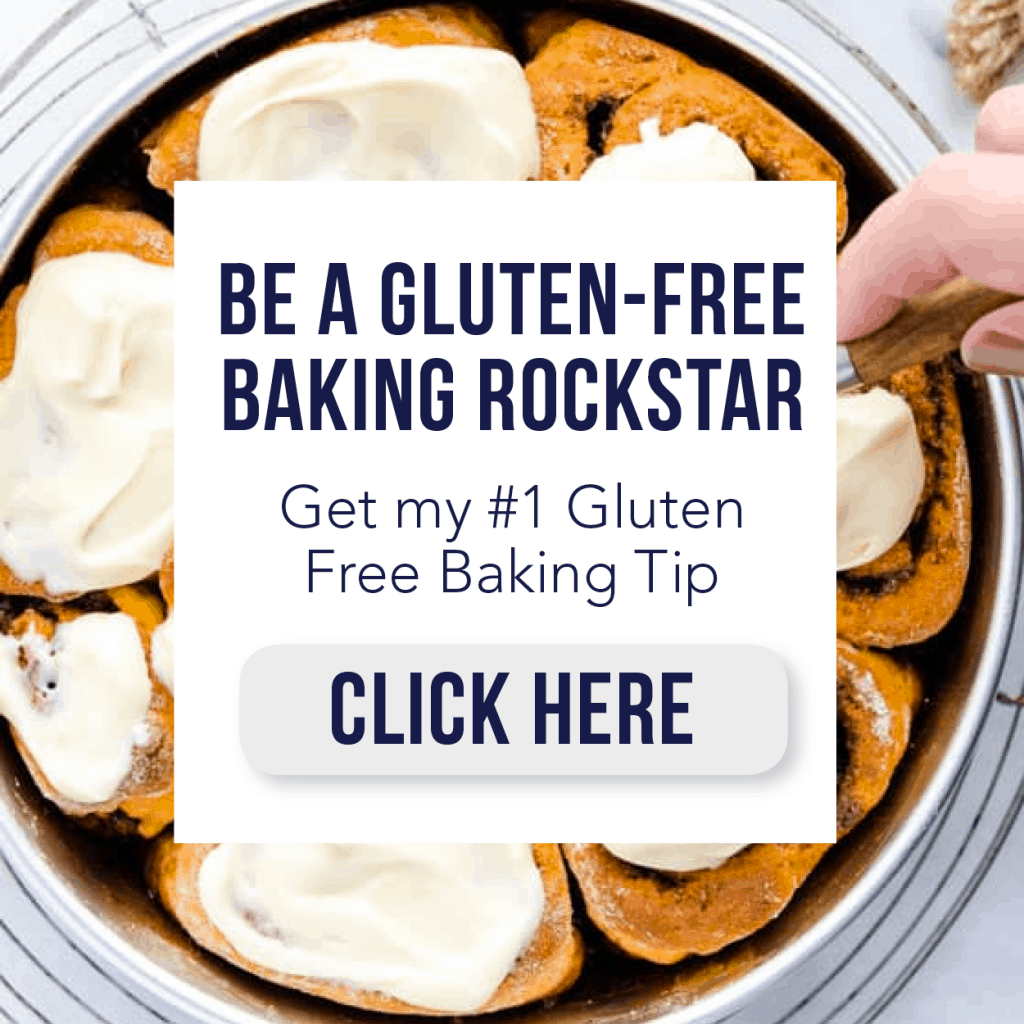 Gluten Free Molten Chocolate Lava Cakes
Additional Time:
3 minutes
Gluten Free Molten Chocolate Lava Cakes are a popular dessert to make for Valentine's Day. Don't worry, they're much easier to make than they sound! This is the ultimate dessert for chocolate lovers. Don't forget to serve with your favorite vanilla ice cream!
Ingredients
3 oz. dark chocolate, chopped (I used 70%)
4 Tablespoons unsalted butter
1 large egg, room temperature
1 egg yolk, room temperature
1/4 cup granulated sugar
pinch of fine sea salt
2 Tablespoons Bob's Red Mill 1:1 Gluten Free Baking Flour
Instructions
Preheat oven to 425 degrees. Spray 2 4-inch ramekins (that hold about 6-8 oz) with non-stick spray and lightly dust/coat with cocoa powder. Line the bottoms with parchment rounds if desired.
Add the chocolate and butter to a microwave safe bowl. Heat at 50% power for 1 minute. Stir well then heat at 50% power for 30 seconds then stir. Continue to heat at 50% power for 20 second intervals, stirring well each time, until the chocolate is melted. Set aside.
Add the egg, egg yolk, granulated sugar, and salt to a medium bowl. Use a hand mixer to beat on high speed until light in color and slightly thickened and pale.
While the mixer is running on medium, pour in 1/2 of the melted chocolate and mix to combine. Turn off the mixer and add the remaining chocolate. Beat until smooth.
Add the gluten free flour and use a spatula to fold into the chocolate mixture until just combined.
Transfer the batter equally among the two prepared ramekins. Bake at 425 degrees for 12-14 minutes. When done, the edges will be set and the middle will be soft and jiggly.
When done, cool in the ramekins for 1 minute. Then invert onto a plate and let sit for 10-15 seconds before removing the ramekin.
Serve immediately with vanilla ice cream or whipped cream.
Notes
The flour mix I used in this recipe contains xanthan gum. Another 1:1 flour blend will also work, just be sure it contains xanthan gum.
If your oven runs hot, your lava cakes may be done in as little as 10 minutes. Mine take 12 minutes exactly. The longer you leave your cakes in, the less "lava" there will be in the center.
Recommended Products
As an Amazon Associate and member of other affiliate programs, I earn from qualifying purchases.
February 2020 Gluten Free Baking Challenge