The April Gluten Free Baking Challenge will be a real challenge depending on availability of gluten free ingredients.
With everything going on in the world right now, I thought about pausing the monthly Gluten Free Baking Challenge. Instead of making the decision myself, I decided to poll the Gluten Free Baking Club to see what they thought.
I'm glad I asked because so many of you (the vast majority) said that you wanted to keep the challenge going. That the challenge would provide a little relief and distraction from everything that's going on.
And I whole-heartedly agree with that. Baking does in fact provide some relief. It's not called baking therapy for nothing!
I wish you all good health and as much peace and happiness possible during this difficult time. Let's bake something delicious together ❤️
---
The April Gluten Free Baking Challenge Recipe is ….
Any gluten free baked good on What The Fork Food Blog. In order to be eligible for the prize, it has to be a What The Fork Food Blog recipe.
I decided to go with any gluten free baked good because with current events, certain ingredients can be hard to come by. Some of you may have sugar but no flour. You might not be able to get yeast or eggs.
You might be able to get butter but not milk. Having the option to make any gluten free baking recipe on this blog means you can find a recipe that works with the ingredients you have on hand or are able to get.
---
Tips for Making Baked Goods When Ingredients Are Hard to Get
If you don't have flour, you can make a flourless chocolate cake or flourless brownies.
Can't find eggs? Use an egg replacer such as mashed banana, mashed sweet potato, pumpkin puree, unsweetened applesauce, or a flax egg.

Use 1/4 cup fruit puree in place of 1 egg.
You can also make the flax egg with and equal amount of ground up chia seeds.
Flax eggs and chia eggs are best with recipes that call for 2 or less eggs.

Use oil in place of butter or melted butter in place of oil.

If you're subbing oil for butter, use 3/4 the amount of oil. Ex. 1 cup of butter = 3/4 cup oil
If you're using melted butter to replace oil, sub 1:1.
---
Are there any dairy free recipes?
Yes, there are plenty! Almost all of my recipes have a dairy free substitution included. If you come across a recipe that you want to make dairy free that doesn't' have any subs listed, just send me an email and I'd be happy to offer suggestions.
---
Baking Challenge Recipe Suggestions
---
Where To Share Your Photos
Share your photos to one or more, mentioned below. Only one is required as an entry for the giveaway so don't feel like you need to share everywhere!
Instagram – Share your photo of the Gluten Free Baking Challenge recipe to your public Instagram account. (If it's a private account, I won't be able to see it.)

To qualify, you must use the #gfbakingchallenge and tag @whattheforkfoodblog
Then, you must enter the link to your Instagram post in the giveaway form below.

Facebook Group – If you're a member of the Gluten Free Baking Club Facebook group, you can post your image there.

To qualify for the prize, include the #gfbakingchallenge in your post!
Once your post is approved, grab the link and to the post and enter it into the giveaway form below.

Facebook Page – Share your photo to my What The Fork Food Blog Facebook page with the official baking challenge hashtag, #gfbakingchallenge then enter the link to your post into the giveaway form below the recipe.
---
The April Gluten Free Baking Challenge Prize
This month's gluten free baking challenge prize is a $50 Amazon eGift Card. Please note, your chance of winning the challenge prize has nothing to do with photo quality. Winner will be randomly drawn from the giveaway form. There will be additional entries to increase your chances of winning.
To be eligible for the prize, you must use the entry form to enter. The giveaway form is located at the end of this post directly after the recipe. All winning entries will be verified and winners will be contacted by email.
---
Be sure to follow me on Instagram and hashtag #whattheforkfoodblog or tag @whattheforkfoodblog – I love seeing what you make!
If you love gluten free baking recipes, be sure to follow me on social media so you never miss a post:
---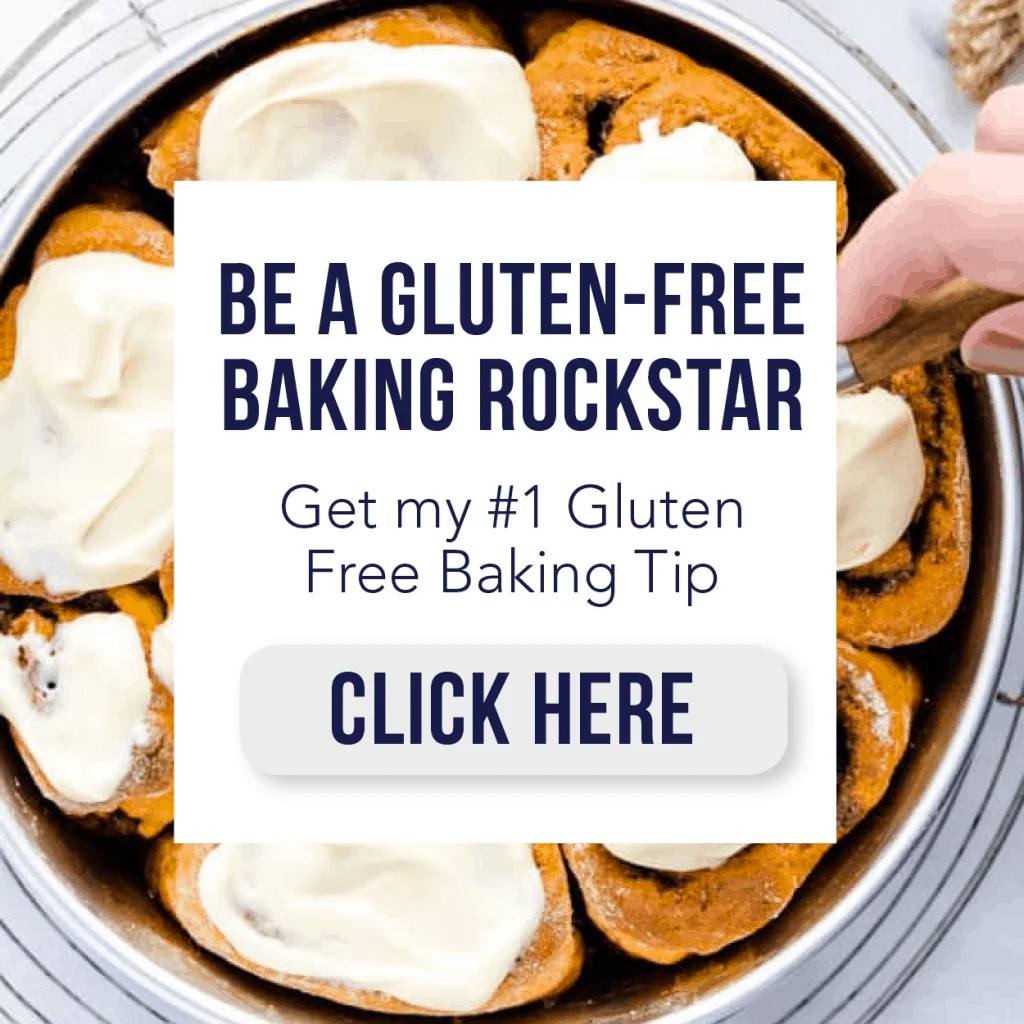 April 2020 Gluten Free Baking Challenge