Use up those fresh cranberries in this month's Gluten Free Baking Challenge! We're baking a simple recipe that's quick and easy to make!
Ok so, 2020 wasn't the best year. One of our last baking challenges was in March, back when the world as we knew it changed completely.
The baking challenge was one of those things that I just couldn't keep going during those strange, unprecedented times. I know you understand and I'm grateful for you sticking with me.
We're bringing it back for 2021 and I hope you're just as excited about this small return to normalcy as I am! This month, I wanted to start out with something a little simple. A recipe that I know we can all make successfully while simultaneously using up an ingredient that we may have overbought in November and December.
Are you ready to bake? Let's go!
---
The January Gluten Free Baking Challenge Recipe is ….
Gluten Free Cranberry Orange Quick Bread
Click here for the Gluten Free Cranberry Orange Bread Recipe
This gluten free bread is moist and full of flavor. It's effortless to make, and you don't need any special equipment besides a loaf pan. You can also make this recipe as 4 mini-loaves, just bake for 35-40 minutes.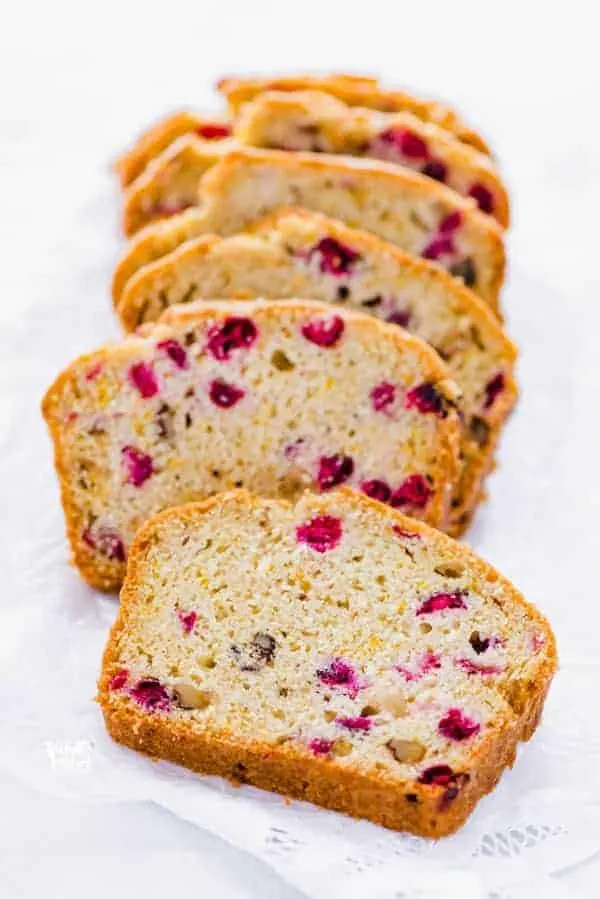 ---
Tips for Making Cranberry Orange Bread
WATCH THE VIDEO below to see how the bread is made!
Stir the cranberries and walnuts into the dry ingredients instead of folding them in at the end. It will keep them from sinking to the bottom of the loaf while baking.
Use room temperature milk and eggs. Using room temperature ingredients mix better. Your loaf will also rise better and bake more evenly.
Cool the loaf completely before slicing. Warm gluten free quick breads have a tendency to crumble if you try to cut into them while they're still warm.
Use my Nightshade Free Gluten Free Flour Blend for this recipe. It's amazing in quick breads and it's the flour blend I use for every single one of the breads in my cookbook, The Gluten-Free Quick Breads Cookbook.
---
Can I Make this bread Dairy Free?
Absolutely. Just use unsweetened coconut milk beverage (I like So Delicious) in place of the regular milk.
---
Alternate Recipes
If you don't love the cranberry orange combination, there are two recipes you can choose from as alternate recipes: White Chocolate Cranberry Bread or Cranberry Banana Bread.
The Gluten Free White Chocolate Cranberry Bread is also made with fresh cranberries. But in case you don't have fresh cranberries and can't get them, the Gluten Free Cranberry Banana Bread is made with dried cranberries.
---
Where To Share Your Photos
Share your photos to one or more, mentioned below. Only one is required as an entry for the giveaway so don't feel like you need to share everywhere!
Instagram – Share your photo of the Gluten Free Baking Challenge recipe to your public Instagram account. (If it's a private account, I won't be able to see it.)

To qualify, you must use the #gfbakingchallenge and tag @whattheforkfoodblog
Then, you must enter the link to your Instagram post in the giveaway form below.

Facebook Group – If you're a member of the Gluten Free Baking Club Facebook group, you can post your image there.

To qualify for the prize, include the #gfbakingchallenge in your post!
Once your post is approved, grab the link and to the post and enter it into the giveaway form below.

Facebook Page – Share your photo to my What The Fork Food Blog Facebook page with the official baking challenge hashtag, #gfbakingchallenge then enter the link to your post into the giveaway form below the recipe.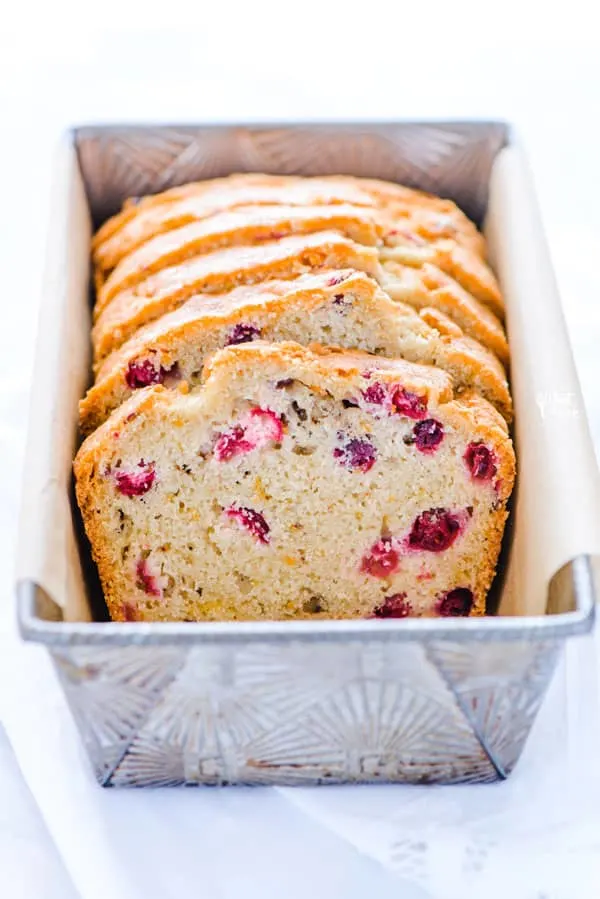 ---
The January Gluten Free Baking Challenge Prize
This month's gluten free baking challenge prize is a $50 Amazon eGift Card. Please note, your chance of winning the challenge prize has nothing to do with photo quality. The winner will be randomly drawn from the giveaway form. There will be additional entries to increase your chances of winning.
To be eligible for the prize, you must use the entry form to enter. The giveaway form is located at the end of this post directly after the recipe. If you're on mobile, click the link provided and it will re-direct you to the entry form.
All winning entries will be verified and winners will be contacted by email.
---
Be sure to follow me on Instagram and hashtag #whattheforkfoodblog or tag @whattheforkfoodblog – I love seeing what you make!
If you love gluten free baking recipes, be sure to follow me on social media so you never miss a post:
---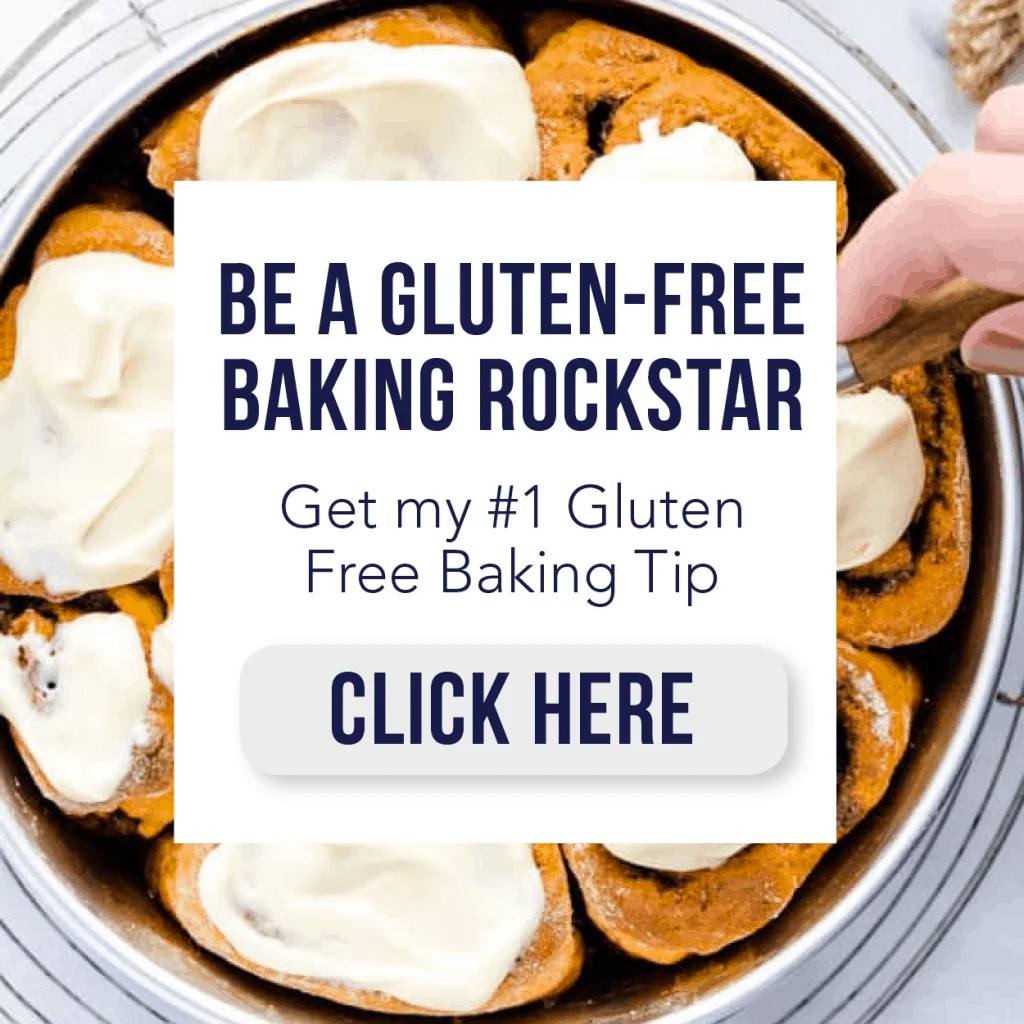 Gluten Free Cranberry Orange Bread
Gluten Free Cranberry Orange Bread makes a delicious fall breakfast or side for your Thanksgiving Day meal. It's moist, slightly tart from the cranberries and has a wonderful nuttiness from the walnuts, with a hint of citrus and balanced out with some sugar for sweetness.
Check out this recipe
January 2021 Gluten Free Baking Challenge