Learn how to bake this British-inspired recipe for the March Gluten Free Baking Challenge. Channel your inner Great British Baking Show contestant!
You guys made some seriously AMAZING recipes with Gluten Free Choux Pastry last month for the February Gluten Free Baking Challenge! Eclairs and Cream Puffs were definitely the favorites!
This month, we're switching gears. We're baking another international-inspired recipe but this one isn't quite as intimidating as a classic pastry dough. Are you ready?!
Let's Bake!
---
The March 2021 Gluten Free Baking Challenge Recipe is ….
This is a British-inspired gluten free scone recipe. Similar, but not the same as Southern Biscuits or American-style Scones. Serve these scones with a clotted cream and jam!
If you can't get your hands on real clotted cream (like me) you can make a faux version. It's not the same as the real thing but it's close enough, hence the use of "faux".
I show you exactly how to make it in on Instagram with the full recipe and video tutorial for Faux Clotted Cream there.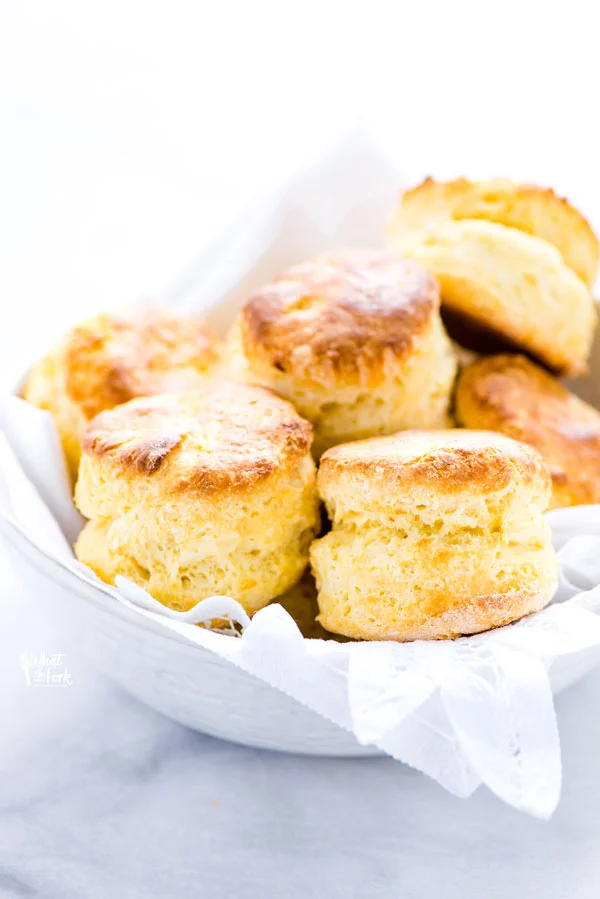 ---
Tips for Making Scones
This recipe works well with King Arthur Gluten-Free Measure for Measure Flour and Cup4Cup. Omit the xanthan gum if the blend you use contains it. If you use Cup 4 Cup, the scones will rise a little higher.
Be sure to measure your flour properly if you're not using a scale. Over-measuring your flour will result in tough, hard, and dry scones.
For extra thick, tall scones, roll the dough out to 1 1/2 – 2 inches thick because the scones do not rise as much as scones made with regular all-purpose flour. Thicker scones will take a bit longer to bake and you will only get about 8 scones.
Be sure to cut your butter into the dough until the pieces of butter are fairly small. If the butter bits are too big, they won't incorporate into the dough well and the scones will come out dense.
Try to work the dough as little as possible to keep the scones from being tough.
Serve the scones with Clotted Cream or Faux Clotted Cream and jam.
Leftover Gluten Free Scones dry out fairly quickly at room temperature. I suggest freezing leftovers and reheating them in the oven.
---
Can I Make Dairy Free Scones?
Yes, you can but they might not rise quite as high since they'll contain less protein. For dairy free scones, use Silk Heavy Whipping Cream Alternative + 1 Tablespoon white vinegar in place of the buttermilk. You could also use unsweetened dairy free milk, such as Almond or Soy.
To replace the butter, use Miyoko's European Style Cultured Vegan Butter.
---
Can these be made egg free?
I haven't made these with an egg substitute but you could try these with a flax egg or a store-bought egg replacer.
---
Gluten Free Scones Video Tutorial
---
Where To Share Your Photos
Share your photos to one or more, mentioned below. Only one is required as an entry for the giveaway so don't feel like you need to share everywhere!
Instagram – Share your photo of the Gluten Free Baking Challenge recipe to your public Instagram account. (If it's a private account, I won't be able to see it.)

To qualify, you must use the #gfbakingchallenge and tag @whattheforkfoodblog
Then, you must enter the link to your Instagram post in the giveaway form below.

Facebook Group – If you're a member of the Gluten Free Baking Club Facebook group, you can post your image there.

To qualify for the prize, include the #gfbakingchallenge in your post!
Once your post is approved, grab the link and to the post and enter it into the giveaway form below.

Facebook Page – Share your photo to my What The Fork Food Blog Facebook page with the official baking challenge hashtag, #gfbakingchallenge then enter the link to your post into the giveaway form below the recipe.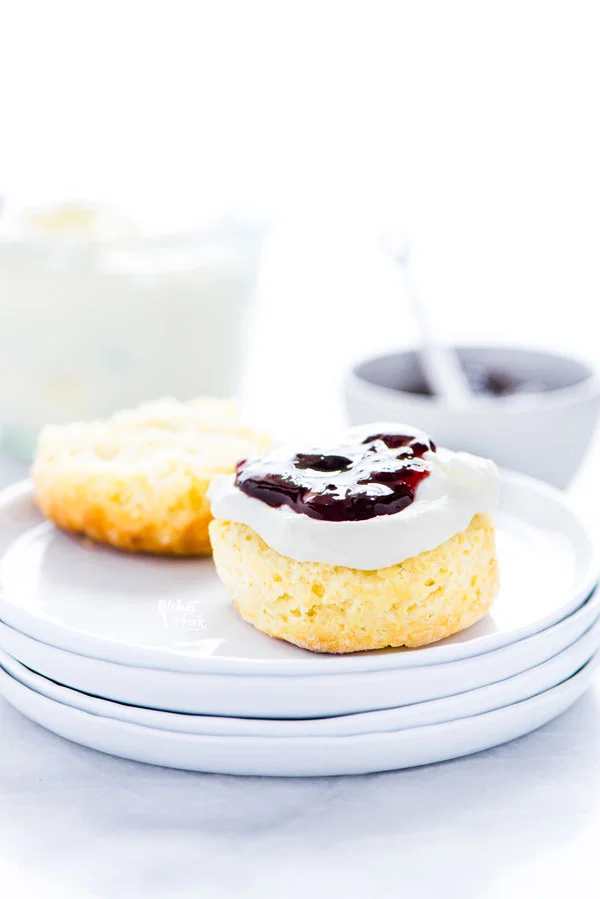 ---
The March 2021 Gluten Free Baking Challenge Prize
This month's gluten free baking challenge prize is a $50 Amazon eGift Card. Please note, your chance of winning the challenge prize has nothing to do with photo quality. The winner will be randomly drawn from the giveaway form. There will be additional entries to increase your chances of winning.
To be eligible for the prize, you must use the entry form to enter. The giveaway form is located at the end of this post directly after the recipe. All winning entries will be verified and winners will be contacted by email.
---
Be sure to follow me on Instagram and hashtag #whattheforkfoodblog or tag @whattheforkfoodblog – I love seeing what you make!
If you love gluten free baking recipes, be sure to follow me on social media so you never miss a post:
---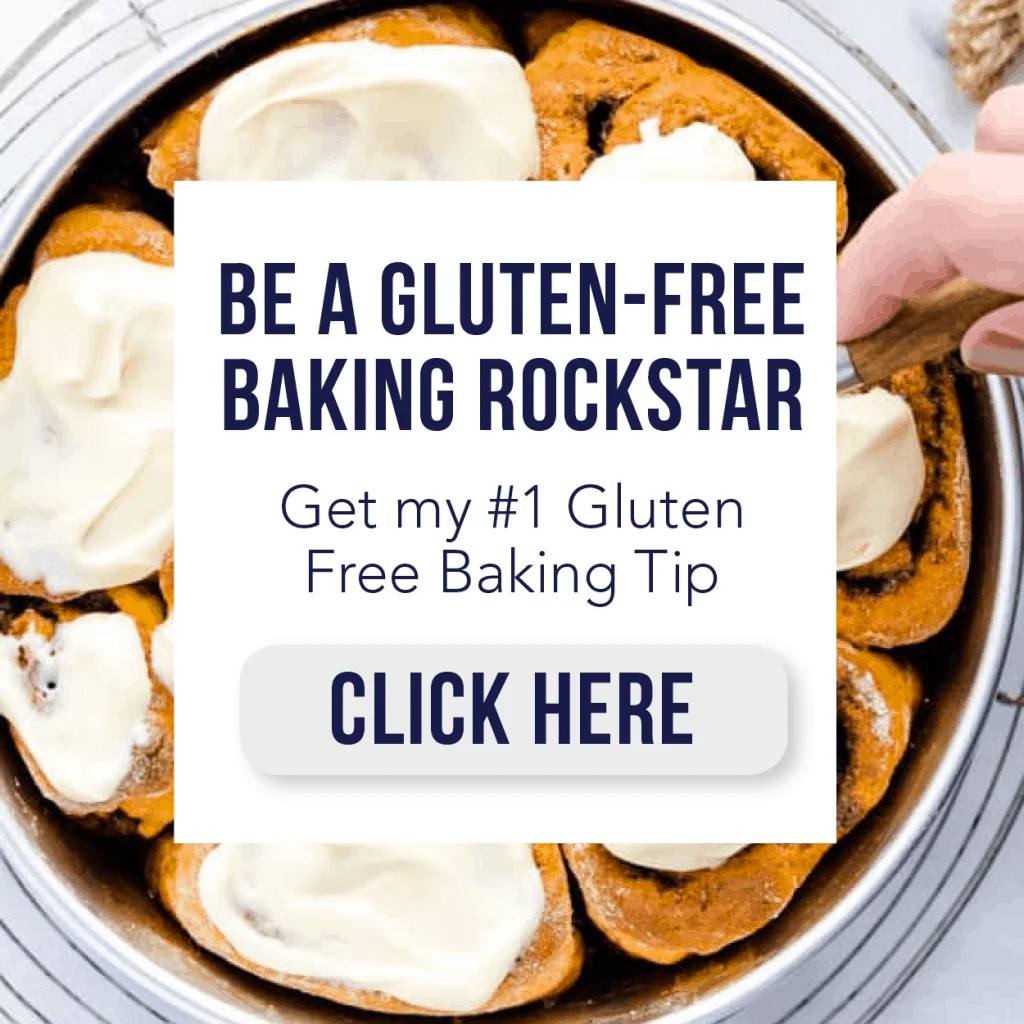 Gluten Free Scones
Gluten Free Scones are a simple scone recipe with few ingredients and minimal equipment. They're perfect for breakfast, brunch, or with afternoon tea!
March 2021 Gluten Free Baking Challenge