These bakery style Gluten Free Blueberry Crumb Muffins are bursting with blueberries and topped with the perfect super crunchy crumb topping. You'd never believe these were gluten free.
You guys. I have been working on this recipe for a very, very long time. I started working on the crumb topping last summer. I've made it on and off over the last year and I've finally got it right. When I first started making it, it was too crumbly. It had the right look and taste but the texture was all wrong. It held together while baking but it didn't hold well when you touched it or bit into it.
Obviously, it was missing something. I'm not really sure why it took me so long to realize it, but when I did, it was like one of those 'doh' moments. I realized what the crumb topping was missing was xanthan gum. Once I added a bit into the crumb mixture, it was finally the wonderful, glorious, perfect crumb topping I was shooting for. FINALLY.
I've always loved crumb muffins. They remind me of Thanksgiving when I was a kid. We would go to my aunt's house every year for Thanksgiving when I was growing up and every year we would have these amazing muffins that were so big and so delicious. They were the quintessential bakery style muffins.
So now every time I have a crumb muffin it takes me back to Thanksgiving in the 90's. See, the 90's weren't all that bad guys. Especially since the 90's gave us Beanie Babies. Anyone else still have a ton of them hoping they'll make you rich one day?
We can all wait for that moment together with these crumb muffins. We'll need something to eat since we'll be waiting a very, very long time. Enjoy!
Be sure to follow me on Instagram and hashtag #whattheforkfoodblog or tag @whattheforkfoodblog – I love seeing what you make!
If you love this blueberry crumb muffins recipe, be sure to follow me on social media so you never miss a post:
---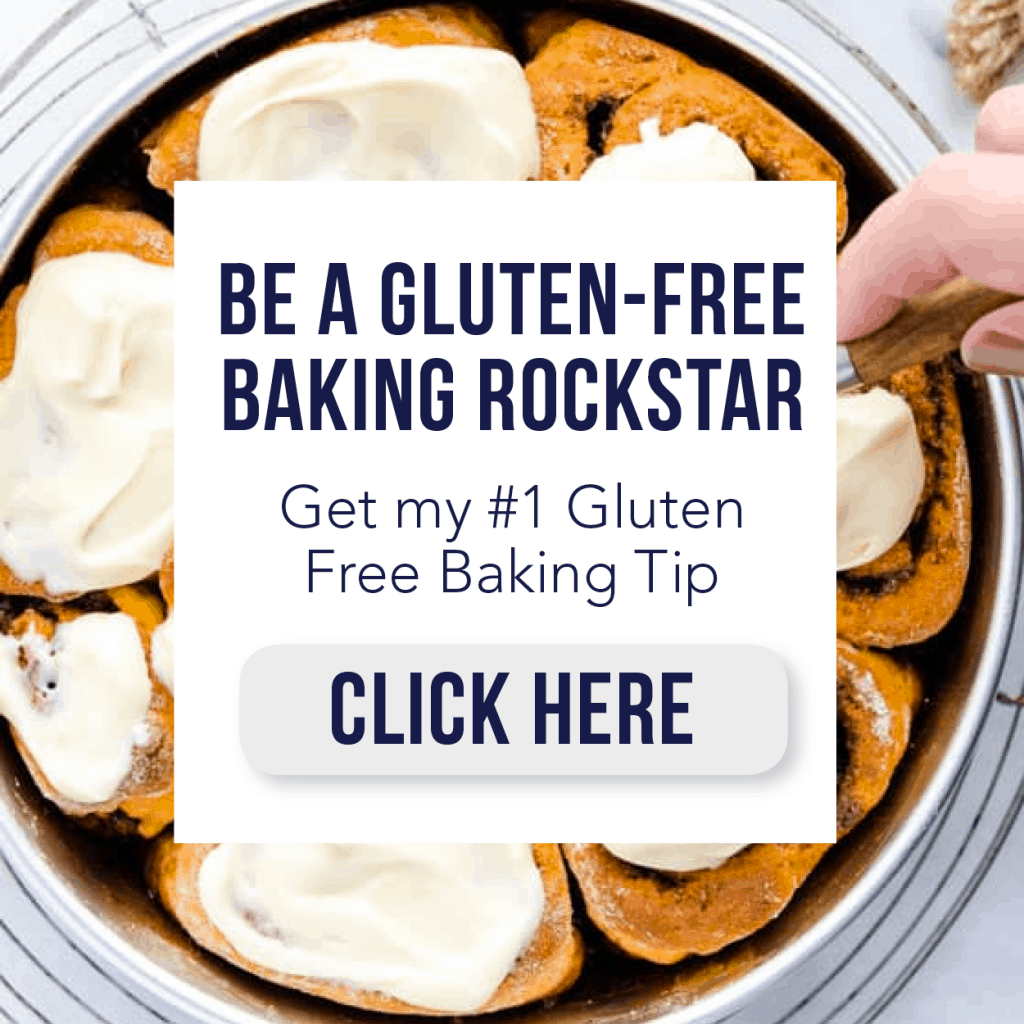 Blueberry Crumb Muffins
These bakery style Blueberry Crumb Muffins are bursting with blueberries and topped with the perfect super crunchy crumb topping. You'd never believe these were gluten free.
Ingredients
For the Crumb Topping
3/4 C gluten-free all-purpose flour
1/4 tsp xanthan gum
1/8 tsp fine sea salt
2 Tbsp brown sugar
2 Tbsp granulated sugar
4 Tbsp butter, melted
1/2 tsp vanilla extract
For the Muffins
2 1/4 C gluten free all-purpose flour
1 1/2 tsp xanthan gum
1 Tbsp baking powder
1 tsp baking soda
1/4 tsp fine sea salt
2 eggs, room temperature
1/2 C milk, room temperature
2 tsp white vinegar
1/4 C light brown sugar, packed
1/2 C granulated sugar
1 tsp vanilla extract
1 tsp almond extract
1/2 C canola oil
1 C blueberries (fresh is best but frozen is fine)
Instructions
Preheat oven to 400 degrees and line a muffin tin with 12 paper liners or spray with non-stick spray.
To prepare the crumb topping, combine 3/4 cup flour, 1/4 tsp xanthan gum, 1/8 tsp salt, 2 tablespoons brown sugar and 2 tablespoons granulated sugar. Mix until blended and any brown sugar clumps are broken up. Stir in the melted butter and vanilla extract and mix until all the dry ingredients are moistened and crumbly. Set aside.
In a medium sized bowl, stir together the milk and vinegar. Set aside and let sit for 5 minutes while you prepare the dry ingredients.
In a large bowl, sift together the flour, xanthan gum, baking powder, baking soda and salt and stir to combine. Gently stir in the blueberries so they're coated in the flour.
Add the eggs, brown sugar, granulated sugar, vanilla extract, almond extract and canola oil to the milk/vinegar. Whisk to combine. Pour the wet ingredients into the dry ingredients and mix well until all the dry/wet ingredients are incorporated. Use a scoop to transfer the batter to the prepared muffin tin and fill each cup 3/4 of the way. Top each muffin with the crumb topping and slightly press into the muffin batter.
Bake the muffins at 400 degrees for 15- 18 minutes (mine were done after 17). Remove muffins from the muffin tin and cool on a wire rack. Store in an airtight container up to 3 days.
Follow Sharon | What The Fork Food Blog's board Breakfast/Brunch Recipe Ideas on Pinterest.