Hello! I'm Sharon, the content creator of What The Fork Food Blog. I specialize in gluten free recipes and gorgeous food photography. I am an award-winning food photographer who's been nationally recognized as one of the best Gluten Free Blogs. What The Fork Food Blog has been nominated for the last 3 consecutive years as a top gluten free blog by the Gluten Free Buyers Guide. I am flattered that you are considering working with me. Please see all the services I offer below.
I offer the following services to clients (see below for detailed descriptions):
Freelance Recipe Development
Freelance Food Photography
Sponsored Recipe Posts
Branded Recipe Videos
Social Media Promotion
Social Media Micro Posts
Brand Ambassadorship
Sponsored Email Features
Product Placement
Freelance
I am available for recipe development and/or food photography for your brand or website. This could include developing recipes specifically for your brand website, creating blog posts for your brand's blog (with images and recipe), images for social media use, high-resolution images for your brand's website, high resolution images for print, and images or recipes for social media posts, images or mock blog posts for PR pitches, creating recipes for packaging, etc. Please contact me directly for rates as it would be dependent upon the scope of the project. Rates would also be dependent upon the type of photo licensing you wish to include.
Sponsored Recipe Posts
These posts feature a brand product with a recipe created with the product as an ingredient or to accompany the product (like a wine pairing). These posts would also include 300-500 word text, a minimum of 3 images with at least one including the product/packaging, a link back to the brand website, social media promotion of the post across my social media channels with brand tag and hashtag (Facebook, Pinterest, Twitter, Instagram, Instagram Stories, and Google+ as applicable), and an optional key message that your brand would like to have included. An example of a key message would be calling attention to your new products line, etc. but depends on the direction the brand would like to take. All sponsored recipes posts are written with SEO in mind.
Sponsored recipe posts also include the licensing to use the photos from the post on social media to promote the post or use one photo on your website as a "teaser" and linking back to my post for the recipe. Hi-resolution photo files will be emailed with a link to the post once it goes live. I can email you square cropped photos for social media use, if desired. Sponsored Recipe Videos can also easily be added to this to create a tailored package for your brand.
Additional licensing can be added to include a high-resolution photo and complete recipe on your website if that is something you prefer.
Additional licensing for terms of use for photos and recipes can be also be arranged.
*The benefit of this type of post is that it is, essentially, an evergreen ad for your brand that will be promoted on social media indefinitely.
Examples of Sponsored Recipe Posts:
Gluten Free Chocolate Chip Cookies
Healthier Chocolate Cheesecake Dip – featured on Access Hollywood Live
Branded Recipe Videos
I will create a short "Tasty Style" video that is 30-90 seconds long. The length of the video would depend on the recipe involved. The video would prominently feature your product and would show how to create the recipe with easy step-by-step directions. This can be a freelance project to enhance a recipe on your brand's website or it can be included in addition to a sponsored recipe post to be featured on What The Fork Food Blog and social media.
Videos will be displayed in the blog post if there is an accompanying post. Square cropped videos will be shared on Facebook, Twitter, and Instagram.
*Additional licensing for brand use of videos can be discussed.
Example of a Branded Recipe Video:
Social Media Promotion
This is separate from the social media promotion that is included with the sponsored post. For this, I create content around your product that will only be shared on social media channels of your choice. Generally, it includes a stylized photo that includes your brand product or packaging that can be shared on Facebook, Instagram, Twitter, and/or Pinterest. This can also include or be limited to Instagram stories if preferred. Sponsored Social Media Promotion will include a brand message, link, tagging your brand page and using any desired hashtags or keywords to help promote your product or campaign.
Social Media Micro-Posts (with Recipe)
Social Media Micro Posts are sponsored social media posts that resemble a mini blog post. The post will live on one social media channel of choice (Facebook or Instagram) and will include brand messages, brand tags, proper disclosures, and a full recipe on the social media post. These posts will include one photo or one recipe video. Rate will be dependent upon photo/video, type of recipe, and brand objectives.
Brand Ambassadorship
As a Brand Ambassador for your company, I would work exclusively with your brand in your particular product line. I would not work or promote any other competing brand for the duration of the ambassadorship. An ambassadorship will also be dependent upon contracting a set number of sponsored recipe posts to produce per year or month. We can discuss this further and in more detail if this is something you are interested in.
Email Feature
In an email feature, I would give your brand or product a shout out in my weekly newsletter. My rate for email features is dependent upon location and extent of the feature.
For a full newsletter feature, I would write the entire newsletter around your product, almost as if it were a mini blog post. I would include a link to your website within the post. This can also include an exclusive email-only recipe that would be shared in my newsletter and "teased" on social media. Please contact me for rates on full-features.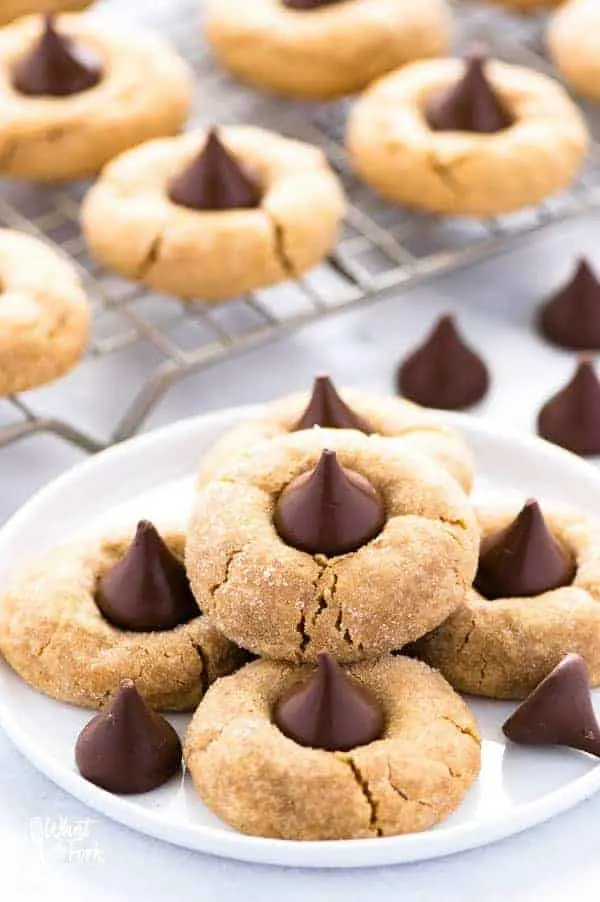 Product Placement
Product Placement would be adding a feature for your brand or product to an existing blog post or recipe. For the product placement, I would include a link to your brand in the post text and insert a key message if desired. I would also add your brand within the recipe ingredients list. An example of this would be adding "So Delicious Unsweetened Coconut Milk" in a recipe that calls for "unsweetened coconut milk".
This post would then be re-shared on social media tagging your brand and using a hashtag of your choice.
My rate for product placement starts at $300.
Feel free to contact me for more information or to chat about services that you or your brand need. If you have something in mind that you do not see listed here, please feel free to reach out to me to discuss it!
Media Kit and Rates are available Upon Request. Please Contact Me Here:
Sharon Lachendro