Gluten free drop sugar cookies are the easiest and laziest way of getting your homemade sugar cookie fix – no rolling or cookie cutters needed! They're great for a party too.
Gluten Free Drop Sugar Cookies
These gluten free sugar cookies are almost exactly the same as my gluten free frosted sugar cookies and my gluten free conversation heart cookies. The base recipe itself is actually identical, but the cooking method is what makes them different. There's also a version that is made with almond flour and is grain free. Erin from Meaningful Eats made these delicious Almond Flour Sugar Cookies!
But back to these gluten free sugar drop cookies: Instead of rolling them out and using cookie cutters to make the shapes, I just use a scoop (2 1/2 tablespoon) and drop them onto the cookie sheet and bake them like that.
I don't even flatten them – I just bake them nice and rounded so they're little domed clouds of sugar cookie heaven.
For frosting, I made a simple icing and just dipped the cookies right into it and then coated them with gluten free sprinkles. If you'd prefer frosting, you can frost them with the dairy free frosting that I shared with my original frosted sugar cookie recipe, or you could use your favorite frosting recipe.
Pro tip: These would also be great with my vegan chocolate frosting!
This gluten free drop sugar cookie kind of came about by accident. I originally intended on making these into waffle sugar cookies but the structure was just a little too delicate for the waffle maker. They cooked and crisped beautifully, just like I wanted but they were just a little too delicate to remove them from the waffle maker without breaking them.
Since I really didn't feel like rolling them out (the extra step and work just was NOT appealing to me), I just scooped and baked like I would with my soft gingerbread sandwich cookies.
Best decision I could have made that day. These cookies were a huge hit with my husband. While he does enjoy sugar cookies, he's doesn't absolutely LOVE anything that doesn't contain chocolate. When he couldn't stop raving about these, I knew I had to share my lazy cookies with you, too. Enjoy!
BE SURE TO FOLLOW ME ON INSTAGRAM AND HASHTAG #WHATTHEFORKFOODBLOG OR TAG @WHATTHEFORKFOODBLOG – I LOVE SEEING WHAT YOU MAKE!
IF YOU LOVE THIS RECIPE FOR gluten free drop sugar cookies, BE SURE TO FOLLOW ME ON SOCIAL MEDIA SO YOU NEVER MISS A POST:
---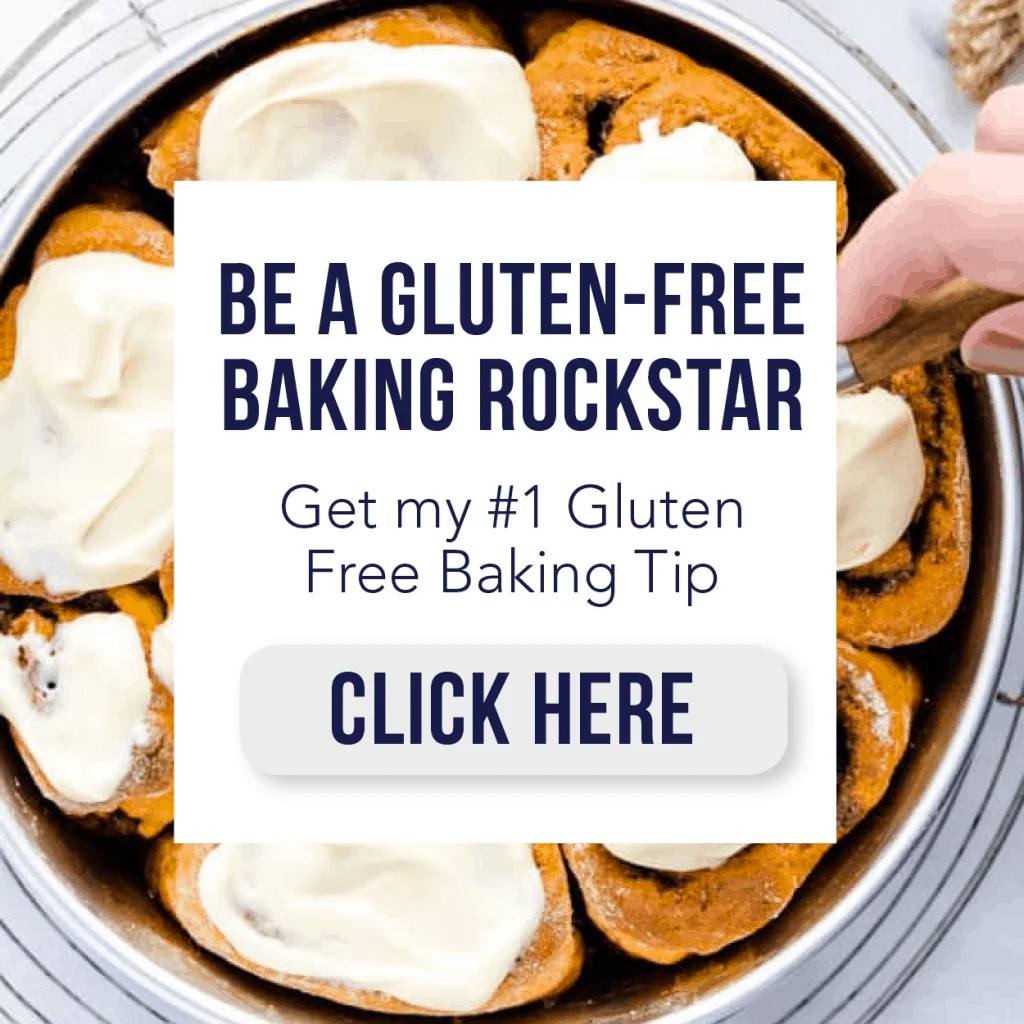 This gluten free sugar cookie recipe can also be found on Food Fanatic, where I am a regular contributor.