This Roasted Paleo Chicken and Gravy is made in just one pan making clean up a breeze! It's a comforting family favorite meal for any night of the week.
Roasted Paleo Chicken and Gravy
I am forever grateful to Le Creuset for gifting me the wonderful skillet that inspired this recipe. So roast chicken is not really an inspiring dish. It's something we all eat, definitely one of those dishes we might even take for granted. It's that old stand-by Sunday dinner type of meal that's just so comforting and good.
What's different about this dish is that it's roasted in a large skillet instead of in a roasting pan. I don't know about you, but I hate pulling out my roasting pan. My kitchen is so small I actually have to keep my roasting pans in the basement because there isn't any space for them where they actually belong.
I have been avoiding my roasting pan for quite a while. I've been roasting my chicken in baking dishes lately just so I didn't have to drag that dang pan out of storage. There's one big problem with using a baking pan for roasting my chicken though – I have to use another pan to make the gravy. I know, first world problems. But it's a problem. I just want to roast my chicken and make the gravy right in the same pan, ok?
Now with this skillet, I can. Having a large, oven-safe skillet is pretty awesome. The possibilities are now endless but lets just focus on this roasted paleo chicken and gravy for a minute. These two stars need to share center stage, they're both so delicious. The gravy comes together really easily – especially when you save the chicken giblets and neck and make a quick broth with it (directions for that in the recipe!). You can always use chicken broth, it just won't have the same intense meaty flavor.
I'm not normally a giblet kind of gal but for the sake of gravy I am. It truly makes the gravy. The great thing about this is that when the chicken is done and resting, you can keep the drippings right in the pan, add the broth, stir in the slurry and boom: the most flavorful chicken gravy ever. Oh, and it's paleo. Double win.
P.S. If you're looking for another delicious paleo meal, try this Paleo Meatloaf from Noshtastic, created by Sheena. Enjoy!
Be sure to follow me on Instagram and hashtag #whattheforkfoodblog or tag @whattheforkfoodblog – I love seeing what you make!
If you love this roasted paleo chicken and gravy recipe, be sure to follow me on social media so you never miss a post:
---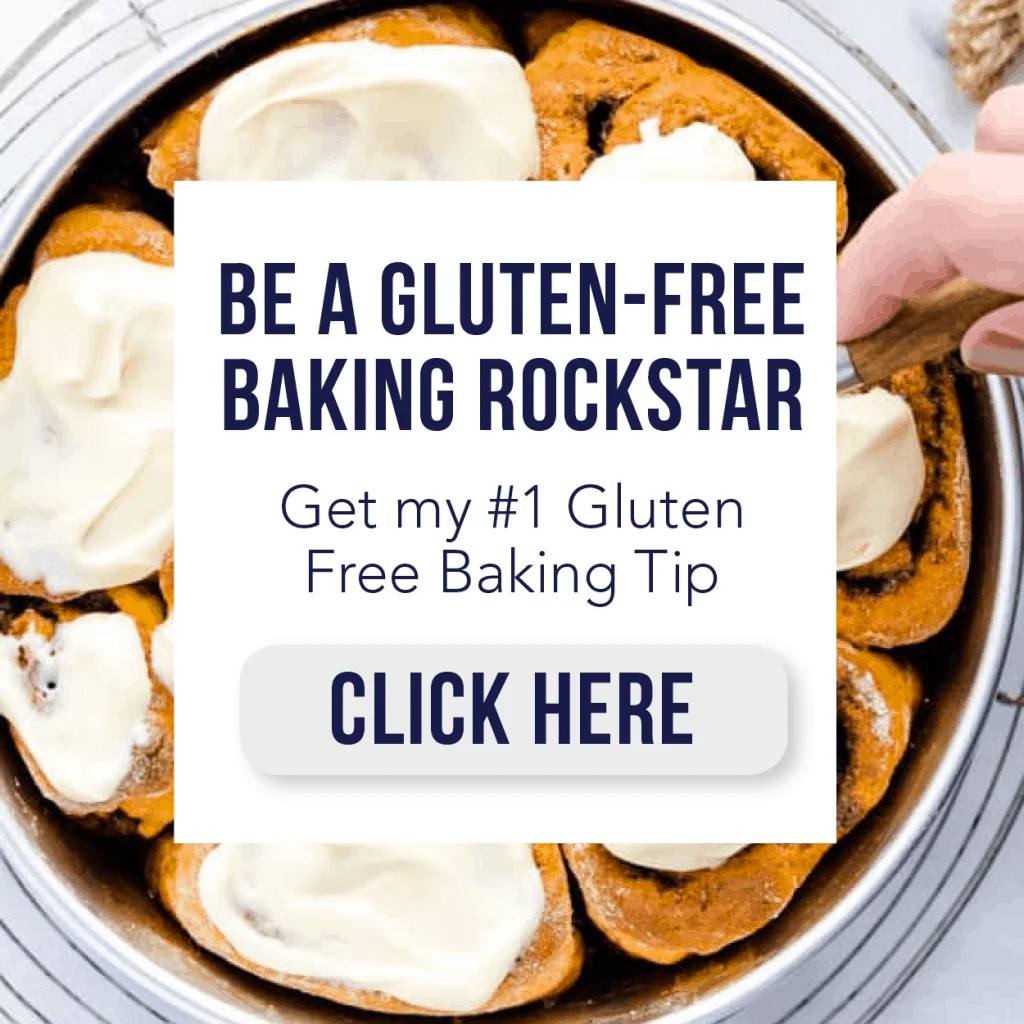 Roasted Paleo Chicken and Gravy
This Roasted Paleo Chicken and Gravy is made in just one pan making clean up a breeze! It's a comforting family favorite meal for any night of the week.
Print
Rate
Pin
Ingredients
For the Chicken:
1

whole chicken

4-5 lbs - save the giblets and neck to make the gravy base

2

Tbsp

extra virgin olive oil or melted ghee

1

tsp

fine sea salt

1/2

tsp

freshly ground pepper

1/2

tsp

garlic powder
For the Gravy
2

C

water

reserved chicken giblets and neck

2

Tbsp

tapioca flour/starch

2

Tbsp

water

salt and pepper
Instructions
Preheat oven to 350 degrees and drizzle a little olive oil on the bottom of a

deep 13-inch oven safe skillet

.Remove the giblets and neck from the chicken and place them in a medium pot and set aside.

Rinse the chicken, pat it dry with paper towels, and then place in the skillet breast side up. Tie the legs together with kitchen twine. Drizzle the olive oil (or melted ghee) over the chicken and season with the salt, pepper, and garlic powder. Rub the seasonings into the skin to ensure the whole chicken is covered.

Roast in the 350 degree oven for 1 hour and 20 minutes to 1 hour and 40 minutes or until the internal temperature (taken in the thigh) reaches 165 degrees. I roast my chickens for 20 minutes per pound so if your chicken is smaller or larger, use that as a guide.

While the chicken is roasting, add 2 cups of water to the giblets and neck. Cover and bring to a boil. Reduce temp and simmer for 25 minutes. Remove the giblets and let the 'broth' sit until ready to make the gravy.

When the chicken is done, remove from the skillet and let it rest for 20 minutes before cutting and serving. Do not discard the pan drippings.

While the chicken is resting, make the gravy. Add the cooled broth to the pan drippings and heat on the stove-top over medium heat and bring to a low boil.

Stir together the tapioca starch and 2 tablespoons water to make a slurry. Whisk the slurry into the boiling broth. The mixture will thicken and form the gravy. Keep warm while carving the chicken, whisking occasionally. Season the gravy with salt and pepper to taste.

Serve the chicken and gravy hot.
Notes
After cooking the giblets and neck for the broth, you can either discard them or save them to make bone broth or for another use.[br][br]You can strain the gravy before serving to remove any large pieces of chicken or skin, if you like.[br][br]I do not recommend using Arrowroot in place of the tapioca, it makes the gravy gummy.
Disclaimers
As an Amazon Associate and member of other affiliate programs, I earn from qualifying purchases.
Nutrition Facts are estimated and aren't always accurate. Please consult a doctor or nutritionist if you have special dietary needs.