This dairy free freezer cake is the perfect alternative birthday cake for those who follow a dairy free diet – but it's so good, everyone will want a piece!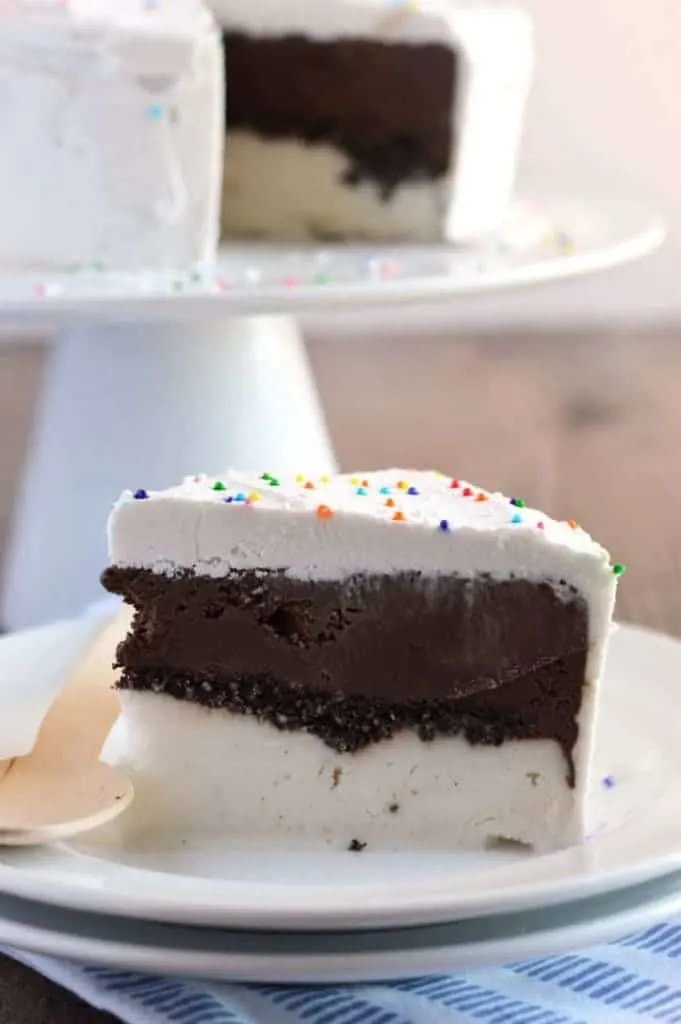 This post was sponsored by Collective Bias and So Delicious and contains affiliate links. Thank you for supporting brands that support What The Fork Food Blog ♥
Gluten Free Dairy Free Freezer Cake
One of those quintessential birthday cakes has got to be that classic cake you find in your freezer section – you know which one I'm talking about. Creamy exterior (is it whipped cream?), bright blue icing, chocolate and vanilla filling, and the best part – that crunchy chocolate middle.
Since we're celebrating my mother-in-law's birthday soon, I thought it would be fun to re-create that cake, just in a version that everyone can enjoy. Since Kelsey and my mother-in-law are both lactose intolerant, we can't celebrate with that store-bought version anymore. However, it's SO easy to make it yourself!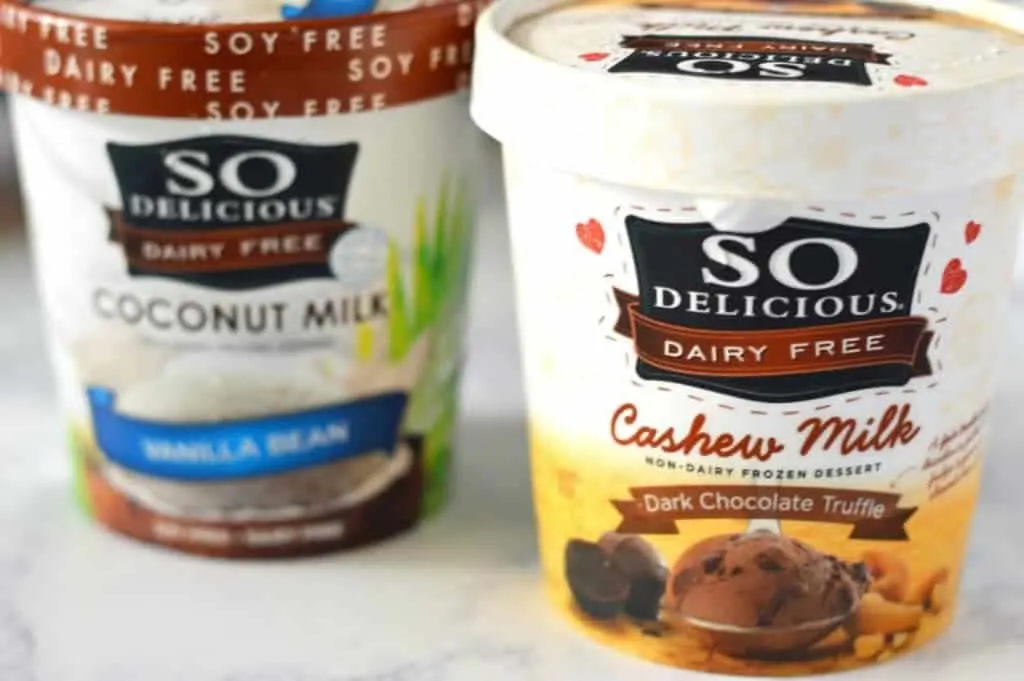 Walmart carries a bunch of different So Delicious Dairy Free frozen treats, our go-to dairy free frozen desserts. They've got pints of all kinds – some made with coconut milk, almond milk, and cashew milk. They also have dairy free bars as well!
So far, our favorite have been the cashew milk dark chocolate truffle (which I used in this dessert) and the coconut milk strawberry frozen dessert. I'm thinking the mint chocolate chip and cookie dough will also be winners. Bonus – the cookie dough is gluten free! Oh and the vanilla bean is definitely a great classic to have on hand to pair with other desserts (like my fudge pecan pie or peanut butter cup cookie pie).
A few noteworthy mentions, So Delicious Dairy Free desserts are certified vegan, dairy free and egg free, Non-GMO Project Verified, cholesterol-free, have no artificial colors, flavors or preservatives, no high-fructose corn syrup, are plant-based, and are certified Kosher.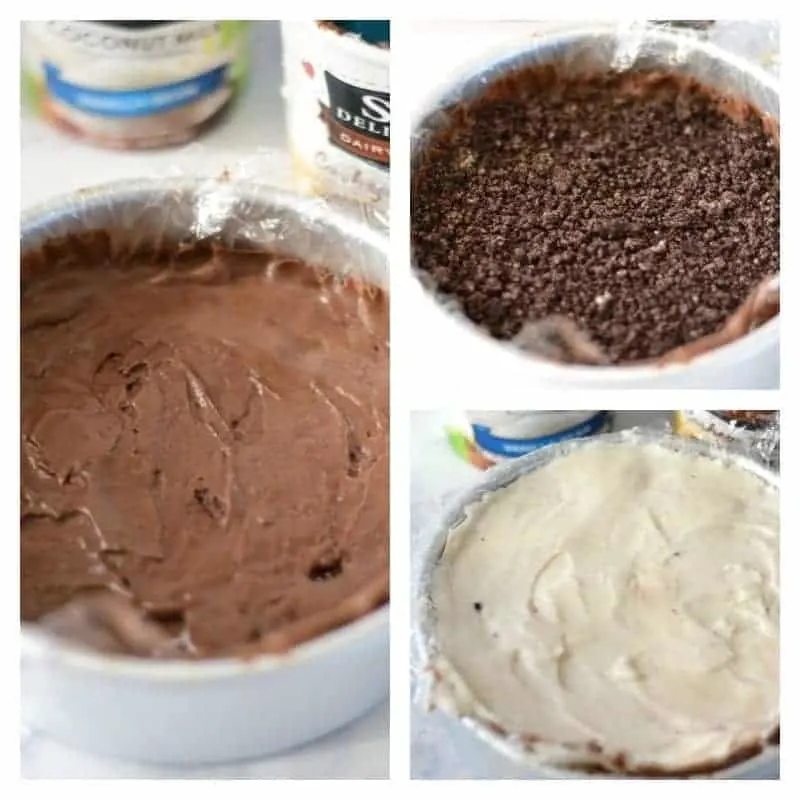 Like I mentioned before, this dairy free freezer cake is a snap to make since you don't need to bake anything. There's one essential piece of equipment you'll need though, a 6-inch cake pan. If you don't want to order one, they're usually readily available at most craft stores.
A few tips to make this freezer cake successful:
make sure you let the dairy free frozen treats soften enough, about 30 minutes
you can use any crunchy chocolate cookie crumbs for the filling (just keep them gluten free and dairy free as needed)
line the 6 inch cake pan with plastic wrap and leave enough of an over hang so that you can fold it over the top of the pan to cover it – I probably use about a 14-20 inch piece. The over hang will also be used to pull the cake out of the pan for serving.
Refrigerate your coconut milk for at least 24 hours before using the cream to whip up. I always keep a can or two in the back of my fridge so I have it whenever I need.
You can skip making the homemade coconut cream icing and use the So Delicious Dairy Free CocoWhip if you can find it.
Let the freezer cake sit out about 5-10 minutes before slicing and serving.
Making the coconut whipped cream to ice the cake is really pretty simple too. I had never made it before because honestly, it seemed a little intimidating. Now that I've made it, I'm regretting not making it sooner. It's incredibly easy and isn't any harder than making regular homemade whipped cream. It actually takes less time and needs way less sugar, just a couple little teaspoons. It also spreads very easily on the cake, just spread it fairly quickly as it will harden up a bit as it makes contact with the frozen cake.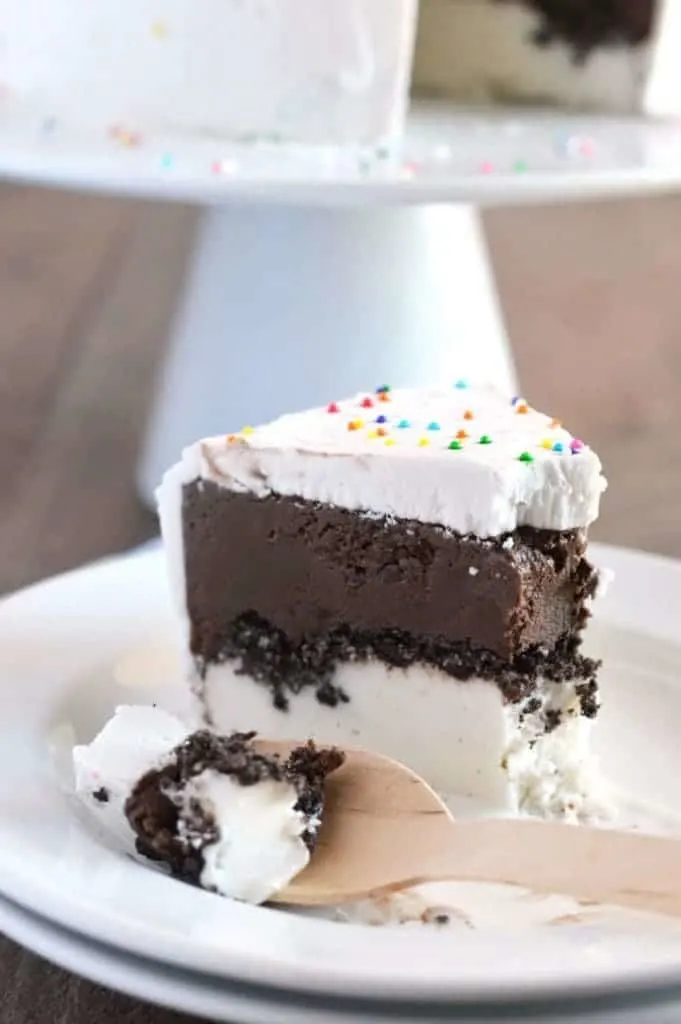 I really hope you enjoy this dairy free freezer cake as much as we do! And feel free to experiment with different flavors for your cake layers. I'm definitely going to be trying a cookie dough and chocolate version for the next birthday. And if you're looking for other ways to re-make some frozen dessert classics, try these Dairy-Free Ice Cream Snickers Bars from Alisa at Go Dairy Free – they look amazing! Enjoy!
be sure to follow me on instagram and hashtag #whattheforkfoodblog or tag @whattheforkfoodblog – i love seeing what you make!
if you love this dairy free freezer cake recipe, be sure to follow me on social media so you never miss a post:
---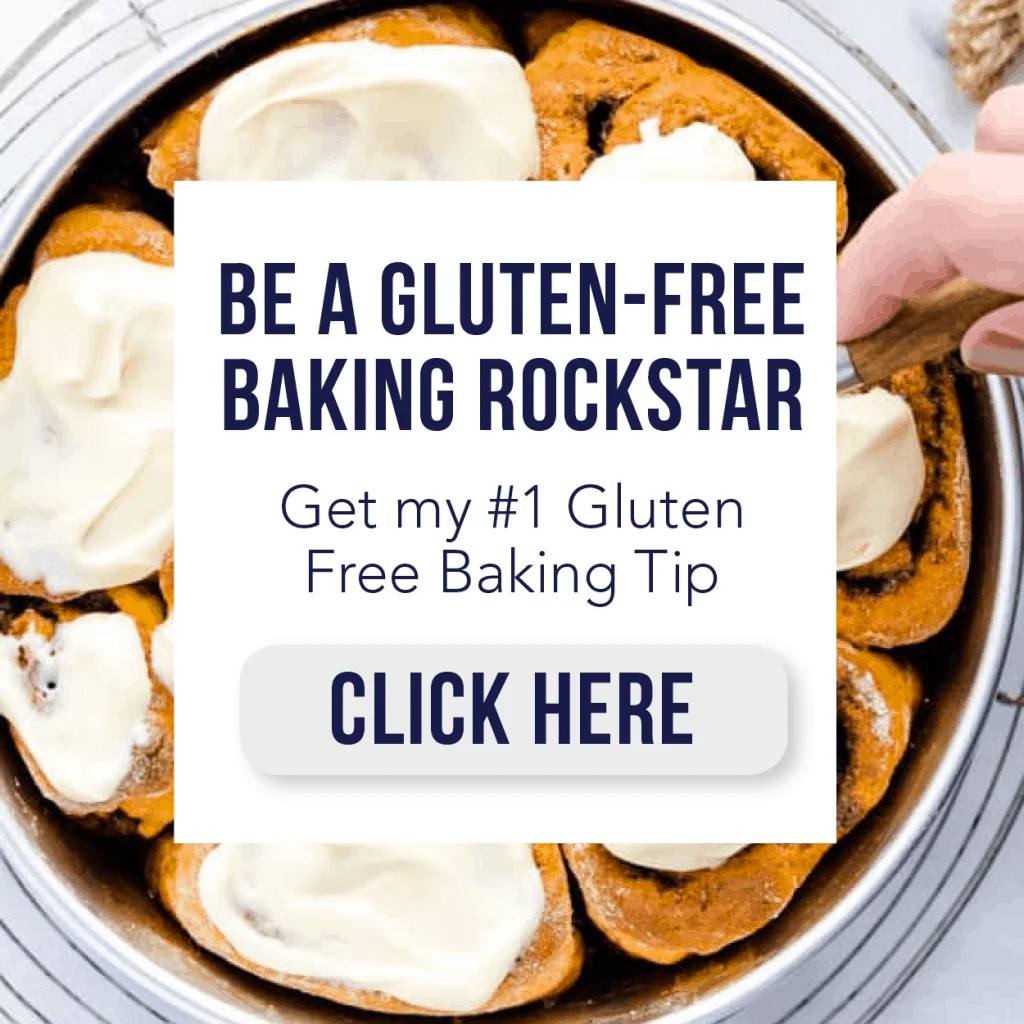 Dairy Free Freezer Cake
This dairy free freezer cake is the perfect alternative birthday cake for those who follow a dairy free diet – but it's so good, everyone will want a piece!
Print
Rate
Pin
Ingredients
1

container So Delicious Coconut Milk Vanilla Bean Dairy Free Frozen Dessert

1

container So Delicious Cashew Milk Dark Chocolate Truffle Frozen Dessert

1/2

C

chocolate sandwich cookie crumbs

gluten free/dairy free*

1

can full-fat coconut milk

refrigerated overnight

2

tsp

powdered sugar

1

tsp

pure vanilla extract
Instructions
Chill the can of coconut milk in the refrigerator for 24 hours.

Line a 6-inch cake pan with plastic wrap, use enough so there is extra plastic wrap hanging over the sides. Add the softened vanilla bean ice cream to the prepared pan and evenly smooth it out to fill the bottom of the pan. Top with the sandwich cookie crumbs, spreading them evenly over the ice cream.

Add the chocolate ice cream to the top and evenly spread it to fill the pan, making the top as smooth as possible. Freeze until completely set, about 1-2 hours.

When the freezer cake is completely frozen, prepare the coconut whipped cream. Open the can of coconut milk upside-down and discard the coconut water/liquid (you can save it for smoothies if you want). Add the coconut cream (the thick part that's left in the can) to a large bowl. Add the powdered sugar and vanilla extract. Use a hand mixer or stand mixer to whisk until a thick cream forms, like whipped cream.

Remove the freezer cake from the freezer and use the extra plastic wrap to pull the freezer cake from the pan. Invert the freezer cake onto a cake plate and remove the plastic wrap.

Frost the freezer cake with the coconut whipped cream and top with sprinkles if desired. Serve immediately or freeze until ready to serve. Let the cake sit at room temperature for 5-10 minutes before serving for easier slicing.
Notes
I use a 6 inch cake pan from Wilton to make this cake.
*I used Glutino brand since there were no dairy ingredients listed. As always, I recommend reading your labels carefully and using a brand that works for you.
Prep time does not include chilling time.
Nutrition Information
Serving:
1
g
|
Calories:
150
kcal
|
Carbohydrates:
1
g
|
Sodium:
0.1
mg
|
Potassium:
1
mg
|
Sugar:
1
g
|
Calcium:
0.1
mg
Disclaimers
As an Amazon Associate and member of other affiliate programs, I earn from qualifying purchases.
Nutrition Facts are estimated and aren't always accurate. Please consult a doctor or nutritionist if you have special dietary needs.
Other Recipes You Might Enjoy:
Two-Ingredient Dairy Free Affogato Dessert – Mom Favorites
Pumpkin and Mocha Ice Box Cake – Runnin Srilankan

This post was sponsored by Collective Bias and So Delicious and contains affiliate links. Thank you for supporting brands that support What The Fork Food Blog ♥