24 Unique Gifts for Food Lovers that aren't cookies or candy! Sometimes, it's great to give something that isn't food since we're all inundated with sweets this time of year. This is a great guide to help get you started.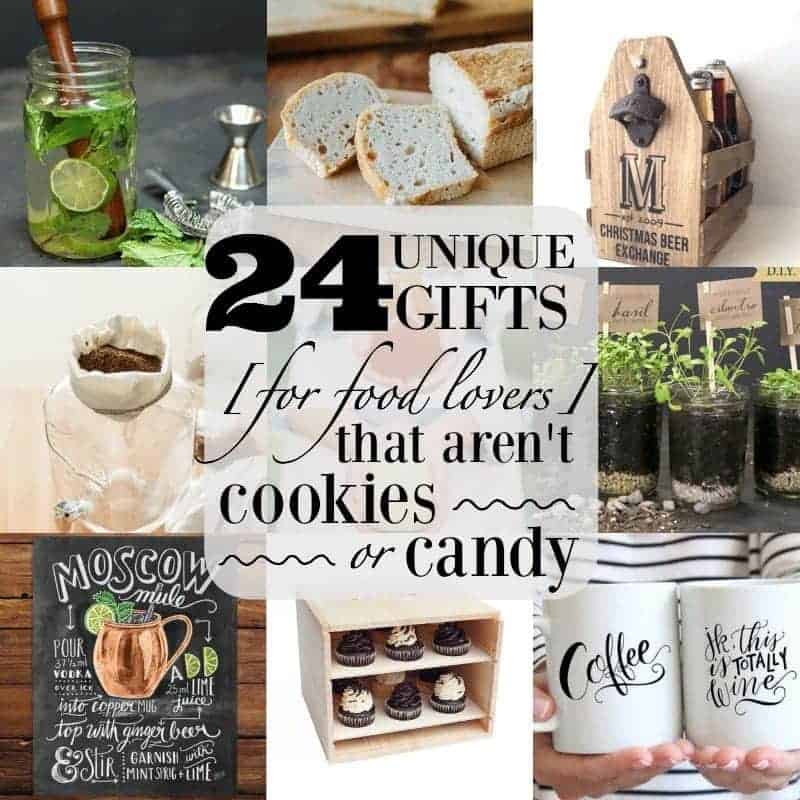 Tis the season of giving gifts. Glorious gifts! Yes, I absolutely know there is more to "the most wonderful time of the year" than gifts. There's some falalalala, jingle bells, yule tide, spiked punch, Ralphie, and Elf thrown in there too ????????????????
Before you set off to make your sugar cookies, Oreo truffles, or magic cookie bars, check out these 24 unique gifts that AREN'T food and then see what Food 52 has for great gift ideas for under $50 and the 21 Laugh-Out-Loud White Elephant Gifts from How Does She. You'll be sure to find something awesome.
Also, in the spirit of gift giving, I've teamed up with Rodelle to bring you a fun giveaway. The rafflecopter form is at the end of the post. But first, gift ideas!
1. RAW WILDFLOWER HONEY & CREAMED HONEY SET (Certified Naturally Grown honey). Get it here.
2. DIY VEGAN MOZZARELLA & RICOTTA CHEESE KIT. Get it here or the real stuff here.
3. BE MISCHIEVOUS FORTUNE COOKIE LARIAT NECKLACE – I lied about the cookies. But this one you can't eat. Get it here.
4. MOSCOW MULE RECIPE CHALKBOARD ART PRINT – Cocktail art. Brilliant. Get it here.
5. CAKEBOX – make your cake and bring it too. It holds up to a 10inch cake or 18 cupcakes. Get it here.
6. SEASONAL FRUITS & VEGETABLES ART PRINT – I may have studied more if text books came in gold foil print. Get it here.
7. CREW CANVAS APRON – Practicality, peeps. Get it here.
8. GALLON COLD BREW COFFEE KIT, 16 SERVINGS – GIMMIE ALL THE COFFEE Get it here.
9. MAGNETIC PORTER BOTTLE OPENER – Necessity. Get it here.
10. TIMBREFONE STRATA WOOD PHONE SPEAKER – I use a cup for a similar effect. This is way cooler. Get it here.
11. WOOD iPAD STAND CUTTING BOARD STYLE COOKBOOK HOLDER – Cooking made classy. Get it here.
12. GLUTEN-FREE SOURDOUGH LOAVES, 3-PACK – Chances are, you know somebody who is gluten free. Get ready to be their Christmas hero. Get it here.
13. KBBK KOMBUCHA HOME BREW KIT – Just so you can say you made your own Kombucha. K-boom. Get it here.
14. DIY MASON JAR KITCHEN HERB GARDEN KIT – This might be something I can keep alive. Get it here.
15. CLASSIC COCKTAILS BAR SET – Happy Holidays, let's get crunk. Get it here.
16. JUST KIDDING WINE COFFEE MUG – even better when gifted with a bottle of wine. Get it here.
17. WOOD SIX-PACK BEER CARRIER – This is perfect. Absolutely perfecto. Get it here.
18. Personalized Name Cookie Cutter – For all those times someone ate your food because it didn't have your name on it. Get it here.
19. Foodie Dice® Dinners Pouch – Turn this into a drinking game by doing a shot every time you re-roll the dice. Get it here.
20. Homemade Vanilla Extract – "I made you this vanilla extract so you can make me some cookies." See how to make it here.
21. 5 Minute DIY Gold Mugs – Because coffee tastes better in gold. Get it here.
22. I Love You Like Biscuits and Gravy wall décor – That's a whole lotta love. Get it here.
23. Grammar Teacup and Saucer Set of 2 – Preach. Get it here.
24. Homemade Kahlua – Yes, yes, and yasssss. Get the recipe here.
Be sure to follow me on Instagram and hashtag #whattheforkfoodblog or tag @whattheforkfoodblog – I love seeing what you make!
If you love this 24 unique gifts for food lovers list, be sure to follow me on social media so you never miss a post:
---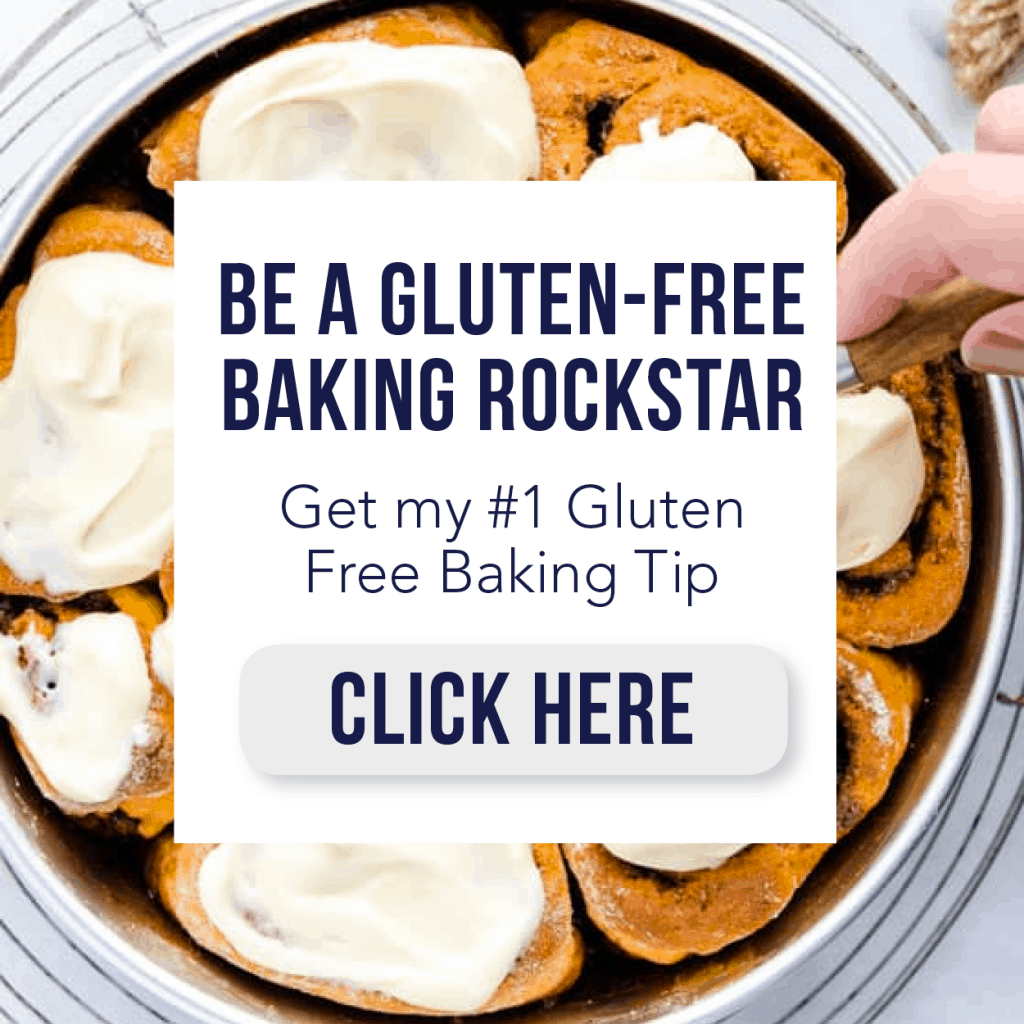 And now, what many of you are waiting for…. it's giveaway time! Today's giveaway is sponsored by Rodelle Vanilla. This prize pack will be sure to give you a nice leg-up when it comes to your holiday baking. Rodelle Kitchen will be providing one winner with gourmet baking cocoa, vanilla extract, vanilla beans, almond extract and chocolate extract. Good luck!
This post contains affiliate links. Thank you for helping to support What The Fork Food Blog ♥