This Pineapple Glazed Ham is covered in a smoky, slightly spicy rub then smothered in a sweet glaze made from Del Monte Gold® Extra Sweet Pineapple. It's a perfect fall, Christmas, or winter dinner – especially when feeding a crowd!
Today's post is sponsored by Del Monte Fresh. As always, all opinions are 100% my own. Thank you for supporting brands that support What The Fork Food Blog ♥
Pineapple Glazed Ham
Ham is such a great meal for these final fall days, it's a pretty traditional Christmas meal, and is great all winter long. It's warm, comforting, and feeds a crowd! Plus, there's always so many great things you can make with the leftovers (like ham and cheese quiche!). This pineapple glazed ham will be sure to please any guests with it's flavor-filled smoky, kicked up rub and sticky sweet pineapple glaze.
When I say this is a Pineapple Glazed Ham, I literally mean the ham is glazed with pineapple. Not pineapple juice and not covered in pineapple slices. It's covered in a sweet pineapple puree.
Yup, I went there. Why cover your ham with pineapple slices when you can cover your ham in a tasty, homemade pineapple glaze?!
It's also a whole lot more simple than it sounds. I just added the pineapple, brown sugar, some water, and a bit of cayenne pepper to my blender and blended it until smooth. Right off the bat, it's a super tasty pineapple smoothie 😉
I didn't stop there because then I cooked the mixture on the stove top, reduced it by half and let it get all thick and glaze-y good. And that, my friends, is how you make a simple and delicious pineapple glaze out of fresh pineapple. Boom.
This is definitely a more modern take on your traditional ham covered in pineapple slices but it doesn't completely change the flavor profile that you're used to. There's something sweet and irresistible about that pineapple flavor on that delicious, meaty ham.
I used a fresh Del Monte Gold® Extra Sweet Pineapple for the glaze. Del Monte's golden pineapples are so juicy and sweet! They're perfect for desserts, snacks, drinks, and to pair with meat. They'd also be fabulous in my pineapple upside-down cake or as a garnish to my Aloha Screwdrivers 😉
Not only are they tasty, but they're full of great-for-you things like Vitamin C and manganese. Del Monte Fresh also offers some really great tips on how to pick a great pineapple. Pick one that looks symmetrical, feels heavy for it's size, and smells sweet. You can check out the rest of the tips here.
I ended up using the whole pineapple to go with the ham because I cut the leftover pineapple into rings and added them to the roasting pan (as pictured) during the last 15 minutes of baking the ham. It let them get nice and warm with a slight roasted taste but they were still nice and firm when you cut into them.
For the ham, feel free to get a spiral cutor a whole, un-cut ham. Just make sure you get bone-in (flavor-flave!). I went with a spiral cut since it was on sale 🙂
This ham is mouth-watering good with the fresh pineapple, smoky undertones from the paprika, sweet brown sugar, and the cayenne pepper to contrast that sweetness. So. Good. Enjoy!
Be sure to follow me on Instagram and hashtag #whattheforkfoodblog or tag @whattheforkfoodblog – I love seeing what you make!
If you love this pineapple glazed ham recipe, be sure to follow me on social media so you never miss a post:
---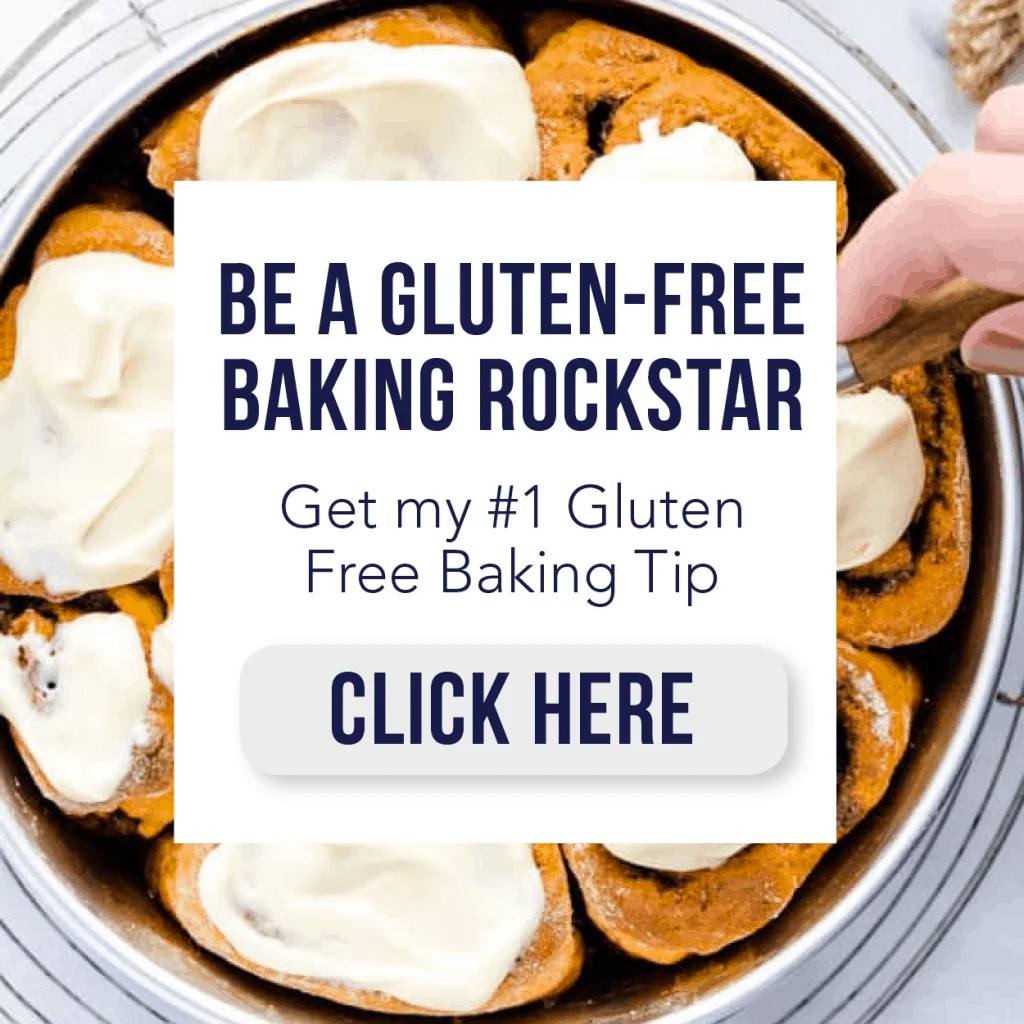 Pineapple Glazed Ham
This Pineapple Glazed Ham is covered in a smoky, slightly spicy rub then smothered in a sweet glaze made from Del Monte Gold® Extra Sweet Pineapple. It's a perfect fall, Christmas, or winter dinner – especially when feeding a crowd!
Print
Rate
Pin
Ingredients
1

bone in ham

9-11 lb., fully cooked
For the rub
2

Tbsp

light brown sugar

1

tsp

garlic powder

1

tsp

onion powder

1

tsp

smoked paprika

1

tsp

black pepper

1/2

tsp

fine sea salt

1/2

tsp

cayenne pepper
For the glaze:
2

C

fresh pineapple

cut into chunks

1

C

water

1/2

C

light brown sugar

1/2

tsp

cayenne pepper
Instructions
Let the ham sit at room temperature for at an hour before baking to help it come to room temperature. Preheat oven to 325 degrees and place the ham face down in a roasting pan or large

cast iron skillet

.

Combine all the rub ingredients in a small bowl and rub on all sides of the ham. Cover tightly with aluminum foil and bake for 1 1/2 - 2 hours (depending on size of the ham. You can also follow the heating directions that came on your ham package).

While the ham is cooking, make the glaze. Add the pineapple, water, brown sugar, and cayenne pepper to a blender and blend until smooth. Transfer the liquid to a medium-sized sauce pan and heat over medium heat. Bring it to a boil then reduce the heat to medium-low and simmer for 15 minutes or until reduced by half and it thickens slightly. Reduce heat to low and keep warm until ready to glaze the ham.

When the ham is done, remove it from the oven and increase the oven temp to 400 degrees. Use a pastry or silicon brush to brush about 1/2 the glaze all over the ham. Return the ham to the oven and bake for 15 minutes. After 15 minutes, brush with the remaining glaze and add any extra pineapple to the edge of the pan, if using. Bake the ham for a final 10-15 minutes until the glaze is caramelized and the pineapple is heated through.

Let the ham rest for 15 minutes before carving and serving. Serve with the cooked fresh pineapple.
Disclaimers
As an Amazon Associate and member of other affiliate programs, I earn from qualifying purchases.
Nutrition Facts are estimated and aren't always accurate. Please consult a doctor or nutritionist if you have special dietary needs.
Other Pineapple Recipes You Might Enjoy:
Gluten Free Pineapple Upside-Down Cake – What The Fork Food Blog
Cheese Crisp Tacos with Pineapple Kiwi Fruit Salsa – Flippin' Delicious
Grilled Coconut and Pineapple Sweet Chili Shrimp – Closet Cooking
Vanilla Pineapple Popsicles – An Edible Mosaic
Hawaiian Chicken Kebabs – Cooking Classy
Thai Baked Pineapple Fried Rice – Leelalicious