Follow my easy tips to make the perfect gluten free chocolate cake pops! These are made with minimal ingredients and minimal equipment with bakery-quality results!
<< click here to pin this recipe >>
Gluten Free Chocolate Cake Pops
I don't know about you, but my kids are literally obsessed with cake pops. Luckily, they're easy enough to make at home so I can make a batch and keep them in the freezer for whenever.
It's way cheaper than going out and buying them at $1.50/pop. This recipe makes about 60 (depending on how big/small you make them) so you do the math.
Actually, I'll do it for you because I want to prove a point. 60 cake pops would be $90 before taxes. I just saved you a bunch of money by switching to homemade. Please somebody get that reference.
Cake pops can sound intimidating and even really hard to do. But in reality, they're not difficult. A little time consuming but definitely do-able. It's even something the kids would like to help with, especially the crumbling and mix part.
Put those kids to work and let them earn their keep (aka cake pops)!
Tips for Making Gluten Free Cake Pops:
Cake pops can sometimes be tricky to get right. The chocolate could crack during the cooling process and sometimes they can spring a leak and cake will seep out the bottom. Follow my easy tips below to help make your cake pop making process go smoothly!
How to prevent gluten free cake pops from cracking:
During the chilling process, the cake balls will shrink a bit but when they come to room temperature after they're dipped in chocolate, they will expand. That expansion can cause the chocolate to crack.
To prevent the cracking, make sure your cake balls aren't too cold when you dip them. Let the few cake pops you're working with come to room temperature for about 20 minutes before dipping.
Work with smaller batches of cake balls at a time, leaving the rest in the refrigerator. I work with about 8-12 cake pops at a time.
You also want to make sure your chocolate isn't too hot. If you're melting it in the microwave, it can get a bit too hot. Let it cool to room temperature for a few minutes before starting your dipping process.
How to prevent cake pops from leaking cake:
You may have made cake pops before only to have some of the cake pop start leaking out the bottom. The reason why this happens is because there's a hole in the chocolate. As the cake expands, it will start oozing out that hole.
To prevent this from happening, make sure you coat your cake pop completely with chocolate. There should be no visible cake.
You also want to make sure there aren't any air bubbles visible on your cake pop. If there are, us a toothpick to pop them and smooth out the chocolate. Do this quickly before the chocolate starts to harden!
<< pin this recipe to your Desserts board >>
All Your Cake Pop FAQ's Answered:
What Kind of Cake Should I Use?
I make my chocolate cake pop recipe from scratch and use my favorite gluten free chocolate cake recipe for the base of the chocolate cake pops. You can certainly use your favorite box mix.
Can I Halve this Recipe for Chocolate Cake Pops?
Yes, you can definitely halve all of the ingredients if you want to make less cake pops. For a half cake, follow the cake ingredients and directions in my Gluten Free Chocolate Peanut Butter Cup Ice Cream Cake recipe. It's already written out, so no extra math required on your part 😅
Do I have to Use Gluten Free Chocolate Cake?
No. If you aren't making these for somebody that eats gluten free, you don't have to use gluten free chocolate cake. Make these chocolate cake pops with your favorite chocolate cake recipe!
However, when making the chocolate cake balls, you might want to start with just 3 cups of frosting and add more as needed. You may need more or less depending on the chocolate cake you use.
Can I make these Dairy Free?
YES. Follow the dairy free subs in my chocolate cake recipe to make the cake dairy free. Then, use my vegan chocolate frosting. Last, you'll use a dairy free chocolate for coating the chocolate cake pops. Enjoy Life Foods Semi-Sweet Mini Chocolate Chips melt really well and are great for dipping.
Do I need any Special Equipment?
Yes and no. The only specialty equipment you need for making cake pops is lollipop sticks. You can find them at any craft store, Walmart, and even some grocery stores carry them in the baking aisle.
If you want to skip the sticks altogether, you can. Just make cake bites, similar to my Gluten Free Oreo Truffles and with the same dipping method I used to make those.
Can Cake Pops be Made in Advance?
You can certainly make the cake pops recipe easy on yourself by making some parts or all of the cake pops in advance. The cake can be made a day or two before you're ready to crumble it up to turn it into pops.
You can also make the frosting ahead of time and store it in the fridge until ready to use. Just let it come to room temperature before using to make it easier to mix into the cake crumbs.
How to Store Cake Pops:
Cake pops do not need to be stored in the refrigerator and can be stored at room temperature for a couple days before serving. Make sure your cake pops are covered completely or wrapped individually when storing them.
You can also store your cake pops in the refrigerator. Condensation will form on the chocolate if they are stored in the refrigerator without being covered. You can place a paper towel under and over the cake pops to help absorb the condensation. Bring them to room temperature before serving them.
Some sources say that you shouldn't freeze cake pops once they're coated in chocolate. I disagree with that. I freeze my cake pops and defrost them at room temperature without an issue. It's the best way to store them long term (1-3 months).
Just be sure to defrost them and let them come to room temp before serving.
Enjoy!
Did you make this recipe? Leave a star rating and let me know in the comments! You can also leave a photo/comment on this pin for others to see.
---
Be sure to follow me on instagram and hashtag #whattheforkfoodblog or tag @whattheforkfoodblog – I love seeing what you make!
If you love this easy gluten free Chex Mix recipe, be sure to follow me on social media so you never miss a post:
---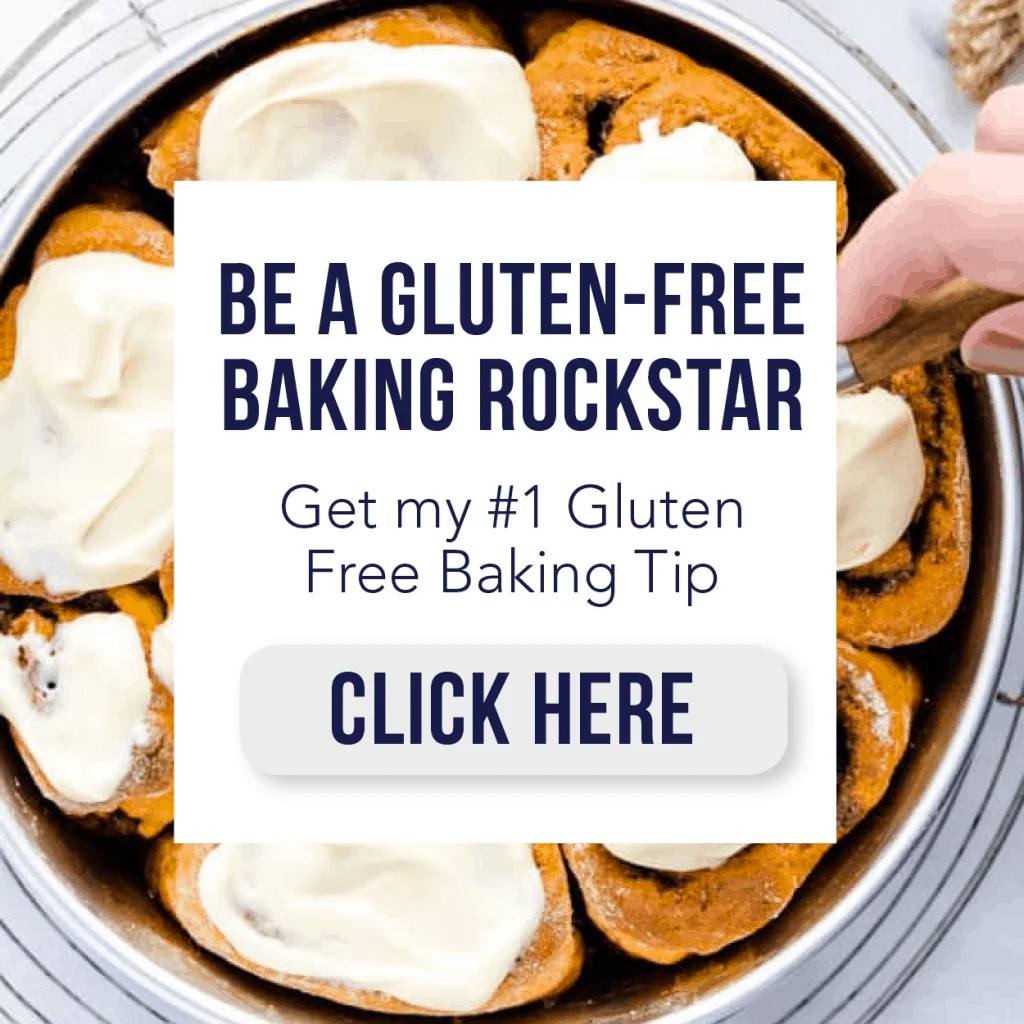 How to Make Chocolate Cake Pops
Follow my easy tips to make the perfect chocolate cake pops! These are made with minimal ingredients and minimal equipment with bakery-quality results!
Print
Rate
Pin
Ingredients
1

recipe Gluten Free Chocolate Cake

baked and cooled completely

4

cups

Chocolate Frosting

24

ounces

Chocolate Candy Melts

(2 packages) or semi-sweet chocolate chips

60

Lollipop Sticks

Gluten Free Sprinkles

optional
Instructions
1. In a large bowl, crumble the chocolate cake until it becomes fine crumbs. Stir in the chocolate frosting until it's completely combined and all the crumbs are moistened. The mixture should hold together and be similar to cookie dough consistency.

2. To form the cake balls, press together a small amount of cake and roll into a ball about the size of a ping pong (about 1 1/2 tablespoons). Place the rolled cake balls on a rimmed baking sheet lined with wax paper.

3. Once all the cake balls are formed, refrigerate for at least an hour or overnight.

4. When the cake balls have chilled, follow the package directions for melting your chocolate. When the chocolate is melted, dip the tip of a lollipop stick into the melted chocolate then insert into a cake pop most of the way.

5. Carefully dip the cake pop into the chocolate and cover it completely, letting the excess chocolate drip away. Place the stick into a cake pop holder (see notes) to keep it upright or place upside down on a wax paper lined baking sheet. Top with sprinkles while before the chocolate starts to set. Repeat for all the cake pops.

6. Store cake pops covered in the refrigerator.
Notes
You may need to refrigerate your cake pops after inserting the stick before you dip them. It'll harden the chocolate on the inside making the cake pop more secure. I don't always do this but if it's warm and/or humid it will be necessary.
I made my own cake pop stand by wrapping a block of Styrofoam with aluminum foil. I used the lollipop sticks to make the holes.
I work with one bag of chocolate candy melts or chocolate chips at a time. It's easier to melt them evenly and I melt more as needed throughout the dipping process. You will need about 2-3 12 oz. bags of candy melts depending on how thick you coat them.
Chocolate chips don't always melt great and will sometimes get discolored once cooled. My favorite brand of chocolate chips for melting/dipping is Enjoy Life Foods, specifically their mini chips. I find that they melt and cool beautifully.
Nutrition Information
Serving:
1
g
|
Calories:
364
kcal
|
Carbohydrates:
56
g
|
Protein:
2
g
|
Fat:
16
g
|
Saturated Fat:
7
g
|
Polyunsaturated Fat:
7
g
|
Cholesterol:
6
mg
|
Sodium:
115
mg
|
Fiber:
1
g
|
Sugar:
47
g
Disclaimers
As an Amazon Associate and member of other affiliate programs, I earn from qualifying purchases.
Nutrition Facts are estimated and aren't always accurate. Please consult a doctor or nutritionist if you have special dietary needs.
Did you make this recipe? Leave a star rating and let me know in the comments! You can also leave a photo/comment on this pin for others to see.