These Gluten Free Double Chocolate Thumbprint Cookies are a great twist to the more traditional raspberry thumbprint cookies. They're great for cookie swaps, homemade gifts or any time you're feeling like chocolate.
Gluten Free Double Chocolate Thumbprint Cookies
So it's the day after Thanksgiving. You might still be rockin out in your stretchy pants. I'm not judging; I wear yoga pants all day er' day. My two-year-old, Kelsey, would say cheers to that because you know, we're the "same-same." She's really into "cheers" now, everything is "cheered!". She told me she learned it from grandpa. Oy.
Anyways…
For me the first day after Thanksgiving means one thing: it's officially THE MOST WONDERFUL TIME OF THE YEAR. Sing it loud for all to hear, it's finally Christmas Season. Time to go full-blown all-out CHRISTMAS. What better way to start than with cookies?!
I make a million-bajillion cookies in December so it's time to get a start on them. Usually I wait until the last possible moment and say I'm trying to make sure my cookies are oven-fresh for delivery. Really, it's because I procrastinate like it's my job. You always do your best work under pressure, right? And what better pressure is there when it's Christmas Eve Eve and you haven't started any baking yet? 24 hours is plenty of time to make 100 dozen cookies and bars, 10 batches of fudge and 4 packages of chocolate dipped Oreos, right? Right?!!
Wrong. So, so wrong. It always ends up in lots of stress, dipping like a mad woman, putting my husband to work and baking, baking and baking. And baking some more. There also may or not be a lot of swearing.
This year, I'm doing it different. I'm getting ahead, I'm going to be organized. Cookies will freeze really well so why not take advantage of that? I'm starting my baking early in hopes to be done with enough time to actually enjoy the last few days before Christmas. I say that now, so check in with me and make sure I'm keeping on track (I'm probably not).
These cookies are so good. Gluten Free Chocolate Thumbprint Cookies are such a fun twist on the usual Raspberry Thumbprint Cookies that I make every year. I don't think anybody will miss those after having tasted these Gluten Free Chocolate Thumbprint cookies! Chocolate shortbread-y cookie with a gooey chocolate filling – yes. Just yes.
They're also a fun cookie to make with your kids. Kelsey is capable of rolling out her dough, making the print, filling the chocolate and doing her own sprinkles. You can see her batch on my Instagram, so cute! (Are you following me? You should!) No, they're not picture perfect but she did it on her own and she was so proud of herself. Moments like that make it so fun baking with her. And it's moments like that I want to remember and that I want her to remember <3<3
Enjoy!
Be sure to follow me on Instagram and hashtag #whattheforkfoodblog or tag @whattheforkfoodblog – I love seeing what you make!
If you love this double chocolate thumbprint cookies recipe, be sure to follow me on social media so you never miss a post:
---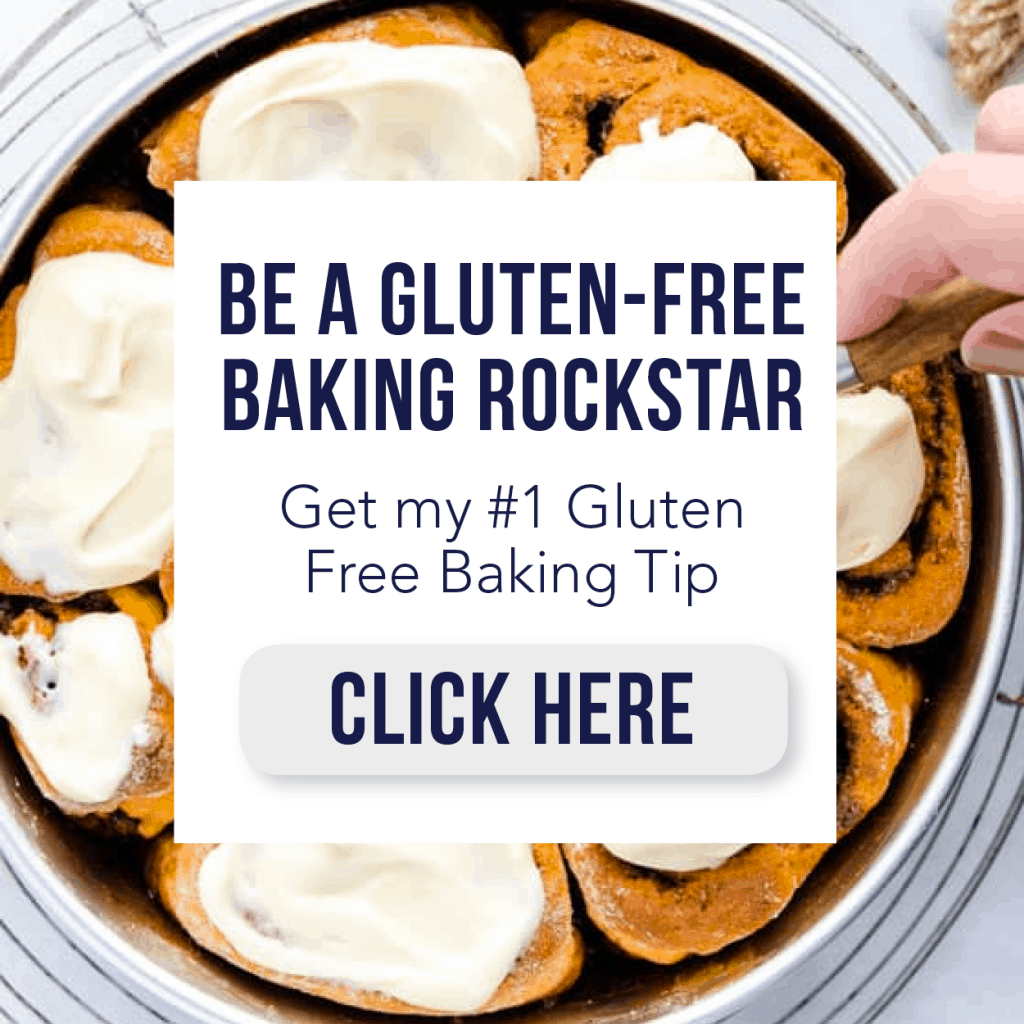 Double Chocolate Thumbprint Cookies
These Double Chocolate Thumbprint Cookies are a great twist to the more traditional raspberry thumbprint cookies. They're great for cookie swaps, homemade gifts or any time you're feeling like chocolate.
Ingredients
For the Cookies:
1 C (two sticks) butter, softened
3/4 C granulated sugar
1/3 C cocoa powder
2 C gluten-free all-purpose flour (or regular)
1/2 tsp xanthan gum (omit if using regular flour)
1/2 tsp fine sea salt
For the Glaze:
1 C powdered sugar
3 Tbsp cocoa powder
1 tsp vanilla extract
2-3 Tbsp hot water
Instructions
Cream together butter and sugar. In a seperate bowl, whisk together flour, cocoa powder, xanthan gum and salt.
Add dry ingredients to the butter/sugar and mix until just combined. Refrigerate dough 1 hour or overnight.
Preheat oven to 350 degrees and line a baking sheet with parchment paper or silicon baking mat.
Roll dough into 1 1/2 inch balls and use your thumb or teaspoon to indent. Bake for 7-9 minutes. Reform indent if necessary after baking.
While the cookies are cooling, mix together powdered sugar, cocoa powder, vanilla extract and water. Spoon glaze into cookies and immediately garnish with sprinkles if desired.
Let the glaze set before storing in air-tight containers or freezing.