This creamy Chicken and Wild Rice Soup is perfect for those cold winter nights. Full of chicken, veggies and a wild rice blend, it's filling and comforting.
UGH we've all been sick. Sick, sick, sick. Tis the season, right? Kelsey, Mackenzie and I have been going on a week and a half of illness. Whether it's a bad cold or maybe the flu, we're not entirely sure. And a trip to the doctors did not clear it up either, they weren't sure if it's viral or bacterial, didn't run any tests and said it's a respiratory infection. Um, hello. I'm no doctor but we knew that before waiting 2 hours to see you. Whatever.
A second trip to the doctor and Mackenzie was diagnosed with an ear infection and most likely the flu (or possibly RSV). We opted not to do the swab for either test since both are viruses and there isn't much you can do for that other than what we've already been doing.
So, what's good when you're sick? Chicken soup, duh! I know you already knew that, it's one of those old wives tales. Chicken soup when you're sick. Well, it didn't make us better but it sure is delicious. I also didn't make a regular chicken noodle soup. I changed it up a bit and made Chicken Wild Rice Soup.Adam is usually skeptical when I say I'm changing up a tried and true recipe that he loves. He usually approaches new meals with said skepticism and a raised eyebrow, for good measure. He's not big on change. But change is good. Especially when it's in the form of this chicken wild rice soup. Plus it's a new year, new beginnings so a new soup also fits the bill.
This soup was well worth the change. It's got just a hint of creaminess, lots of chicken, filling wild rice and veggies. It's so good, perfect for cold nights. And colds. Ugh this colddddddd/flu. I'm so over it.
I'll have to try this amazing Paleo Cream of Mushroom Soup that Sheena from Noshtastic made. It'll help warm the soul. The best part is- it's Whole30 too!!
Be sure to follow me on Instagram and hashtag #whattheforkfoodblog or tag @whattheforkfoodblog – I love seeing what you make!
If you love this chicken wild rice soup recipe, be sure to follow me on social media so you never miss a post:
---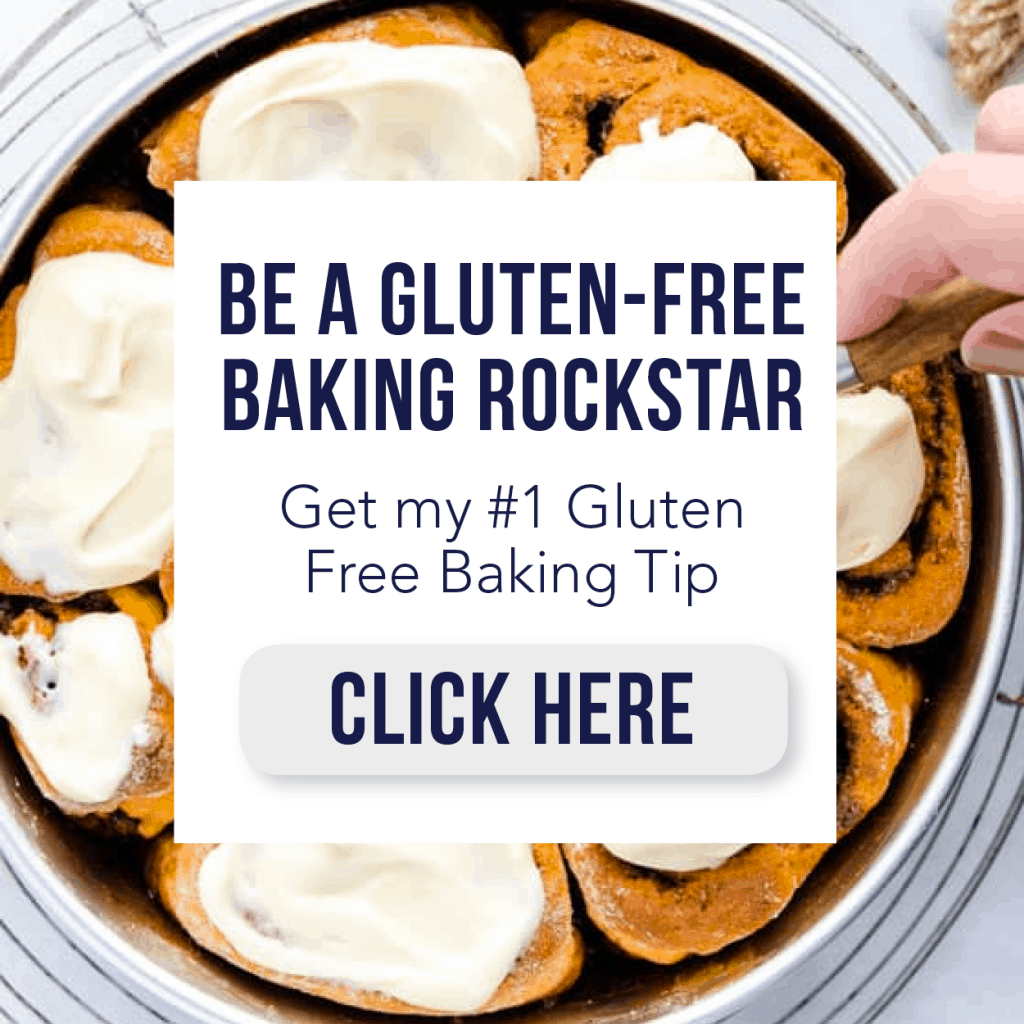 Chicken Wild Rice Soup
This creamy Chicken and Wild Rice Soup is perfect for those cold winter nights. Full of chicken, veggies and a wild rice blend, it's filling and comforting.
Ingredients
2 Tbsp extra virgin olive oil
1 Tbsp butter
1 onion, finely diced
3 carrots, sliced thin
2 celery stalks, finely diced
1/4 C All Purpose Gluten Free Flour Blend
1/4 C dry sherry
1 Tbsp fresh thyme, minced
6 C chicken broth
3 C cooked chicken
3 C gluten-free wild rice blend, cooked
salt and pepper to taste
1 C whole milk
Instructions
In a large pot, heat the oil and butter. When hot, add the onion, carrots and celery. Season with salt and pepper and cook over medium heat about 4-5 minutes. Cover and let the veggies steam and soften, about 3 minutes.
Remove cover and stir in flour. Mix well until all veggies are coated and cook about 1 minute, stirring constantly. Deglaze with the dry sherry while scraping the bottom of the pot.
Stir in the chicken broth, chicken, thyme and season with salt and pepper. Bring to a boil then reduce heat to a simmer. Simmer for 20 minutes.
Stir in wild rice and whole milk and heat through. Serve hot.