Gluten-free fried ravioli is a crowd pleasing game day snack that's perfect for any big game celebration. They're crispy, cheesy and totally delicious!
This shop has been compensated by Collective Bias, Inc. and its advertiser. All opinions are mine alone. #PartyWithBigY #CollectiveBias
Gluten Free Fried Ravioli
You guys, this is the #gamedayfood of all game day foods! You seriously can not get any greater party food than fried ravioli for your game day snacks. If you've never tried it, you are sooo missing out. If you've had it before, you know exactly what I'm talking about. Crispy, delicious fried food is made for munching, partying, enjoying, celebrating and eating (duh!). Gluten Free Fried Ravioli is the perfect snack to enjoy while watching the big game.
I'm really excited to share this recipe with you. I used to make these more when Adam and I were first married but I haven't made them in years. I don't know why I've totally neglected this awesome recipe, but I'm sure glad I re-discovered it while flipping through my recipe binder.
They were a hit then and are still a hit today. Only this time, I double breaded them in the breadcrumb coating. It makes the Gluten Free Fried Ravioli so much crispier and you really get such a satisfying crunch when you bite into them.
I got everything I needed to make these gluten-free fried ravioli at Big Y. They have such a great selection of gluten-free products. They've got a gluten-free section, a gluten-free freezer section, a dedicated gluten-free deli slicer (at my local store) and gluten-free items mixed in with the regular items throughout the store. The ravioli can be found in the gluten-free freezer section while the gluten-free 4C breadcrumbs can be found in the aisle with the regular breadcrumbs.
Big Y is , hands-down, my favorite local grocery store. They have the best quality produce that really can't even be compared to other stores in our area. We eat a looot off fresh fruit and veggies (especially berries) and I can always count on Big Y to have the best stuff. Plus the customer service staff and cashiers are so friendly.
I shop with Kelsey and Mackenzie and I've usually got my hands pretty full. I always get a friendly bagger, the cashiers are always super friendly with the girls, one of the front end managers loves the girls and always asks how they're doing (and misses them when I shop alone) and someone usually offers to help me get my full cart out to the car if I want.
I'm telling you, for a chain grocery store, it's got such a small-town "mom and pop" kind of vibe. It really makes grocery shopping much more enjoyable, especially since grocery shopping is really just another chore for the most part. (More like vacation though if you get to shop without the kids!)
If you prefer the convenience of picking up pre-made food for your game-day grub, Big Y offers a great selection of already made food. Some (not gluten-free) choices include the InVinceible Sandwich and Game Day Seasoned Wings with flavors like Buffalo, Teriyaki, Beer Can and Honey BBQ. The InVinceible is named after one of my fav players, Vince Wilfork.
It's a monstrous grinder that is made with with a loaf of LaCrosta Italian Bread, a pound of meat (ham, pepperoni, hard salami and capicola hot ham), provolone cheese and topped with lettuce, tomatoes, roasted red peppers, onions, banana peppers, mayonnaise and basil pesto.
It's a sandwich fit for a linebacker… or perfect for sharing with your friends/family. I've had it, it's delicious! Big Y is pretty much my one-stop shop to get everything I need to get ready for parties or for my regular shopping. You can visit Big Y and Table and Vine for more info.
These fried ravioli will be sure to be a crowd pleaser at your football party. They've got everything you're looking for in a great snack: they're crunchy, they're crispy, they're fried and you can dip them in sauce! They're a touchdown, for sure. And if you don't need to follow a gluten-free diet, you can make these with regular ravioli and regular breadcrumbs and they'll be just as fabulous.
What game day snacks will you be munching on?
Be sure to follow me on Instagram and hashtag #whattheforkfoodblog or tag @whattheforkfoodblog – I love seeing what you make!
If you love this gluten free fried ravioli recipe, be sure to follow me on social media so you never miss a post:
---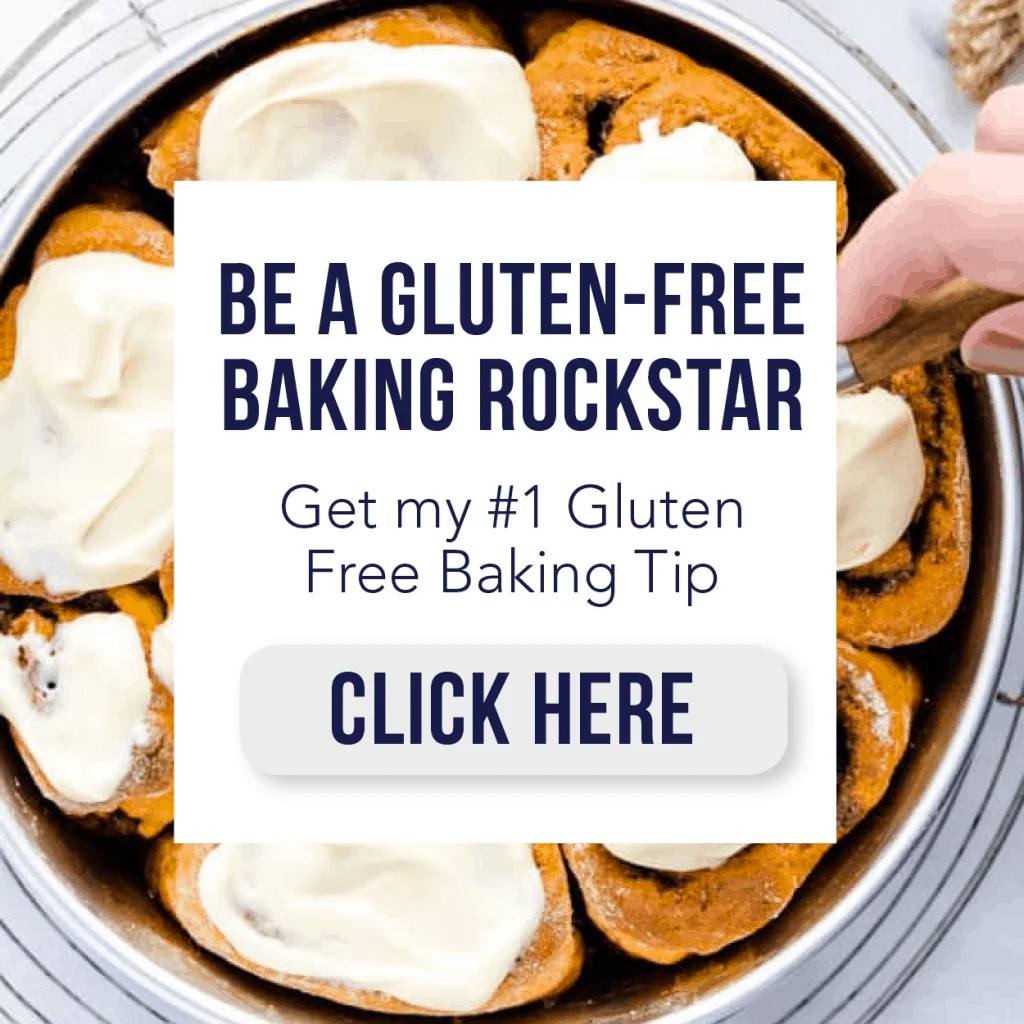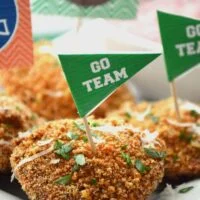 Gluten Free Fried Ravioli
Gluten-free fried ravioli is a crowd pleasing game day snack that's perfect for any big game celebration. They're crispy, cheesy and totally delicious!
Print
Rate
Pin
Ingredients
1 12

oz.

package frozen gluten-free ravioli

3

eggs

3

Tbsp

milk

1/2

C

gluten-free all-purpose flour

1

C

gluten-free Italian breadcrumbs*

1/4

C

grated parmesan cheese plus more for garnish

2

tsp

paprika

2

tsp

fresh parsley

chopped

marinara sauce

for dipping

1

qt.

vegetable oil for frying
Instructions
Heat oil in a large pot.

While the oil is heating, beat the egg and milk together in a small bowl and set aside. In a separate bowl, combine the breadcrumbs, parmesan cheese and paprika.

Coat the (still frozen) ravioli in flour. Shake off excess flour and dip the ravioli in the egg mixture, completely coating the ravioli. Immediately dredge in the bread crumb mixture. Dip the breadcrumb coated ravioli into the egg again and coat in breadcrumbs a second time and set on a wire rack. Repeat double breading method for all ravioli.

When the oil reaches 360 degrees, fry the ravioli in batches (about 4-5 ravioli per batch) about 3 minutes. Remove cooked ravioli from the oil and drain on a paper towel to absorb excess oil.

Repeat until all ravioli is fried. Garnish with parsley and more parmesan cheese and serve hot with marinara sauce.
Notes
I used 4C brand gluten-free breadcrumbs that are found with the regular breadcrumbs. I served my fried ravioli with Francisco Rinaldi Marinara sauce (gluten-free). If you use small bite-sized ravioli, fry them for a shorter amount of time, no more than 2 minutes.
Disclaimers
As an Amazon Associate and member of other affiliate programs, I earn from qualifying purchases.
Nutrition Facts are estimated and aren't always accurate. Please consult a doctor or nutritionist if you have special dietary needs.
Here's a few other game day snacks you might enjoy:
Bacon Wrapped Kielbasa Bites with Brown Sugar Glaze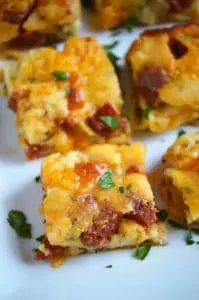 This post is linked to Inspiration Monday, Made by You Monday, Two Cup Tuesday, Totally Talented Tuesdays, Create Link Inspire, You're Gonna Love It Tuesday, The SITS Girls, Create & Share DIY and Recipe Party, Gluten-Free Wednesdays, What's Cookin' Wednesday, Allergy Free Wednesday, Wine'd Down Wednesday, Full Plate Thursday, Showcase Your Talent Thursday, Create it Thursday, Crafty and Delicious Party, Your Turn To Shine, Pin Junkie Pin Party, Gluten-Free Fridays, Link Party Palooza, Kitchen Fun and Crafty Friday, Savoring Saturdays, Saturday Night Fever, Weekend Bites, Weekend Wind-Down, Weekend Potluck and Best of the Weekend.
Football printables from Dazzle Expressions. You can check out some other free printables that I love here.