These gluten free conversation heart cookies are the perfect Valentine's Day treat. There's also an easy video tutorial so you can see just how easy it is to decorate them!
This post contains affiliate links for products and ingredients used to make these cookies.
You guys, I am NOT a cookie decorator. I've said it a million times with my cakes, but my piping skills are mediocre – I am far from a professional. Which is exactly why I wanted to share these cookies with you.
I have been trying to step up my decorating game lately because, hello food blog. I need to keep learning new skills, which isn't a bad thing. Especially when that means I need to keep making cookies or cakes to practice on.
My daughter's pre-k class was having a little K-I-S-S celebration (Kids Invite Someone Special) aka a Valentine's Day party. I like to use her school parties as a way to practice. Usually I make cupcakes but this time I thought I'd challenge myself with iced sugar cookies.
By the way, the base for these cookies is just my Gluten Free Soft Frosted Sugar Cookies recipe. It's a great recipe for decorating – I made Gluten Free Mummy Cookies with them too!
These gluten free conversation heart cookies are a great place to start. First of all, they look incredible. Second of all, they're really not difficult at all. It's a great way to practice making your icing dam and then flooding it. That's as far as you go with these cookies since the words are actually written with an edible marker rather than piped on.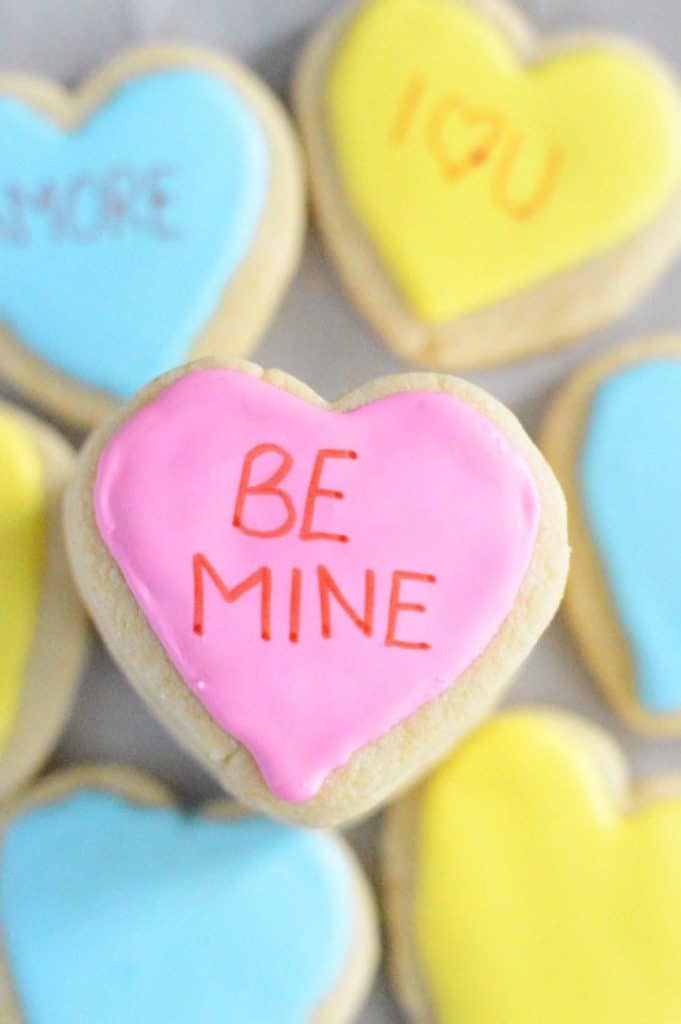 Do yourself a favor and don't go crazy with a hard design if you're just starting out. These are easy enough to make and hone that basic step. Check out the video I made to show you just how easy it really is! You can also watch the video on Facebook where you can easily share it.
If you make these cookies, you'll score major points because of how adorable they are. I mean, these are way better than real candy conversation hearts 💛💖💙
---
Special Equipment Used in this Post:
Nordicware Baking Sheets with Lids – These are great for keeping the cookies safe while the royal icing is drying.
Disposable Decorating Bags (you could for-go the disposable bags and use a sandwich/ziplock bag instead
---
Be sure to follow me on instagram and hashtag #whattheforkfoodblog or tag @whattheforkfoodblog – I love seeing what you make!
If you love this recipe for gluten free conversation heart cookies, be sure to follow me on social media so you never miss a post:
---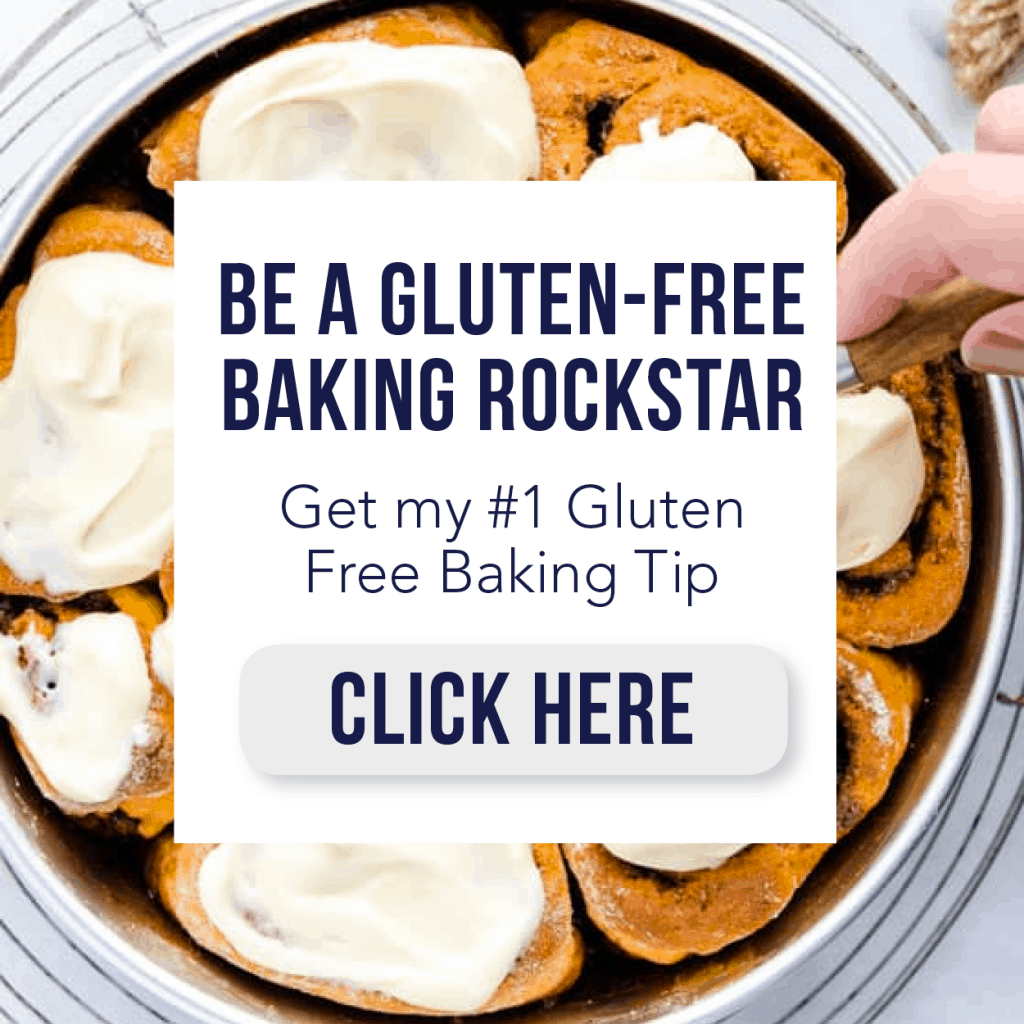 video
Gluten Free Conversation Heart Cookies
These gluten free conversation heart cookies are the perfect Valentine's Day treat. There's also an easy video tutorial so you can see just how easy it is to decorate them!
Ingredients
For the Cookies:
Click here to get my sugar cookie recipe
For the Royal Icing:
2 lb. powdered sugar
5 Tbsp meringue powder
1 tsp vanilla extract
1 tsp <almond extract
3/4 C warm water (divided)
Instructions
For the Cookies:
For the Icing:
Add the powdered sugar and meringue powder to the bowl of a stand mixer fitted with the paddle attachment. Mix on low speed until the meringue powder is incorporated into the sugar. Add the vanilla extract, almond extract, and 1/2 cup of the water. Mix on low speed until the wet ingredients are mixed with the powdered sugar. Turn the mixer to medium-low speed and mix for 5 minutes.
Divide the icing into bowls (number of bowls depends on how many colors you're making). Add desired gel food coloring to each bowl of icing and stir to combine. Add the some of the leftover water to each color icing to thin it out. You want the consistency to be thin enough to pipe. (A spoonful of icing drizzled into the bowl of icing should smooth out within 12-16 seconds.)
To Pipe:
Add icing to a piping bag fitted with a No. 3 round piping tip and coupler. Pipe an outline of icing around the heart and fill in with icing. Use a toothpick to help fill in any gaps. Gently lift and tap the cookie onto your work surface to help the icing smooth out. Repeat until all the cookies are iced. Let the icing dry on cookie sheets for at least 8 hours before writing on.
When the icing has hardened, use a food-grade edible marker to write your sayings on. Let the marker dry and continue to let the icing harden before stacking. (Icing needs about 18-24 hours to set)
Notes
See post for special equipment used to make these cookies.