30 healthy after-school snacks to help you and your kids power through the afternoon. All are simple, easy to make recipes that are kid-friendly.
<< click here to pin this collection of healthy after-school snacks >>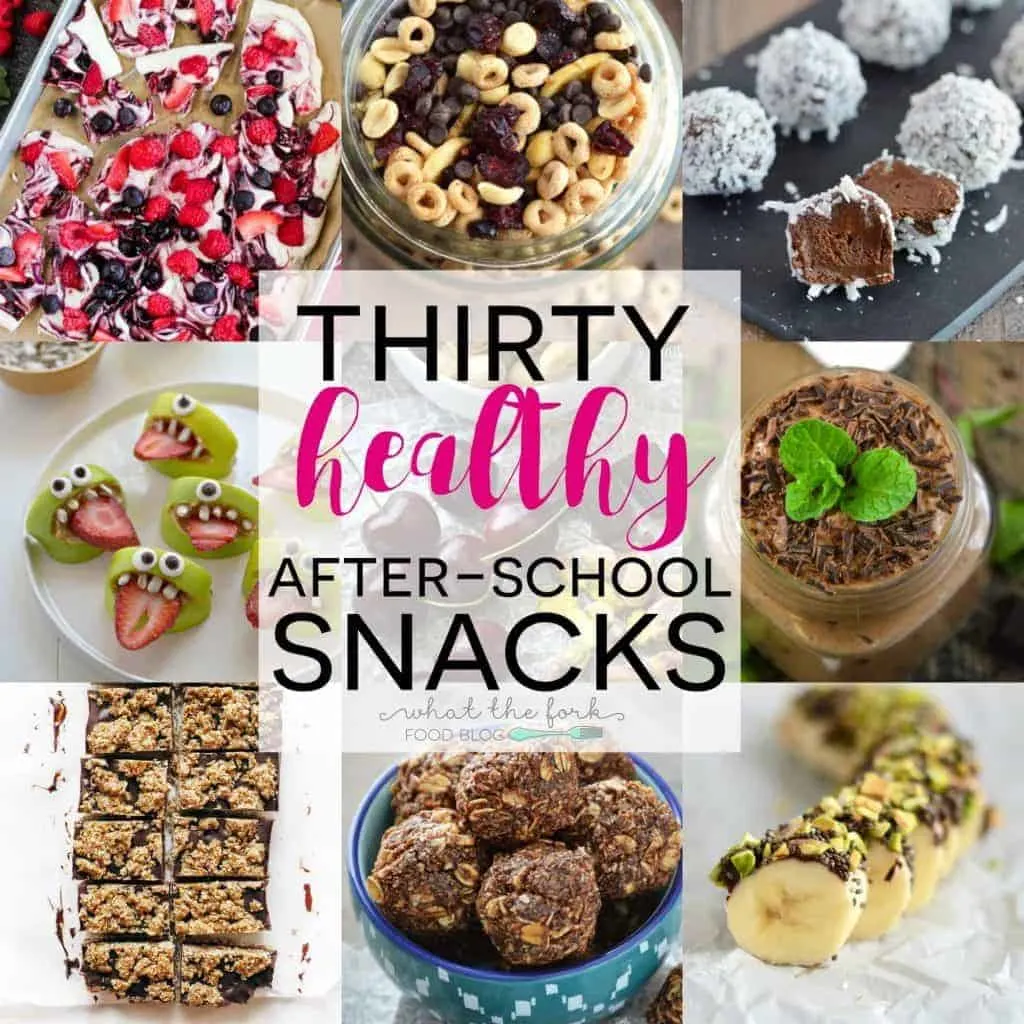 Healthy After-School Snacks
It's that time again. It's like the Sunday nights of all Sunday nights. And I'm talking about back to school. Many of you might be rejoicing about the start of school. While I do enjoy the extra time to work, I really, really, really enjoy my summer vacations.
If you're a regular reader, you might know that my husband is a teacher. With me working from home, that means we're all home for the summer. We spend all or our time working on projects around the house and taking a few day trips during the week. Oh, and we've been sleeping past 8 every day.
We've hit the beach at least once a week since summer vacation started and have been hitting up the zoo, the splash pad, the park, having play dates with our neighbors, camping, shopping, and plenty of trips to Starbucks for my beloved pink drink.
As you can see, I wish it could be like this all the time. I mean really, who wouldn't want an endless vacation?!
But all good things must come to an end. Kelsey and Adam are going back to school the same week. And with back to school, getting back into the daily grind of waking up early, packing lunches, and the mad rush of getting out of the house on time begins.
I don't know about your kids, but when Kelsey comes home from school, she's famished. I want to be on top of my snack game this year and put together a roundup of 30 healthy after-school snacks that both you and your kids will enjoy. Happy snacking!
Snacks from What The Fork Food Blog:
Chocolate Coconut Energy Bites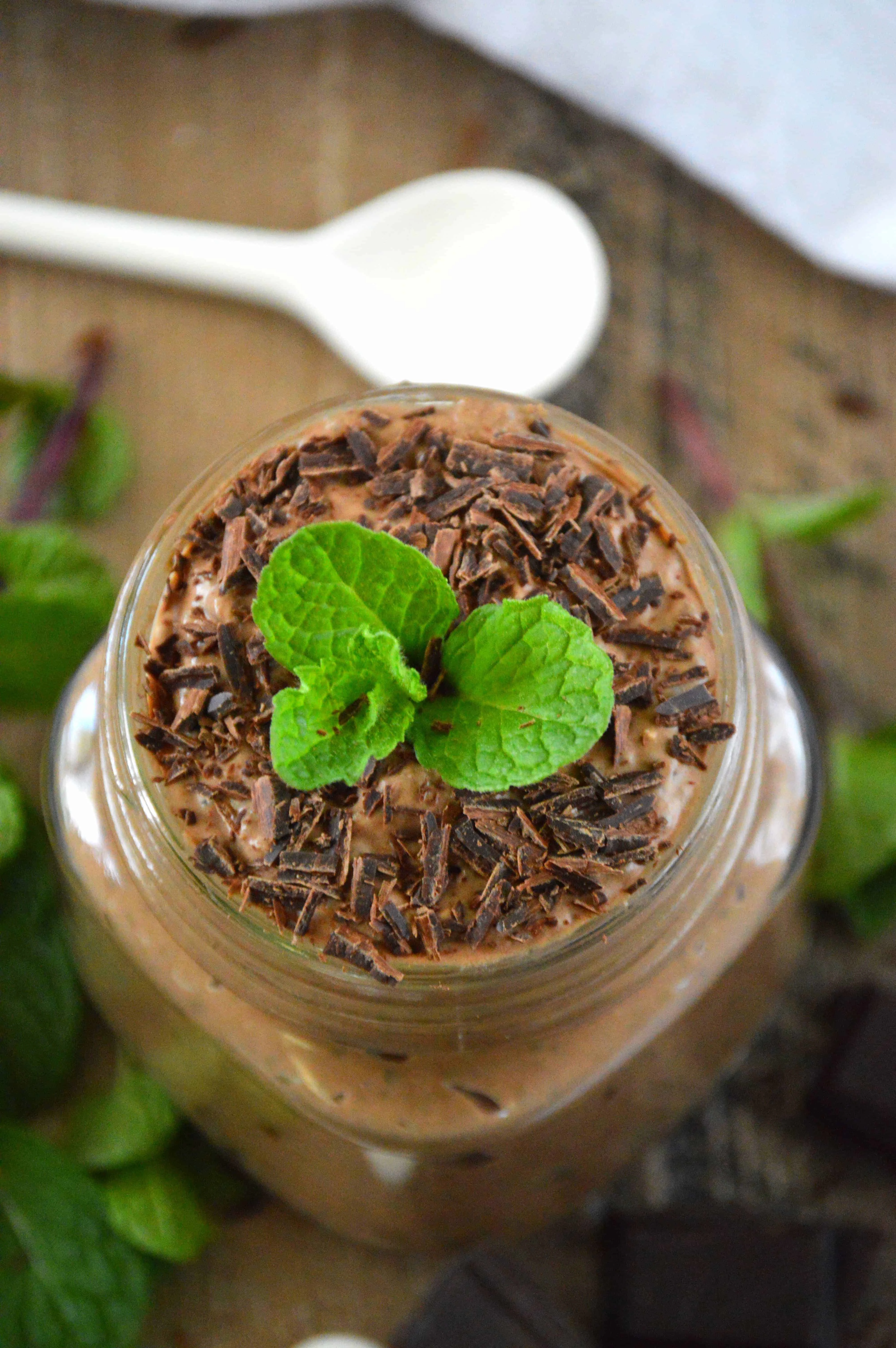 Mint Chocolate Chia Seed Pudding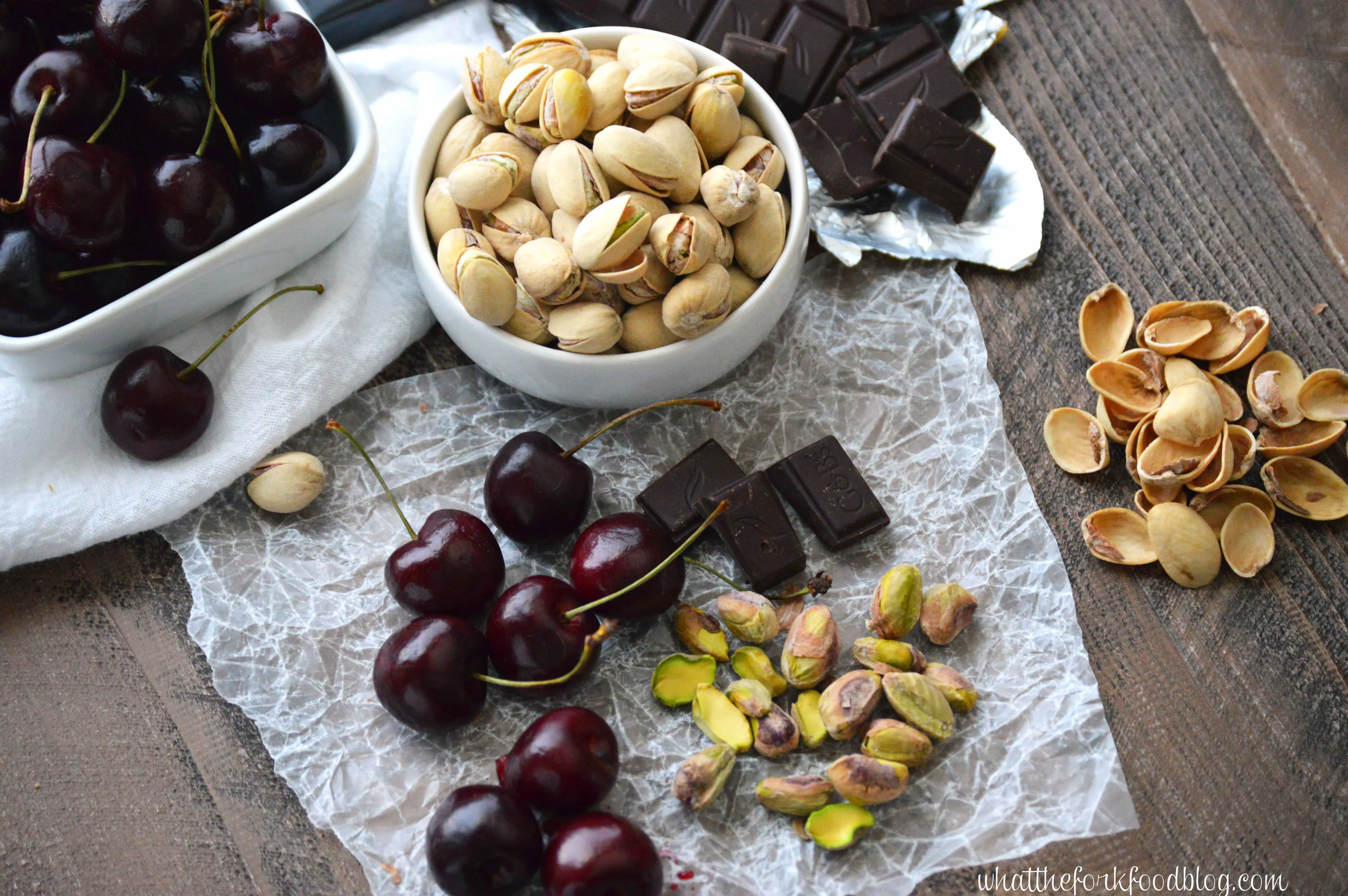 Pistachios with Dark Chocolate and Cherries
Fruit Salad for Two (with a Paleo simple syrup)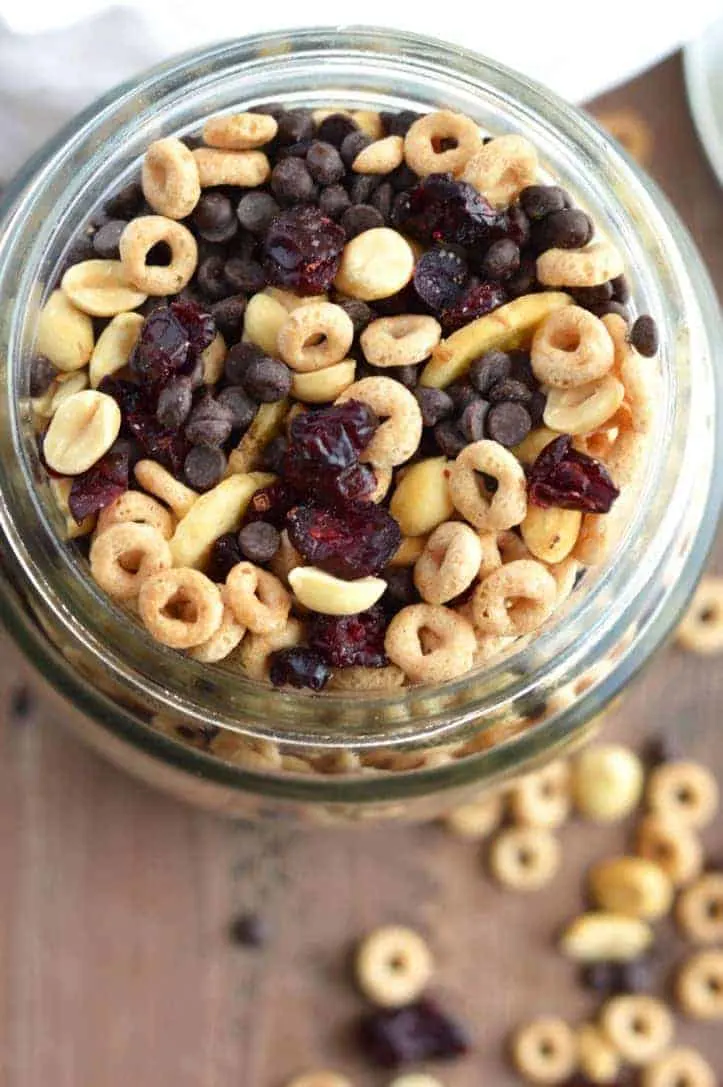 Snack ideas from my blogging friends:
Strawberry Fruit Leather – Baked by Rachel
Apple and Grape Cars – Crafty Morning
Apple Turtles – B-Inspired Mama
Cat in the Hat Snacks – A Mom's Take
Banana Sushi – Fit Foodie Finds (pictured below)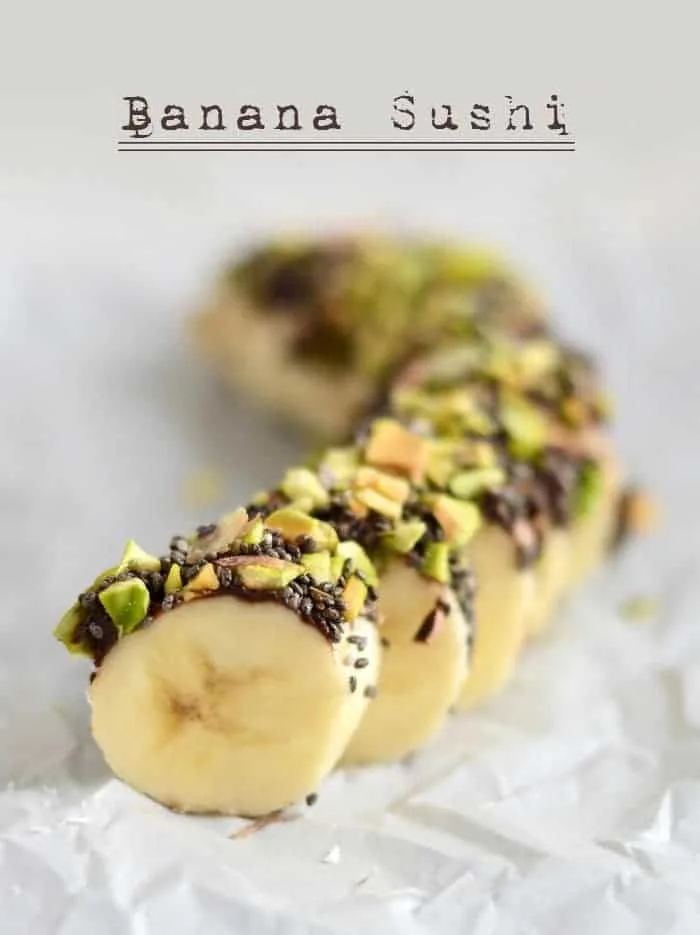 Two-Ingredient Banana Chocolate Chip Ice Cream Bites – The Baker Mama
Very Hungry Caterpillars – Little Food Junction
Baked Apple Chips – The Viet Vegan
Grape Sculptures – The Artful Parent
Cinnamon Caramel Apple Energy Balls – The Melrose Family
Silly Apple Bites – Fork & Beans (pictured below)
Healthy Peanut Butter Cups – The Healthy Family & Home
Clean Eating Banana Blueberry Cookies – Tasting Page
Healthy Gummy Fruit Snacks – Fork & Beans
Rainbow Fruit Skewers – Skinny Taste
Raw Chocolate Pudding – Oh She Glows
Berry Swirl Frozen Yogurt Bark – Celebrating Sweets (pictured below)
Edible Airplanes – Preschool Alphabet by Lindsy
Petal Pushers – Parents
No-Bake Granola Bars – Food Fanatic
Baked Banana Chips – Diethood
Tropical Orange Fruit Snacks – Allergy Free Alaska
Raw Salted Chocolate Snack Bars – Pinch of Yum (pictured below)
BE SURE TO FOLLOW ME ON INSTAGRAM AND HASHTAG #WHATTHEFORKFOODBLOG OR TAG @WHATTHEFORKFOODBLOG – I LOVE SEEING WHAT YOU MAKE!
IF YOU LOVE THIS roundup of healthy after-school snacks, BE SURE TO FOLLOW ME ON SOCIAL MEDIA SO YOU NEVER MISS A POST:

<< click here to pin this collection of healthy after-school snacks >>