Satisfy that sweet tooth with an easy, one-minute, fluffy Gluten Free Funfetti Mug Cake.
Gluten Free Funfetti Mug Cake
This Gluten Free Funfetti Mug Cake is seriously the best. It's so incredibly easy and really only requires 2 ingredients – with one of them being WATER.
AND it's cooked in the microwave. I'm going to go a little Ina here and say, "How easy is that?!". Preach it girl!
I've made a few mug cakes in the past when it's late and I want a sweet little snack but I don't want a lot of dishes, I don't want to have to turn on the oven, and I don't really want to work for my food. Like, who wants to do that?
That's where mug cakes come in and that's why we love them so much. They're easy, there's minimal clean up, and one minute in the microwave is like nothing as far as baking time goes.
If you're feeling a little skeptical about mug cakes, please try this out!
There are a ton of homemade mug cake recipes out there but I had some leftover cake mix in my cupboard from making my Cake Batter Fudge. After doing some research, it seems like the 3:2:1 ratio is the best way to go with cake mix mug cakes.
3 tablespoons cake mix : 2 tablespoons water : 1 minute in the microwave. ALL of those recipes were for regular cake mix. I was a little worried it wouldn't work with gluten free cake mix but IT DOES. **happy dance**
The cake actually comes out nice and fluffy! A fluffy little gluten free Funfetti mug cake just for moi.
I topped my mug cakes with a little whipped cream and of course, more sprinkles. There can never be enough sprinkles in my opinion. For some extra decadence, try drizzling it with a little hot fudge sauce – incredible!
You could also top these with some frosting and get that whole cake experience. I often have leftover frosting in my fridge but shockingly, not today.
If you're craving some chocolate, try this super easy Chocolate Mug Cake or stay on the sprinkle train with a Funfetti Protein Mug Cake! It's made with a simple 1:1 gluten free baking flour. I like Bob's Red Mill 1:1 Gluten Free Baking Flour for these types of recipes.
Also, anyone else usually have a fridge full of frosting? #foodbloggerproblems.
Enjoy!
---
be sure to follow me on Instagram and hashtag #whattheforkfoodblog or tag @whattheforkfoodblog – I love seeing what you make!
If you love this gluten free funfetti mug cake recipe, be sure to follow me on social media so you never miss a post:
---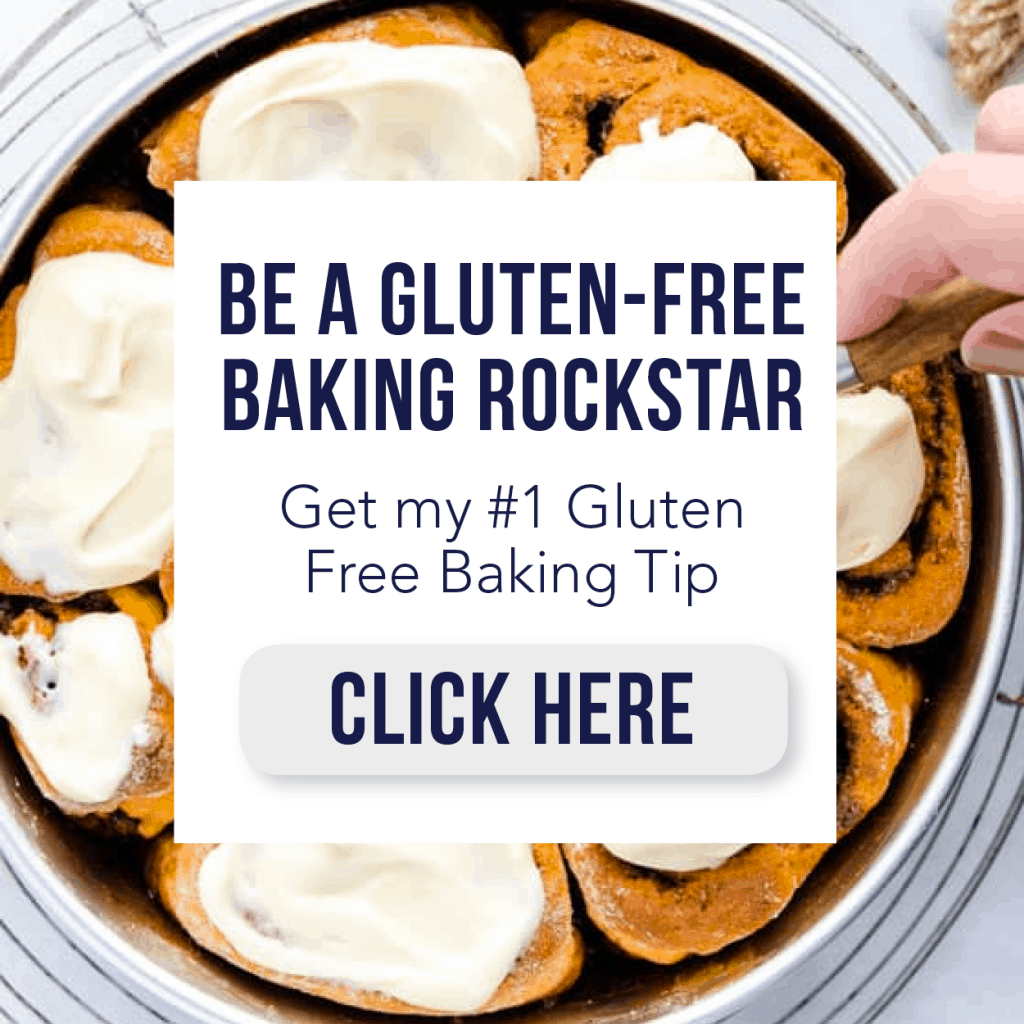 This Gluten Free Funfetti Mug Cake recipe can also be found on Food Fanatic, where I am a regular contributor.
1-Minute Gluten Free Funfetti Mug Cake
Additional Time:
1 minute
Satisfy that sweet tooth with an easy, one-minute, fluffy Gluten Free Funfetti Mug Cake.
Ingredients
3 tablespoons Gluten Free Funfetti Cake Mix
2 tablespoons Water
Gluten Free Sprinkles, For garnish
Whipped Cream, Or frosting, for garnish
Instructions
Spray a mug or ramekin with nonstick spray. Add the cake mix and water and stir to combine. Add additional sprinkles if desired.
Cook in the microwave on high power for 1 minute. Let cool slightly before serving as it will be VERY hot.
Top with whipped cream, frosting, and sprinkles as desired.
Notes
This recipe will work with any flavor gluten free cake mix.