These are the 15 most essential kitchen tools you need for baking. Plus, there's a bonus list of nice-to-have tools that will make the baking process a little easier!
This post contains affiliate links for products I use and love. As always, thank you for helping to support What The Fork Food Blog ♥
This list of basic kitchen tools will make your baking life a little bit easier. I've explained in detail what my favorite baking and cooking tools are, why I love them, and how they will help you.
Kitchen tools are meant to make your time in the kitchen easier, more enjoyable, and give you the baking results you crave. Delicious results!
Below the 15 essential baking tools, you'll find a list of other kitchen tools that I use and love but aren't necessarily essential, especially if you are just starting to get into baking.
Which baking tools would you not be able to live without? Let me know in the comments!
Happy baking, friends!
---
Essential Kitchen Tools for Baking
Photo Credit: www.amazon.com
You need at least one set of mixing bowls with varying sizes from small to large. I use these Pyrex glass bowls daily. I also like stainless steel bowls with non-slip silicone bottoms but glass bowls are the ones I almost always reach for first.
Photo Credit: www.amazon.com
These All-Clad Stainless Steel Measuring cups are sturdy and most importantly, accurate. Use these for measuring all your dry ingredients.
Photo Credit: www.amazon.com
Liquid measuring cups are essential for accurately measuring all your wet ingredients - water, milk, cream, oil, etc. Yes, you need a separate set of measuring cups for liquids. I prefer glass measuring cups over plastic and have several Pyrex measuring cups in varying sizes.
Photo Credit: www.amazon.com
I prefer the durability of stainless steel measuring spoons. Again, accuracy is the most important thing here. I don't recommend getting a pretty/decorative set of measuring spoons because they may not be quite accurate. These can be used for both dry and liquid ingredients.
Photo Credit: www.amazon.com
If you need to measure any of your ingredients by weight (grams, pounds, etc.), you'll need a kitchen scale. I recommend using a digital scale with a tare function. I like one with a larger flat surface so I can use any of my own bowls with it.
Photo Credit: www.amazon.com
Wooden spoons are my go-to spoons for mixing any type of batter and for cooking. They're just so reliable and last forever. I've had silicone spoons snap on me from over-use but that's never happened with wooden spoons.
Photo Credit: www.amazon.com
This is my favorite whisk. It fits comfortably in my hand and it's got a great balance between being sturdy and flexible. It comes in a smaller 9-inch size too and I recommend getting both. The best part is, water doesn't get trapped in the handle after washing it in the dishwasher 🙌🏼
Photo Credit: www.amazon.com
Parchment paper makes so many baking jobs easier. Line your cake pans, baking trays, loaf pans, and brownie/bar cookie pans with parchment paper for easy removal every time. Bleached or unbleached, that's your decision. They both work equally well.
Photo Credit: www.amazon.com
Nobody wants a flimsy spatula - it doesn't do anybody any good. These are handy in all sizes. I love big ones for scraping down my mixing bowls. I also highly recommend one or two Mini Supoons for small bowls, measuring cups, measuring spoons, and basically everything. I have three and I use them every single day.
Photo Credit: www.amazon.com
I prefer French style rolling pins. French Style Rolling Pins give me more control when working with dough and I find it easier to use than rolling pins with handles. This one is made in the USA.
Photo Credit: www.amazon.com
So basic you might not even think of it but it's definitely something you need. How else are you going to open up all those cans of pumpkin purée?!
Photo Credit: www.amazon.com
Use these for cookies, biscuits, scones, etc.
Photo Credit: www.amazon.com
This stainless steel rack is oven and dishwasher safe and it fits inside half-sheet pans. You get the most bang for your buck with a rack that can be used for multi-purposes.
Photo Credit: www.amazon.com
I have the OXO cookie scoops in every size and they are some of the most used tools in my kitchen. The Large Scoop especially, I seem to reach for it for everything. I use it to scoop dough for chocolate chip cookies, I use it to pour my gluten free pancake batter onto the griddle, I scoop waffle batter with it, and I use it to portion out my batter for muffins and cupcakes too!
Photo Credit: www.amazon.com
I don't use my stand mixer all the time but when I do, it's a lifesaver. Since I don't have a bread machine, I rely on the power of my KitchenAid Stand Mixer and the paddle beater to make gluten free dough for gluten free dinner rolls and gluten free cinnamon rolls. I can't even imagine having to do that by hand. Stand mixers are also great for making cookies and frosting.
---
Bonus Basic Kitchen Tools That Come in Handy
Microplane/Zester
If you bake with fresh citrus, a zester is worth getting. Often when a recipe calls for fresh citrus juice, it will call for the zest as well. My gluten free lemon bars and gluten free lemon poppy seed muffins are great examples of that. I use my standard Microplane for grating ginger, nutmeg, and fresh parmesan cheese too.
Mesh Strainer
This multi-purpose tool can be used for sifting dry ingredients like flour, cocoa powder, or powdered sugar. It can also be used for straining soups, stocks, and custards. I also use mine to dust baked goods with powdered sugar or cocoa powder before serving. I've been using the same OXO 8-inch Fine Mesh Strainer for 10 years now and it's as good as the day I got it. I highly recommend it.
Food Processor
While you can crush cookie crumbs, mix some pastry dough, or make a graham cracker crust without it, a food processor makes the job much easier. It'll do a better job at getting uniform crumbs and it'll cut your prep time considerably. I use a 7-Cup Food Processor and I find it to be the perfect size. Not too big, not too small.
Instant Read Thermometer
If you're making any kind of homemade candy, marshmallows, or old fashioned fudge, you'll need an Instant Read Thermometer because the sugar cooks to a very precise temperature. For candy, I would get one that hooks onto your pot or has a long probe. I also like having an instant read thermometer that I use for checking the temp of milk/water for yeast dough and for checking the internal temperature of meat.
Silicone Baking Mats
I love my Silpat Baking Mats for baking cookies, French macarons, roasting vegetables, and I even use them for roasting meat.
Pastry Brush
I prefer using a Silicone Basting/Pastry Brush because I can't stand when the natural or nylon bristles shed in the food. I've never had that issue with silicone brushes.
Offset Spatula
Offset spatulas are great for frosting cakes, bars, cupcakes, and brownies. They come in a few different sizes and I recommend getting an 8-inch offset spatula or slightly larger and a small offset spatula for different uses.
---
Want to know which baking pans you really need? Check out my list of essential baking pans for the scoop!
It's an in-depth look at the pans you need, which ones you might need, and which ones you can probably pass on.
---
Be sure to follow me on instagram and hashtag #whattheforkfoodblog or tag @whattheforkfoodblog – I love seeing what you make!
If you love this essential kitchen tools list, follow me on social media so you never miss a post:
---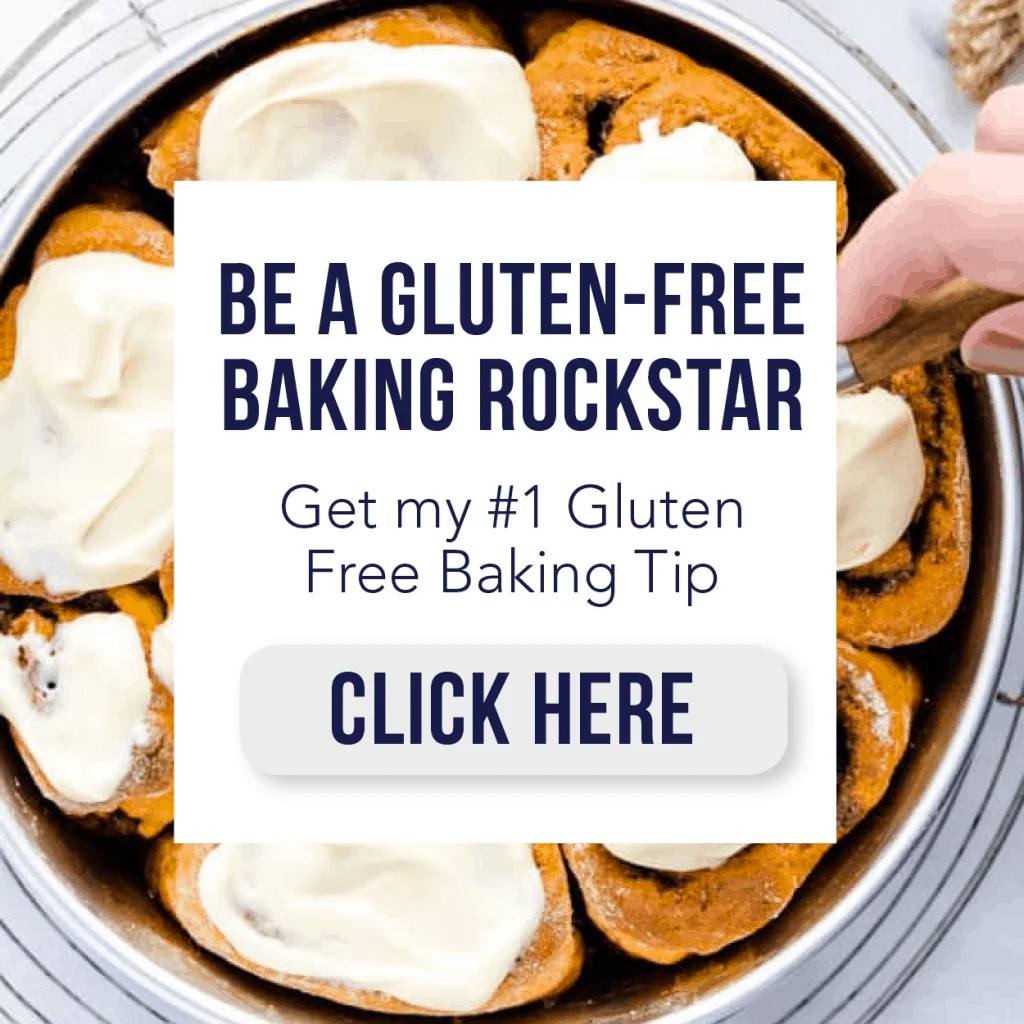 Did you find this post on Must Have Kitchen Tools helpful? Share this on Facebook or Pin It for later!