Your favorite holiday drink transformed into a delicious breakfast treat, Gluten Free Peppermint Mocha Donuts.

Peppermint Mocha Donuts
Peppermint Mocha is a familiar holiday flavor. Peppermint mocha lattes and coffees galore. They're practically spilling out of every coffee-house, Starbucks or Dunks (Dunkin Donuts) you pass. But I'm not complaining, it's such a fabulous flavor! I've been seeing so many recipes for peppermint mocha this and peppermint mocha that that I was starting to feel like I'm not being festive enough.
I've got some peppermint mocha coffee creamer, that's good enough, no? No! So I gave it a little thought, like 3 seconds, before knowing what I wanted to make. Gluten Free Peppermint Mocha Donuts. Coffee and donuts, match made in heaven.
So here's a little insight on my long, drawn out thought process. Thought process starts here –> I always put coffee in my chocolate cake, why not put it in my baked chocolate donuts? Speaking of coffee, where did I put mine… Ooo, I'll top it with some peppermint glaze and the peppermint pieces I bought but haven't used! <– End thought.
Yep, totally labored over that one. I did find my coffee, by the way. Next to the dog treats and playdoh in the dining room, naturally.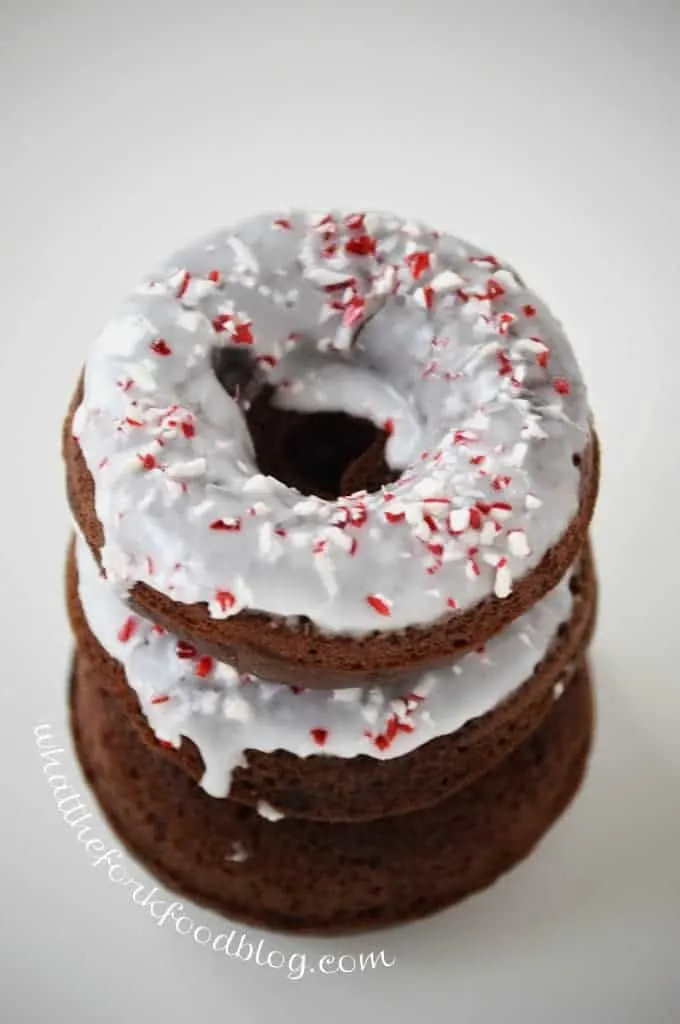 The chocolate pairs so well with the peppermint glaze. I go a little heavy on the peppermint extract because I really love peppermint. If you want it a little less strong, use 1/2 a teaspoon. Enjoy these gluten free peppermint mocha donuts!
Be sure to follow me on Instagram and hashtag #whattheforkfoodblog or tag @whattheforkfoodblog – I love seeing what you make!
If you love this peppermint mocha donuts recipe, be sure to follow me on social media so you never miss a post:
---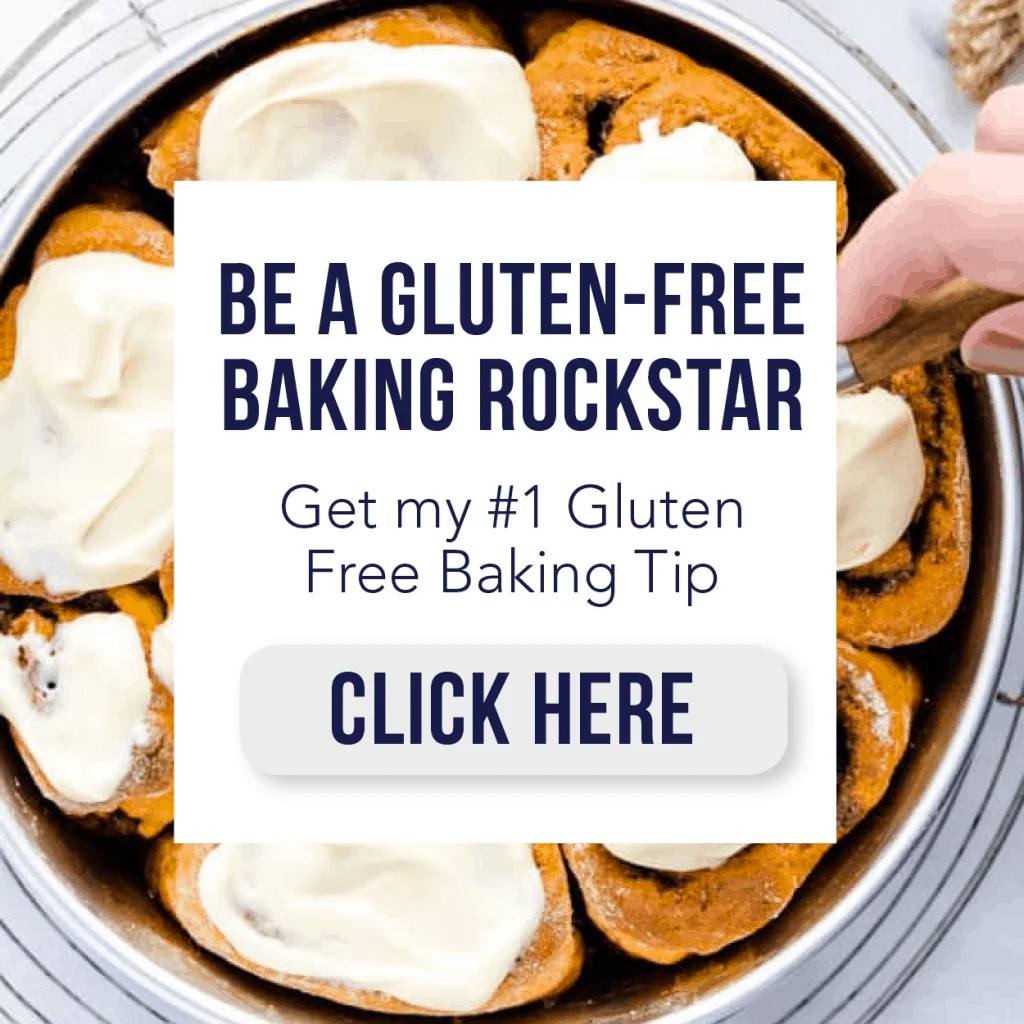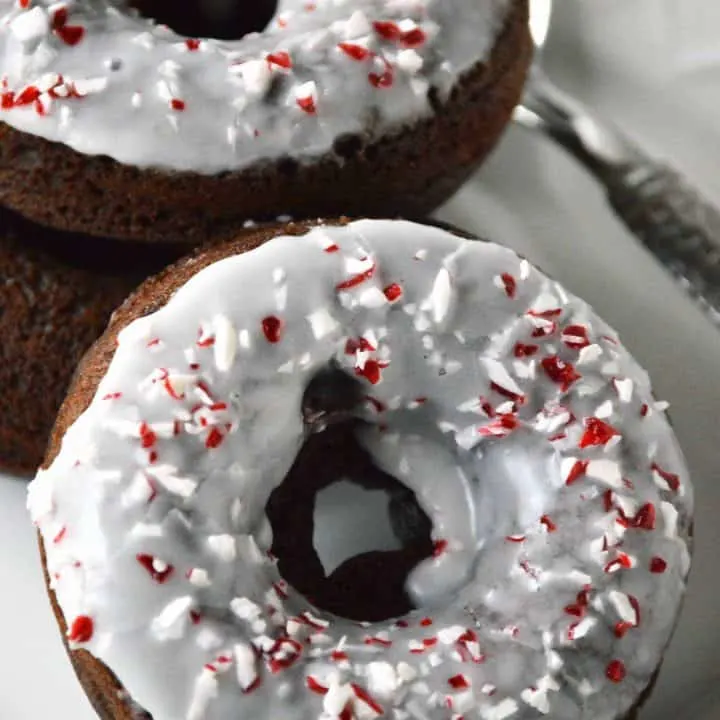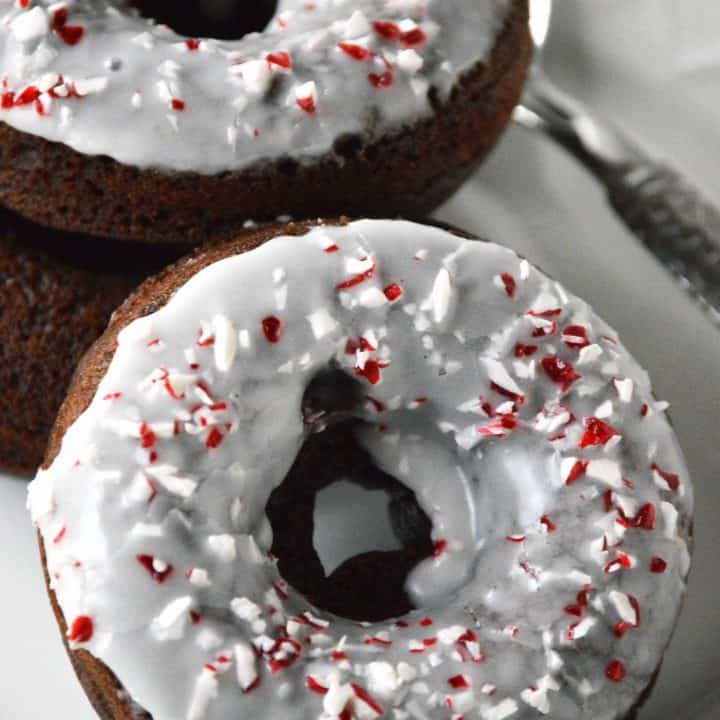 Peppermint Mocha Donuts
Your favorite holiday drink transformed into a delicious breakfast treat, Peppermint Mocha Donuts.
Ingredients
For the Donuts:
1 C gluten-free all-purpose flour
1/2 tsp xanthan gum
1/2 C granulated sugar
1/4 C cocoa powder
1/2 tsp baking powder
1/2 tsp baking soda
1/4 tsp fine sea salt
1/2 cup whole milk
2 tsp white vinegar
1/4 cup canola oil
1 tsp vanilla extract
1 egg, beaten
1/2 C brewed coffee
For the Peppermint Glaze:
2 C powdered sugar
2-3 Tbsp milk
1/2 - 1 tsp peppermint extract (depending on preference)
peppermint pieces (I used King Leo brand)
Instructions
Pre-heat oven to 375 degrees and spray donut pan with non-stick spray.
Combine milk and vinegar, set aside and let sit for 5 minutes.
In a large bowl, sift and mix together flour, xanthan gum, sugar, cocoa powder, baking powder, baking soda and salt.
In a separate bowl, whisk egg, oil, coffee and vanilla. Whisk in milk/vinegar mixture until combined.
Pour wet ingredients into the bowl of dry ingredients. Stir until just combined. Don't over mix!
Bake donuts for 8-10 minutes. The top of the donut will spring back when touched when done. Mine were done after 9 minutes.
Cool donuts on a wire rack.
To prepare the peppermint glaze, add powdered sugar, peppermint extract and milk in a bowl. Whisk to combine.
Dip cooled (can be slightly warm) donuts 1/3 of the way in the peppermint glaze. Top with peppermint pieces.
Some Other Donut Recipes You Might Enjoy: