This gluten free Pineapple Upside-Down Cake is moist and full of sweet pineapple flavor. It's a beautiful classic cake that's perfect for a crowd.
Have you ever had one of those months or weeks where everything just seems to go wrong at once? April has been that month for us. Here's a quick run-down of everything that has gone awry SO FAR: our water pump broke and had to be replaced, a toilet in one of our bathrooms broke and had to be replaced, my pacemaker went kaput and had to be replaced, our DirectTV satellite connection went out so we switched to cable, and our two-year-old refrigerator is having defrosting/fan issues which will have to get fixed.
I mean, really. Like, for real, really?! When it rains, it pours. My mom always used to say "If I had a duck it would drown." That pretty much sums up our kind of luck. Everything went at once. I'm pretty sure we just had a whole flock of ducks drown.
Last week I wrote a little bit about my pacemaker issues. Many of you emailed me, sent me messages and left me comments sending me well wishes, healing thoughts and prayers. Thank you SO MUCH for your kindness and kind words – I really appreciate it!
I had my surgery for my pacemaker replacement last Wednesday and it went really well. It was actually the best surgery I've had to date, if you can classify a surgery "the best". I actually got to go home the same day, which was a first for me. The hardest part has been the recovery. It's hard to let yourself heal when you've got two toddlers and a house and family to take care of.
Not to mention, I was so over having zero energy and the inability to do anything that I just want to jump back into everything and get caught up. But since I'm still healing, I definitely have limits and I'm constantly playing defense trying to keep two jumping, screaming, laughing, kicking, giggling, thrashing toddlers away from my incision. I feel like I need to be in a bubble.
I made this gluten free pineapple upside-down cake back in the winter when I was dreaming of spring, summer and warm weather. There's just something about pineapple that makes you feel like you're somewhere tropical. This cake has been on my to-do list for a long time and I'm finally getting around to sharing it.
Mainly because I haven't been in the kitchen in over two weeks. It's been weird not cooking and baking and I'm glad to get back into it. In the upcoming weeks I'll be sharing a healthy lasagna recipe and some awesome double chocolate chip muffins among other things. Enjoy!
be sure to follow me on instagram and hashtag #whattheforkfoodblog or tag @whattheforkfoodblog – i love seeing what you make!
if you love this recipe for gluten free pineapple upside-down cake be sure to follow me on social media so you never miss a post:
---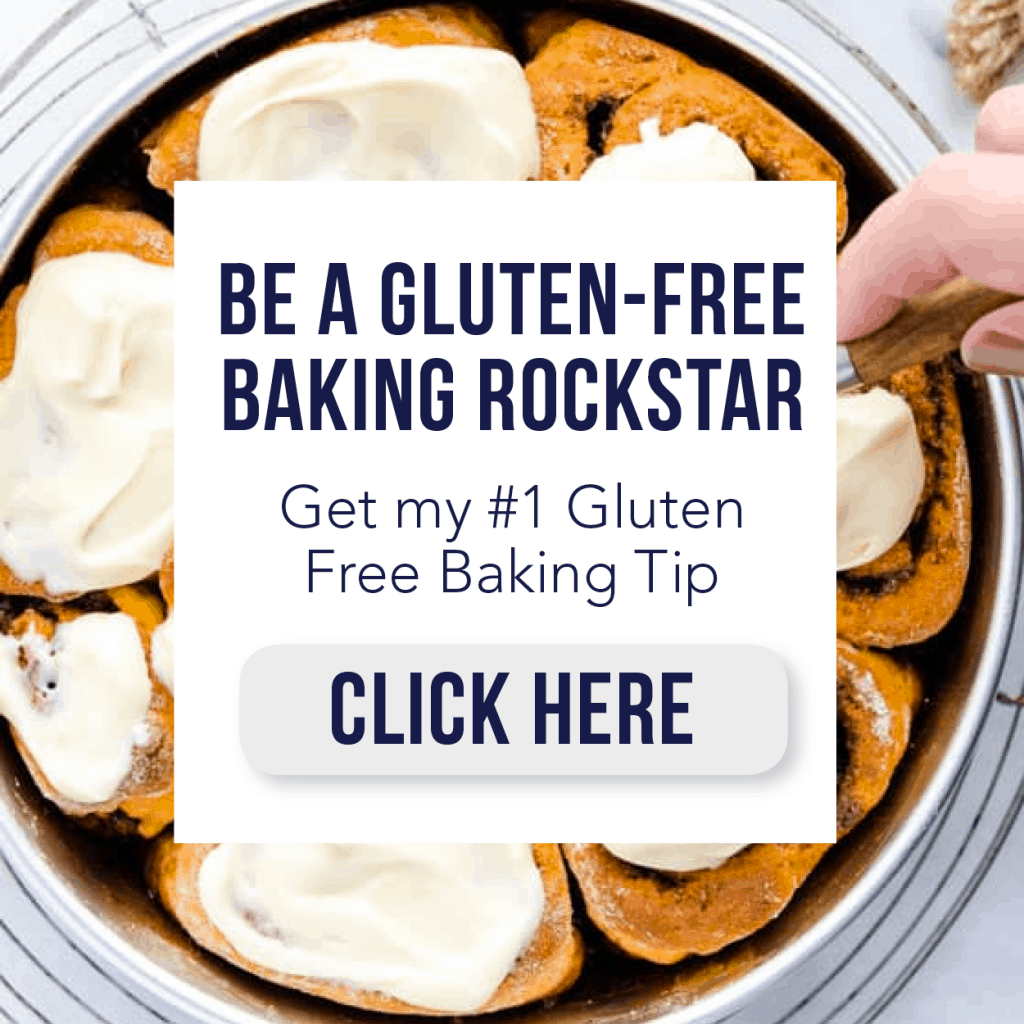 Gluten Free Pineapple Upside-Down Cake
Total Time:
1 hour
20 minutes
This gluten free Pineapple Upside-Down Cake is moist and full of sweet pineapple flavor. It's a beautiful classic cake that's perfect for a crowd.
Ingredients
1/4 C butter, melted
1/2 C light brown sugar, packed
7 slices canned pineapple, drained - SAVE THE JUICE FOR THE CAKE!
18-20 maraschino cherries
1 and 2/3 C gluten free all-purpose flour
1 tsp xanthan gum
1/2 tsp baking powder
1/4 tsp baking soda
1/2 tsp fine sea salt
1/2 C butter, melted
3/4 C light brown sugar, packed
1/4 C granulated sugar
1 egg, room temperature
1/4 C vanilla yogurt, room temperature
1/2 C milk, room temperature
1/4 C pineapple juice (reserved from the canned pineapple)
1 Tbsp pure vanilla extract
Instructions
Preheat oven to 350 degrees.
Add 1/4 cup melted butter to a 9 inch pie plate and spread the butter around the bottom of the pie plate. Sprinkle 1/2 cup brown sugar over the melted butter. Arrange the pineapple slices on the bottom of the pie plate and place the cherries in the open spaces between slices and inside the holes.
In a medium bowl, sift and whisk together the flour, xanthan gum, baking powder, baking soda and salt.
In a large bowl, whisk together 1/2 cup melted butter, 3/4 cup brown sugar and granulated sugar breaking up the clumps in the sugar. Whisk in the egg, yogurt, milk, pineapple juice and vanilla and mix well. Stir in the dry ingredients until fully incorporated.
Pour the batter over the pineapple slices and bake at 350 degrees for 45-65 minutes* or until a toothpick comes out clean. Cover the cake with aluminum foil if the cake starts to get too brown.
Cool cake in the pan for 15-20 minutes before inverting onto a cake plate. Serve warm or room temperature.
Notes
Recipe adapted from Sally's Baking Addiction .
*Cooking time may vary depending on oven temps and how much liquid comes off your pineapple and cherries. Try to dry the pineapple and cherries before adding to the pie plate to avoid excess moisture. My cake took a full 65 minutes to bake completely through.
Nutrition Information:
Amount Per Serving:
Calories:

0
Total Fat:

0g
Saturated Fat:

0g
Cholesterol:

0mg
Sodium:

0mg
Fiber:

0g
Sugar:

0g
Protein:

0g