This easy Slow Cooker Taco Chili makes a great weeknight meal. Just a little prep and you've got a flavorful, hot meal waiting for you at the end of the day.
Slow Cooker Taco Chili
Surprise, surprise – another slow cooker recipe for ya. Please don't be sick of them yet because I've only just begun! I have been using my slow cooker non-STOP lately but I just love the convenience. I love prepping and cooking in the morning when I have more time and energy to do it.
If you're anything like me, there are nights of the week when you just absolutely do not want to cook. You're tired, you're hungry, and you really just don't want to adult. Take out isn't really an option for us anymore because of Adam's gluten intolerance and Kelsey's lactose intolerance. There just aren't many places to eat around us that can accommodate both of their needs.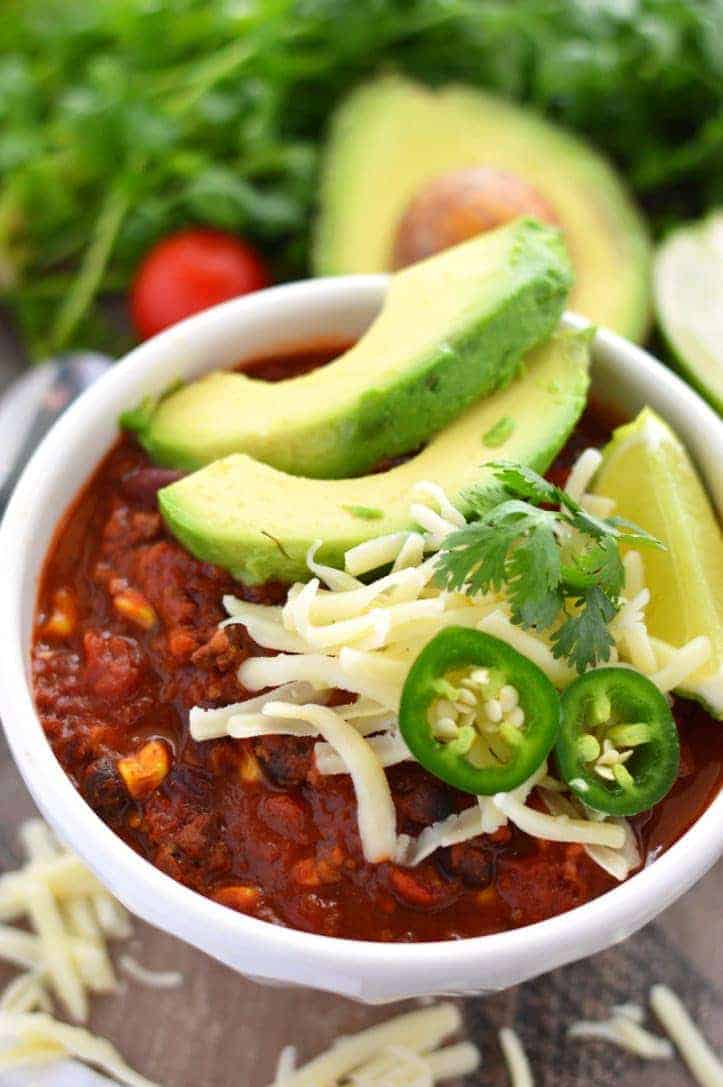 So cooking every.single.night. it is. Which, honestly, can feel like such a chore on those nights where you just don't give a fork. Enter slow cooker dinners to save the day!
I've been doing a lot of experimenting with different meals and I've been doing some freezer meal experimenting. This slow cooker taco chili is freezer friendly cooked and un-cooked.
If you want a freezer meal that you can just thaw and dump in the slow cooker in the morning, this one is it! Just brown and drain the ground beef and then add all of the other ingredients to a freezer bag and freeze until ready to use. Or you can cook it all and freeze leftovers for dinner round 2. Enjoy!
Be sure to watch the video for this below and feel free to give it a 5 star rating if you've made it and love it!
Other Slow Cooker Recipes You Might Enjoy:
Be sure to follow me on Instagram and hashtag #whattheforkfoodblog or tag @whattheforkfoodblog – I love seeing what you make!
If you love this slow cooker taco chili recipe, be sure to follow me on social media so you never miss a post:
---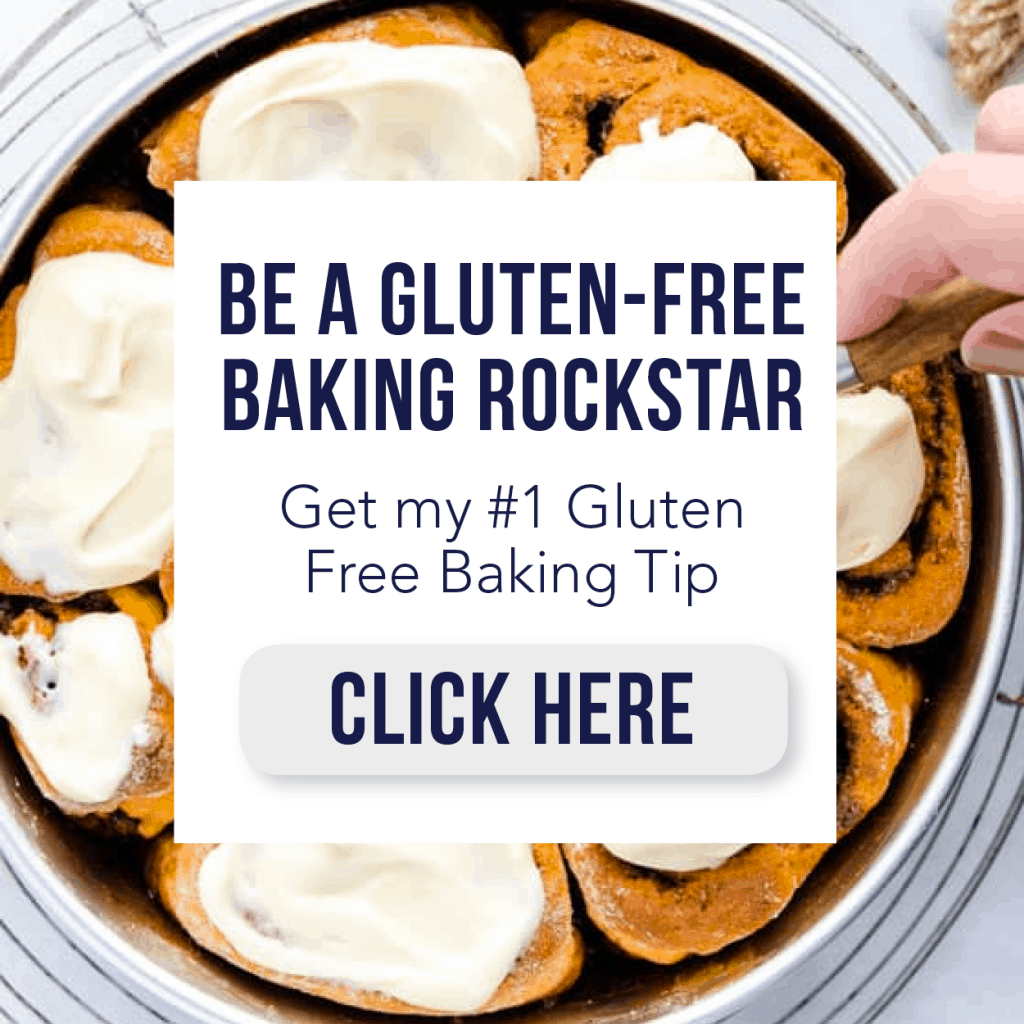 Slow Cooker Taco Chili
Total Time:
8 hours
10 minutes
This easy Slow Cooker Taco Chili makes a great weeknight meal. Just a little prep and you've got a flavorful, hot meal waiting for you at the end of the day.
Ingredients
1 lb. ground beef
1 packet taco seasoning, gluten free
1 can kidney beans, rinsed and drained
1 can black beans, rinsed and drained
1 28 oz can crushed tomatoes with onion, garlic, and oregano
1 can Rotel
1 C chicken broth, gluten free
1 1/2 C frozen corn
1 3/4 C tomatoes, chopped*
Lime wedges for garnish, optional
Shredded cheddar cheese for garnish, optional
Sliced jalapeno peppers for garnish, optional
Cilantro for garnish, optional
Diced tomatoes for garnish, optional
Instructions
Cook the ground beef in a medium slow cooker until no longer pink. Drain the fat and add the cooked beef to the slow cooker.
Add the taco seasoning, beans, crushed tomatoes, Rotel, chicken broth, corn, and tomatoes. Stir gently, cover and cook on low for 8 hours.
Serve with optional garnishes.
Notes
*I had fresh tomatoes and cherry tomatoes to use up so I used fresh in this recipe. I you don't have fresh tomatoes on hand, you can use a 14 oz can of diced tomatoes. This meal is very freezer friendly. You can add all of the ingredients (cook the ground beef first) to a gallon sized freezer bag and freeze. Thaw overnight before using and cook as directed. You can also freeze leftover cooked soup.
Recommended Products
As an Amazon Associate and member of other affiliate programs, I earn from qualifying purchases.