Get ready to bake the October Gluten Free Baking Challenge recipe! This month, we're baking with pumpkin and making a popular, seasonal favorite gluten free dessert!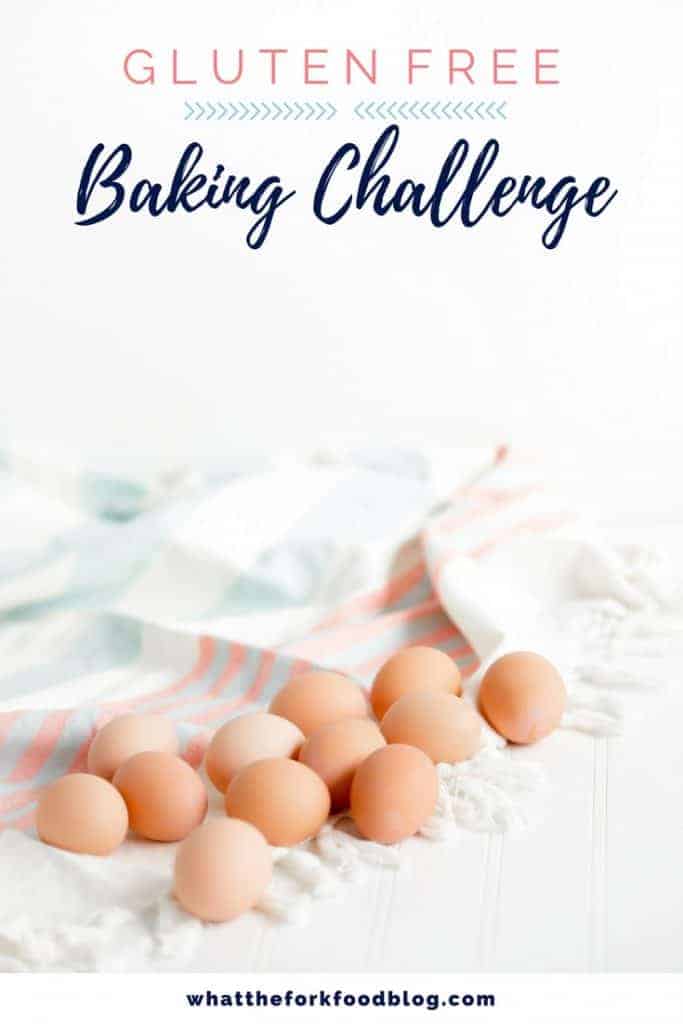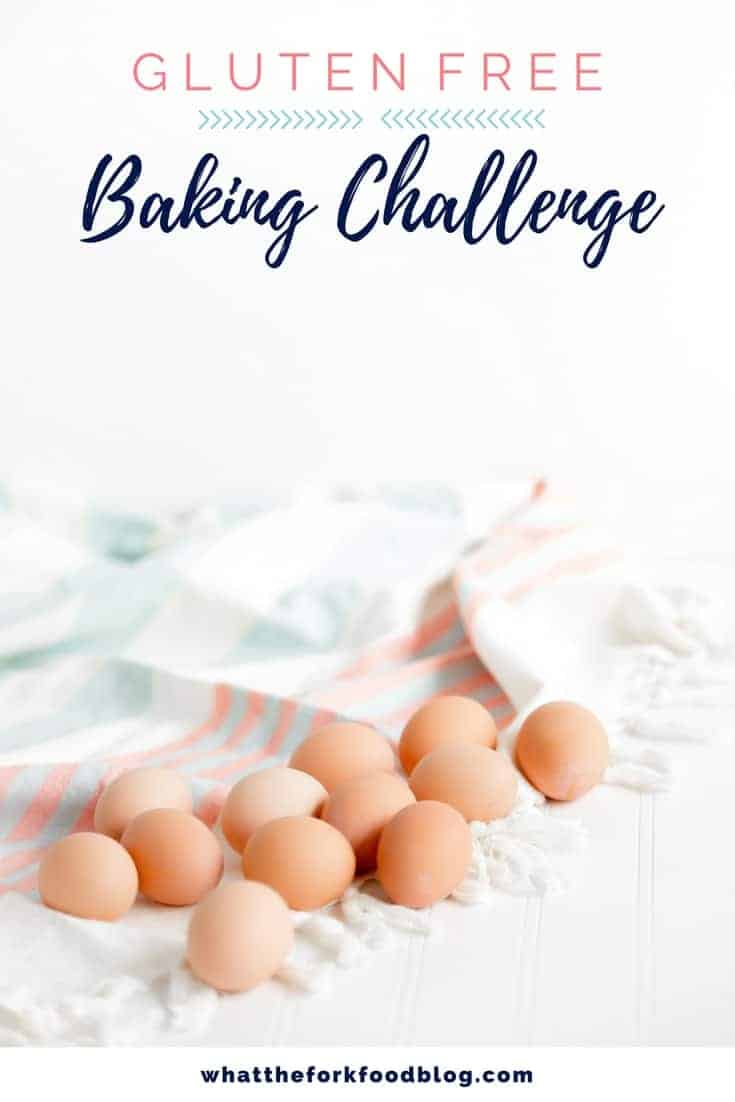 You guys! I can't believe it's October already! Wasn't I just spending my days at the beach with my kids?!?
We started back with the September Gluten Free Baking Challenge after taking the summer off. You guys made some amazing Gluten Free Apple Pie Bars!
Since it's October, that means we're on to a new gluten free baking challenge recipe. And since it's October, we're obviously going to be baking with pumpkin 🎃
---
The October Gluten Free Baking Challenge Recipe is ….
Gluten Free Pumpkin Cake!
The Gluten Free Baking Club voted on the October recipe again. It was a choice between Gluten Free Pumpkin Muffins, Gluten Free Pumpkin Banana Bread, Gluten Free Pumpkin Chocolate Chip Cookies, and this Gluten Free Pumpkin Cake. Secretly, I'm glad the cake won because I'm always looking for an excuse to make cake!
And don't worry, if you don't want to make an entire cake, you can make the alternate recipe this month: Mini Pumpkin Layer Cake.
I'm really excited for you guys to start baking this cake, it's one of my favorite fall desserts!
---
Tips for Making this Gluten Free Pumpkin Cake Recipe
Don't grease your baking dish. I know, crazy right?? This cake recipe has enough oil in it so it'll keep your cake from sticking.
Don't use pumpkin pie filling – you want pumpkin purée. I've used Libby's and various canned organic pumpkin purée, all work great!
Add more spice if you prefer a stronger spiced cake. I keep the spices on the simpler side for this cake for a more pronounced pumpkin taste. If you're looking for more of a pumpkin spice cake, add a teaspoon of pumpkin pie spice (or more to taste).
---
Can I use a Different Frosting Recipe?
You can! If you're not a fan of cream cheese frosting, you can use Vanilla Buttercream Frosting.
---
Can I use Fresh Pumpkin instead of Canned Pumpkin?
You could try, but I highly recommend using canned pumpkin when you're baking. The water content with fresh pumpkin is much higher and the texture is slightly different.
---
Can I Make this as a Dairy Free Pumpkin Cake?
Yes! The cake itself is naturally dairy free. I've included how to make the cream cheese frosting dairy free in the recipe notes.
---
Where To Share Your Photos
Share your photos to one or more, mentioned below. Only one is required as an entry for the giveaway so don't feel like you need to share everywhere!
Instagram – Share your photo of the Gluten Free Baking Challenge recipe to your public Instagram account. (If it's a private account, I won't be able to see it.)

To qualify, you must use the #gfbakingchallenge and tag @whattheforkfoodblog
Then, you must enter the link to your Instagram post in the giveaway form below.

Facebook Group – If you're a member of the Gluten Free Baking Club Facebook group, you can post your image there.

To qualify for the prize, include the #gfbakingchallenge in your post!
Once your post is approved, grab the link and to the post and enter it into the giveaway form below.

Facebook Page – Share your photo to my What The Fork Food Blog Facebook page with the official baking challenge hashtag, #gfbakingchallenge then enter the link to your post into the giveaway form below the recipe.
---
The October Gluten Free Baking Challenge Prize
This month's gluten free baking challenge prize is a $50 Amazon eGift Card. Please note, your chance of winning the challenge prize has nothing to do with photo quality. Winner will be randomly drawn from the giveaway form. There will be additional entries to increase your chances of winning.
To be eligible for the prize, you must use the entry form to enter. The giveaway form is located at the end of this post directly after the recipe. All winning entries will be verified and winners will be contacted by email.
---
Be sure to follow me on Instagram and hashtag #whattheforkfoodblog or tag @whattheforkfoodblog – I love seeing what you make!
If you love gluten free baking recipes, be sure to follow me on social media so you never miss a post:
---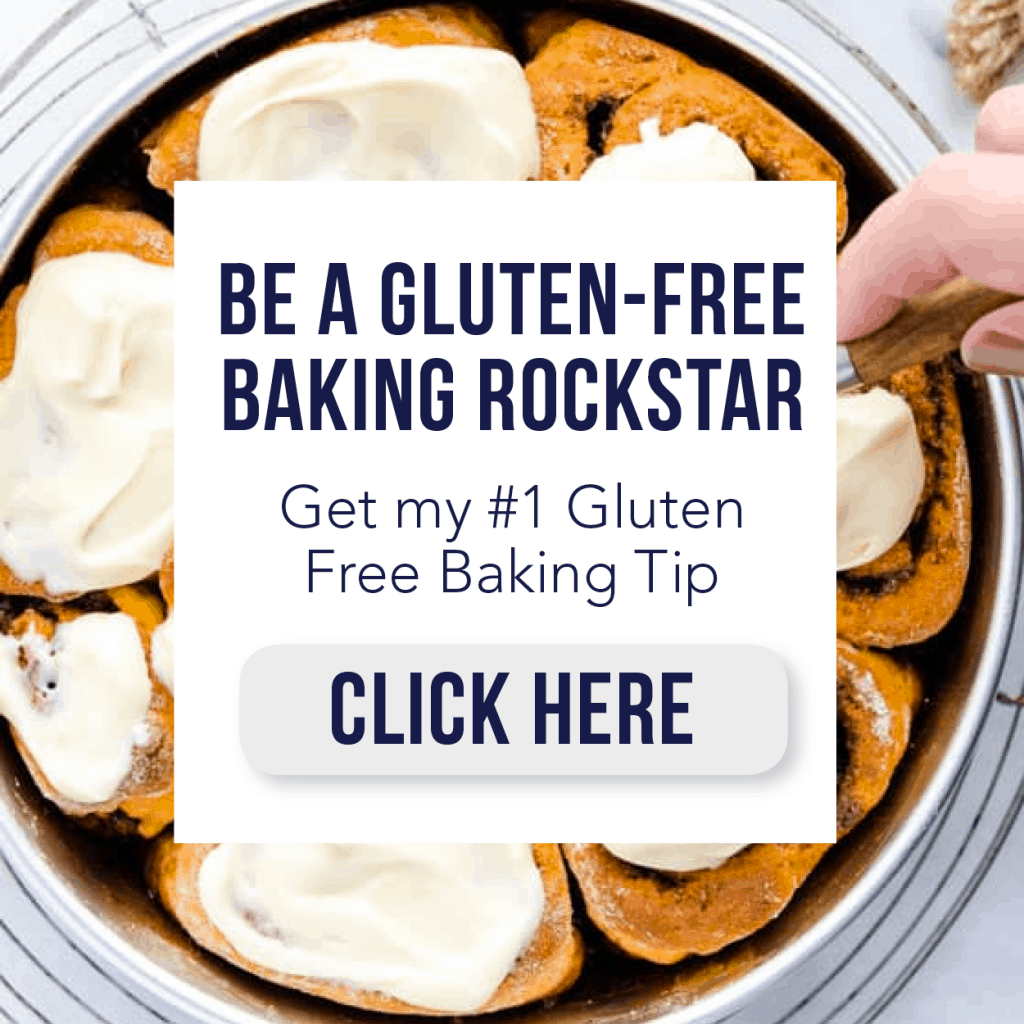 Pumpkin Cake
This gluten free pumpkin cake is super moist and surprising light. It's the perfect fall-inspired dessert and sure to be a crowd-pleaser.
Ingredients
For the Cake
4 large eggs
1 15-oz can pumpkin puree (NOT pumpkin pie filling)
1 1/3 cups granulated sugar
1 cup avocado oil (can sub canola or vegetable oil)
1 teaspoon pure vanilla extract
1 teaspoon xanthan gum (omit if using regular all-purpose flour)
2 teaspoons baking powder
1 teaspoon baking soda
1 teaspoon fine sea salt
1 teaspoon ground cinnamon
1/4 teaspoon ground nutmeg
For the Frosting
3 oz cream cheese, softened
4 Tablespoons butter, softened
1 teaspoon pure vanilla extract
2 cups powdered sugar
Instructions
Pre-heat oven to 350 degrees.
In a large bowl, whisk together eggs, pumpkin, sugar, oil and 1 teaspoon vanilla extract until combined.
In a medium bowl, sift together flour, xanthan gum (if using), baking powder, baking soda, salt, cinnamon, and nutmeg and mix together.
Add dry ingredients to the wet ingredients and stir to combine. Pour batter into an UNGREASED 9x13 pan and bake at 350 degrees for 30-35 minutes or until a tester comes out clean and the cake springs back when poked.
Cool completely.
To make the frosting, beat together cream cheese, butter and vanilla until smooth. Add in powdered sugar and beat until smooth. Spread frosting evenly over the top of the cake and decorate with gluten free sprinkles (optional).
Notes
If you want a thicker layer of frosting or enough to pipe onto individual pieces like in the pictures, double the frosting recipe.
I've tested this recipe with my Nightshade Free Gluten Free Flour Mix, my White Rice Gluten Free Flour Blend, and my Gluten Free All-Purpose Flour Mix with great results.
For dairy free frosting, use dairy-free cream cheese and 2 tablespoons shortening + 2 tablespoons vegan butter.
Feel free to add a teaspoon (or more to taste) of pumpkin pie spice if you're looking for a stronger spice flavor. I choose to keep the spices on the simpler side for a more pronounced pumpkin flavor.
Recommended Products
As an Amazon Associate and member of other affiliate programs, I earn from qualifying purchases.
Nutrition Information:
Yield:

24
Serving Size:

1
Amount Per Serving:
Calories:

227
Total Fat:

13g
Cholesterol:

40mg
Sodium:

221mg
Carbohydrates:

26g
Fiber:

1g
Sugar:

21g
Protein:

2g
Nutrition Facts are estimated. Please consult a doctor if you have special dietary needs.
October 2019 Gluten Free Baking Challenge