These gluten free pumpkin muffins are the perfect fall breakfast but you can enjoy them any time of the year! They're warm, full of pumpkin and pumpkin spice; they're totally addicting!
Pumpkin, pumpkin, pumpkin. I'm obsessed. I've already made two loaves of Pumpkin Chocolate Chip Bread, Pumpkin Oatmeal Smoothies, and several batches of these gluten free pumpkin muffins. Erin from Texanerin Baking made these mouth-watering Paleo Pumpkin Muffins that I also need to try!
I used to have this rule where I wouldn't eat or make anything pumpkin before October 1st. Weird, I know. But I just felt it was unfair to all the apples out there. Even weirder, I know.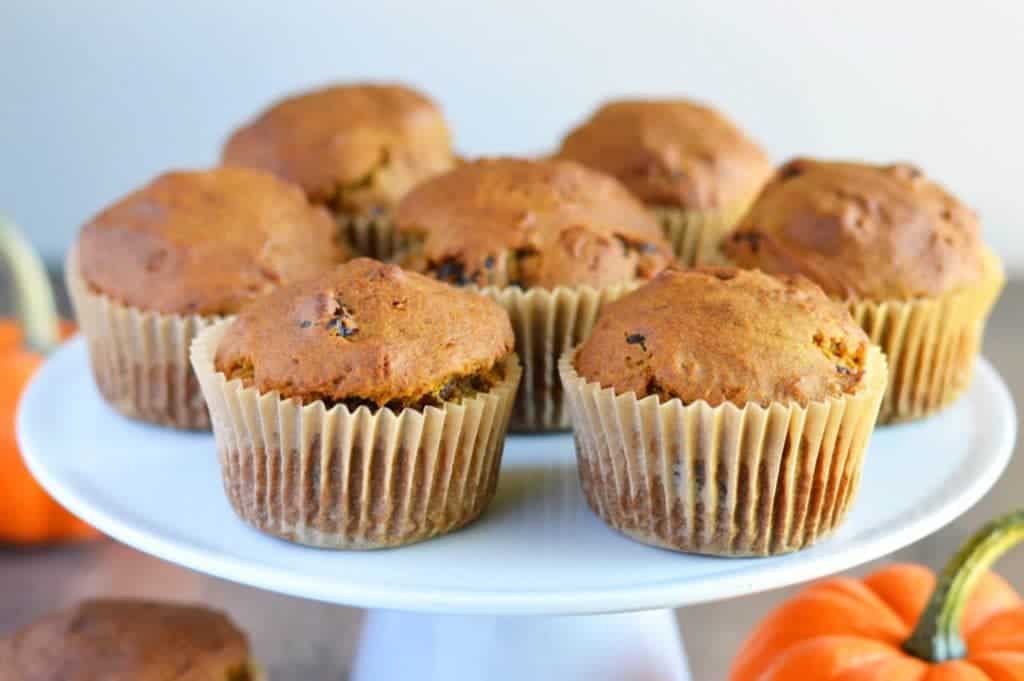 That rule flew out the window when I had a Pumpkin Spice Latte as soon as I could. Oops. Since then, I've been all about the pumpkin. I've given the apples some love too. I did make a big batch of slow cooker apple butter. So there.
Not only did I break my ridiculous no-pumpkin rule, I broke it big-time. I've pretty much had pumpkin in some way, shape, or form every day since that PSL. I'm not sure why I even had that rule to begin with. I love pumpkin (clearly) so why not have it? Just not before September this time 😉
These gluten free pumpkin muffins were worth breaking the rules for. I mean, come on! That color! Those raisins! All the pumpkin spice! They're the epitome of pumpkin flavor in one delicious muffin.
If you're not a fan of raisins, you could always do chocolate chips instead. Or even chocolate covered raisins. Hey now…
The great thing about pumpkin is that it really makes your baked goods so moist without having to add a ton of liquid. It's also readily available year round. So if you want to bust out the pumpkin muffins in April, you can. I just won't be joining you unless it was for these muffins. Then I just might have to go and break some more rules. If you're feeling like some pumpkin pancakes instead of muffins, try these Gluten-Free Pumpkin Pancakes by Chrystal at Gluten-Free Palate. So much pumpkin temptation…the struggle is real, my friends. The struggle is real.
You can also see the full gluten free pumpkin muffins recipe on Food Fanatic. Enjoy!
Be sure to follow me on Instagram and hashtag #whattheforkfoodblog or tag @whattheforkfoodblog – I love seeing what you make!
If you love this gluten free pumpkin muffins recipe, be sure to follow me on social media so you never miss a post:
---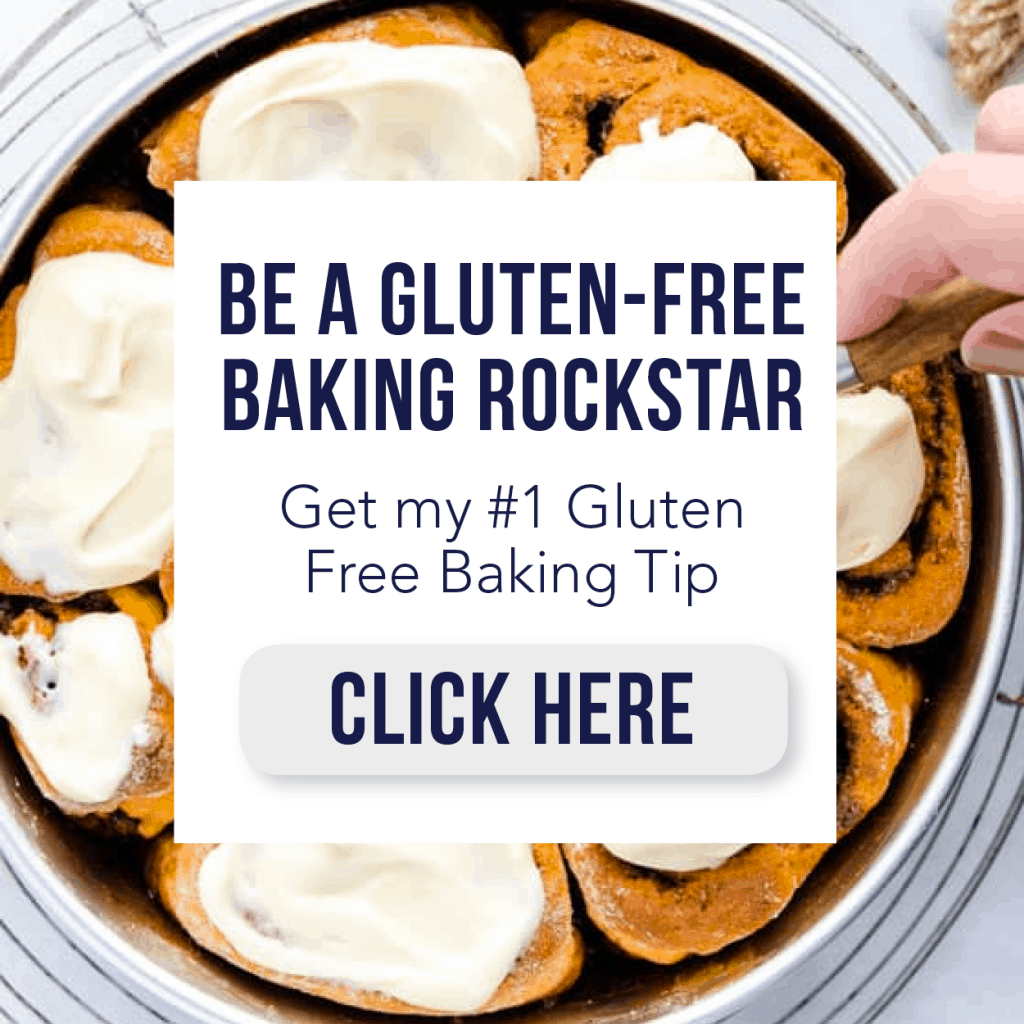 Other Recipes You Might Enjoy:
And my favorite all time pumpkin recipe: Pumpkin Chocolate Chip Bread