Raspberry sauce is such a versatile recipe to have on hand. Used in desserts such as cheesecakes or pastries, you will make this raspberry sauce again and again.
This post contains affiliate links for products and ingredients I use and love. You can read my full disclosure here. Thank you for supporting What The Fork Food Blog so I can continue to provide you with free gluten free recipes ♥
Raspberry Sauce Recipe
Served warm over ice cream or on top of pancakes for an unexpected tartness is simply divine.
Luscious, smooth, bursting with berry flavor – this raspberry sauce recipe is a keeper!
Grocery and Pantry Items Needed
Raspberries – I prefer fresh but if you can't find them, frozen works too.
Water
Lemon Juice, fresh squeezed is always best!
Cornstarch
Granulated Sugar
That's it! Just 5 simple ingredients make up this raspberry sauce recipe.
Using frozen raspberries works too. I do suggest to keep them frozen right before cooking instead of bringing them to room temperature.
Bottled lemon juice works, but I personally like to use fresh when possible. If bottled is all you have, you can definitely use it. I like to add a little lemon juice to keep the taste of the raspberry sauce tasting fresh.
As an Amazon Associate I earn from qualifying purchases.
---
Equipment Needed to Make Raspberry Sauce
Small bowl
Whisk or fork
Small saucepan
Measuring cups and spoons
Spoon
Rubber Spatula
Fine mesh strainer
Medium-sized bowl
Plastic wrap or airtight container
You absolutely HAVE to use a fine mesh strainer for this recipe. We use this because the raspberry seeds are very small, and if a regular strainer is used, they may come through and we need a smooth, seedless sauce.
Alternatively, if you do not mind the seeds, you can skip that part.
---
How to Make Raspberry Sauce
Take out a small bowl and add half of the water, the lemon juice, and the cornstarch. With a fork or a whisk, mix until totally combined. Set aside.
In a small saucepan, add the fresh or frozen raspberries straight to the pan. Add in the remaining 1 teaspoon of water and the granulated sugar. Place on the stovetop over medium-low heat. Stir constantly and try to smush the raspberries with the back of a spoon until they are all broken up.
Once the raspberry and water mixture comes to a simmer, we are going to add the cornstarch slurry. I also give the cornstarch mixture another good mix right before adding it in, because it tends to separate a little. The water and lemon juice will rise to the top and the cornstarch will sink to the bottom of the bowl. Stream in the slurry while whisking constantly.
Let simmer, stirring constantly for an additional 3 minutes, until thickened.
Place a fine mesh strainer over a medium-sized bowl. Pour the raspberry sauce into the strainer. With the back of a spoon, press down on the raspberry sauce. The liquid will separate from the seeds. Keep pressing until all that remains in the strainer are the raspberry seeds, this may take a few minutes. Apply force if necessary. Make sure to scrape the bottom of the strainer with a clean spoon as a lot of the sauce will collect there.
Once all the sauce is in the bowl, let it cool down completely. Apply plastic wrap, transfer to an airtight container, or use straight away however you wish!
---
Tips for Making Raspberry Sauce
There are a few steps to really focus on while making raspberry sauce.
The first one is to keep the mixture moving while in the pan. Not stirring the mixture may result in it burning on the bottom. There is sugar in it, and it burns very easily.
Make sure to crush the berries up as much as possible, this helps to release their liquid and thicken the sauce properly.
The most critical step is the straining process. You have to have a fine-mesh strainer, and you must apply force while straining. Otherwise, you will not end up with as much smooth sauce as this recipe makes.
---
Variations and Additions
This recipe is for a smooth raspberry sauce. If you don't mind the seeds, don't strain it!
Feel free to add a ½ teaspoon of your favorite extract to the sauce. Right before straining and when the sauce is off heat, add in the extract flavor of your choice.
Vanilla, Almond, Lemon extracts would all work beautifully for an unexpected additional flavor!
---
How do you thicken raspberry sauce?
There are different ways to thicken raspberry sauce but I prefer cornstarch. It thickens instantly when simmered and it also clear, making your sauce as vibrant as it can be!
Using cornstarch makes this a naturally gluten-free recipe.
---
What can you do with leftover raspberries?
Whenever I have leftover raspberries, I make this raspberry sauce. It is so simple and delicious and you can use it on everything from pancakes to ice cream and scones, you can't go wrong!
---
What to serve with homemade raspberry sauce:
Cheesecake – Raspberry sauce for cheesecake is phenomenal! Try it on top of my popular No-Bake Cheesecake.
Ice Cream – Serve this over vanilla ice cream in the summer and garnish with additional fresh raspberries and a sprig of mint.
Breakfast – drizzle this sauce over gluten-free pancakes, gluten-free waffles, or even scones!
---
How to Store Raspberry Sauce
Store this cooled sauce in an airtight container in the fridge and use within 10 days. Alternatively you can also freeze it by placing it in a freezer-safe container. Thaw and use within 3 months.
This raspberry sauce truly is special and I hope you try it out in your own kitchen. If you do try this recipe please let us know in the comments below how it came out and how you used it.
---
Be sure to follow me on Instagram and hashtag #whattheforkfoodblog or tag @whattheforkfoodblog – I love seeing what you make!
If you love this homemade Raspberry Sauce recipe, be sure to follow me on social media so you never miss a post:
---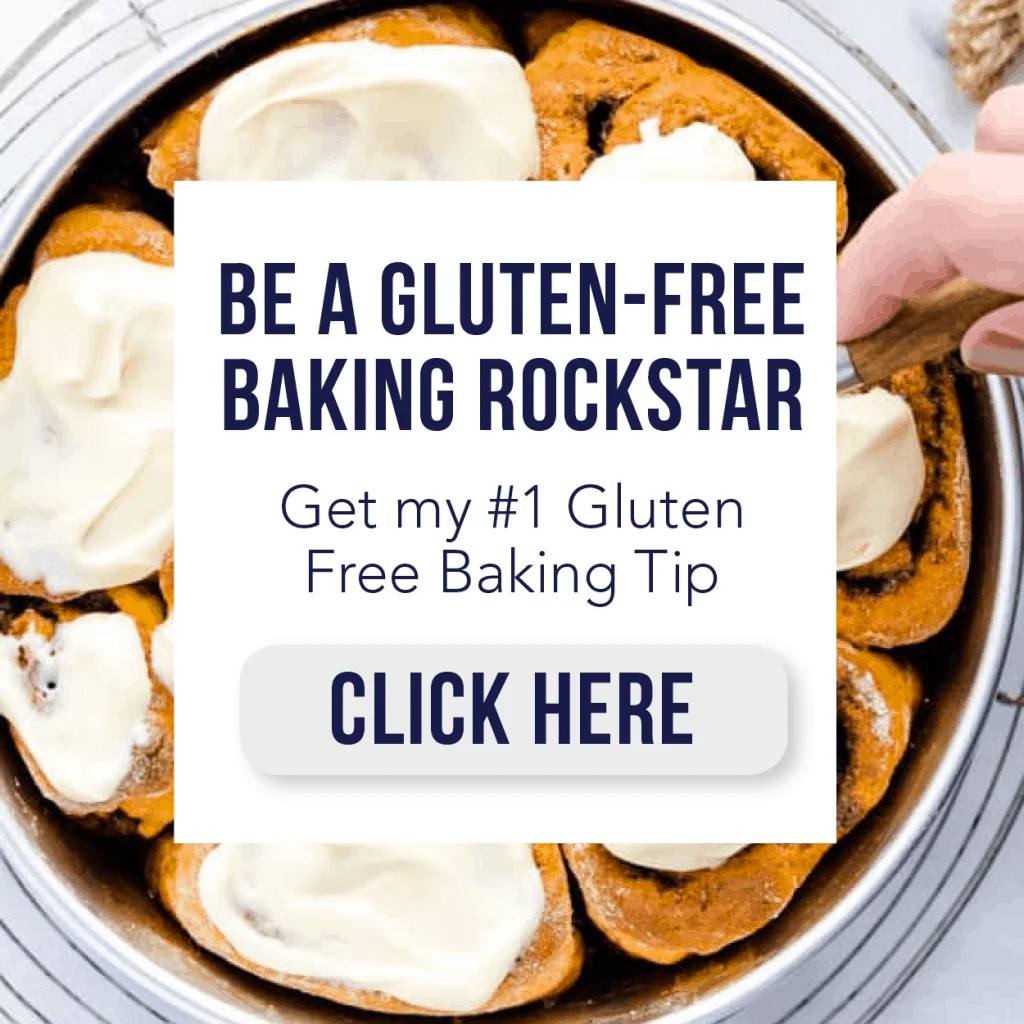 ---
Simple Raspberry Sauce Recipe
Raspberry sauce is such a versatile recipe to have on hand. Use in desserts such as cheesecakes, pastries, or a topping for ice cream, you will make this raspberry sauce again and again.
Print
Rate
Pin
Ingredients
2

teaspoons

water

divided

1 ¼

teaspoons

cornstarch

1

teaspoon

lemon juice

fresh squeezed

1 ½

cups

fresh raspberries

2

Tablespoons

granulated sugar
Instructions
In a small bowl, add 1 teaspoon of water, the cornstarch, and the lemon juice, stir until smooth.

In a small saucepan, add the raspberries, the remaining water, and the sugar. Place on the stovetop over medium-low heat, stir to combine. Crush the raspberries with the back of a spoon until broken up. When the mixture comes to a simmer, add the cornstarch mixture. Simmer for 3 minutes, stirring constantly.

Strain the mixture with a fine-mesh strainer over a medium-sized bowl. Press down, the sauce will separate from the raspberry seeds. Keep pressing the mixture through the strainer until only the seeds remain, scrape off any leftover sauce from the bottom of the strainer with a clean spoon.

Cool and cover with plastic wrap, store in an airtight container in the fridge until ready to use or use immediately. Use within 10 days.
Notes
This is a small batch raspberry sauce perfect for an addition to other desserts. It can very easily be doubled or tripled per your needs.
Nutrition Information
Disclaimers
As an Amazon Associate and member of other affiliate programs, I earn from qualifying purchases.
Nutrition Facts are estimated and aren't always accurate. Please consult a doctor or nutritionist if you have special dietary needs.
Did you make this recipe? Leave a star rating and let me know in the comments! You can also leave a photo/comment on this pin for others to see.