Baked apple cider donuts with a cinnamon sugar-coating. You can enjoy these with your coffee or with a cup of warm apple cider. It's the perfect fall breakfast.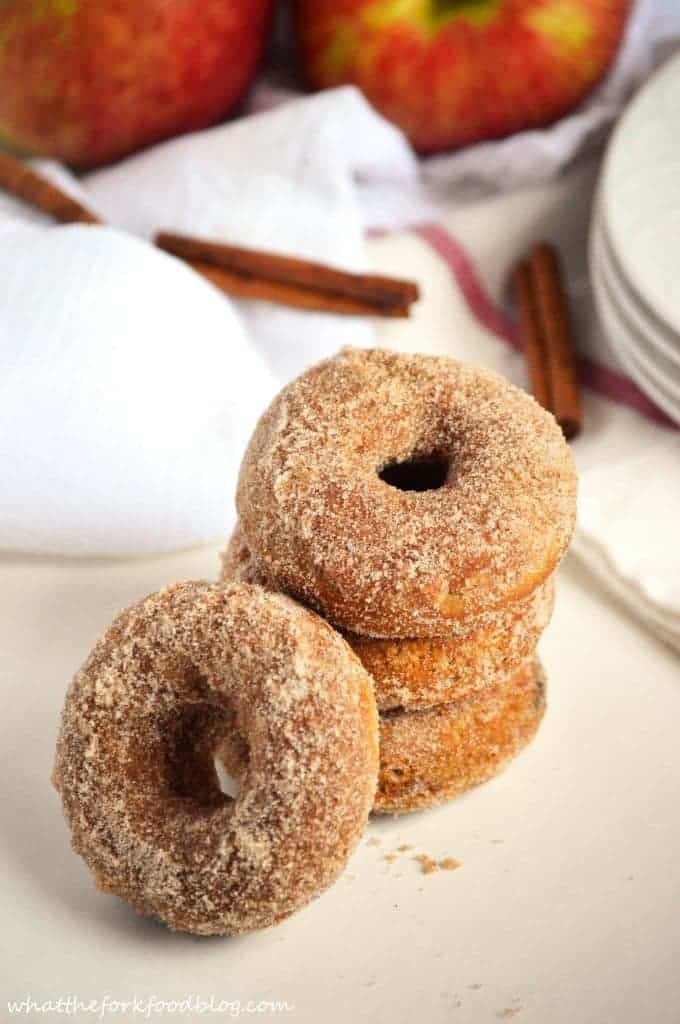 Gluten Free Apple Cider Donuts
I know I just posted a donut recipe last week. But DONUTS. Fall just seems like the perfect time of year to eat a donut. Especially gluten free apple cider donuts. They're absolutely a must-have fall-food.
Adam and I used to get them from our favorite orchard when we would go apple picking. They were fried, not baked and they were fabulous. So good. But now that Adam doesn't eat gluten, we haven't had any apple cider donuts in a long time. We missed them.
But we will not be missing out any longer! These apple cider donuts are baked and they're gluten-free. You're welcome, Adam! And since September is my apple month, I wanted to make sure I got another apple recipe in before my pumpkin season starts in a few days. Can you believe it's almost October?! What the what?
Get yourself some fresh apple cider, make these fab gluten free apple cider donuts and enjoy!
Be sure to follow me on Instagram and hashtag #whattheforkfoodblog or tag @whattheforkfoodblog – I love seeing what you make!
If you love this apple cider donuts recipe, be sure to follow me on social media so you never miss a post:
---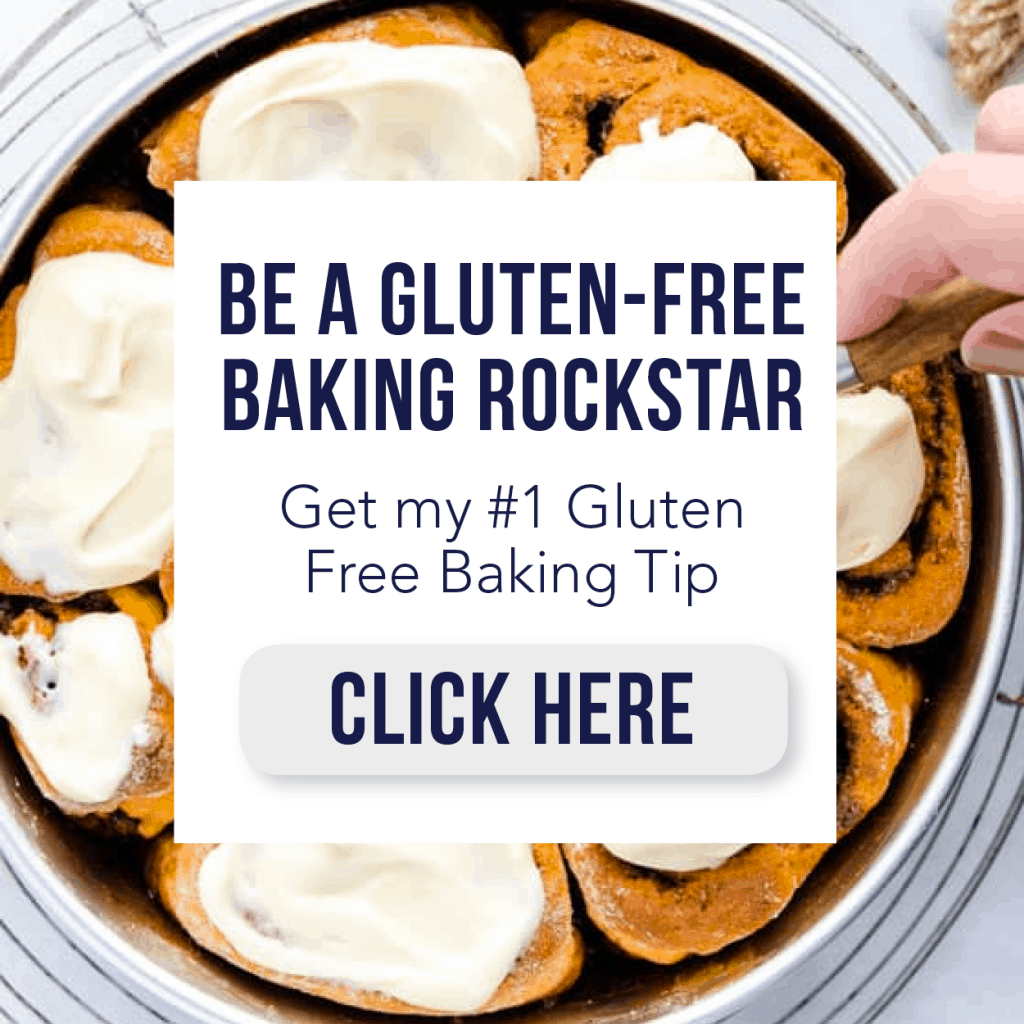 Apple Cider Donuts
Baked apple cider donuts with a cinnamon sugar-coating. You can enjoy these with your coffee or with a cup of warm apple cider. It's the perfect fall breakfast.
Ingredients
For the donuts:
1 1/4 C apple cider
2 cinnamon sticks
2 C gluten-free all-purpose flour*
1 tsp xanthan gum
3/4 tsp baking powder
1 tsp baking soda
1 tsp ground cinnamon
1/4 tsp ground cloves
1/4 tsp salt
1 large egg, room temperature
2 Tbsp butter, melted
1/2 C light brown sugar
1/2 C granulated sugar
1/2 C whole milk, room temperature
2 tsp white vinegar
1 tsp vanilla extract
For the cinnamon/sugar-coating:
3/4 C granulated sugar
1 tsp ground cinnamon
4 Tbsp butter, melted
Instructions
Add cinnamon sticks and apple cider to a small pot. Bring to a boil and simmer on low until reduced, about 15-20 minutes. Remove cinnamon sticks and measure out 1/2 cup of the apple cider. Refrigerate to cool.
Combine milk and vinegar, stir and let sit 5 minutes.
Pre-heat oven to 350 degrees and spray donut pan with non-stick spray.
While the cider is cooling, sift flour, xanthan gum, baking powder, baking soda, cinnamon, cloves and salt in a large bowl. Whisk to combine and set aside.
In a medium bowl, whisk together egg, brown sugar, 1/2 cup granulated sugar, 2 tablespoons melted butter and the vanilla extract in a large bowl. Whisk in milk/vinegar and the cooled 1/2 cup of apple cider.
Add the wet ingredients into the dry ingredients and stir until just combined. DO NOT over mix. Batter will be slightly lumpy.
Pour batter into donut pan and fill about 3/4 of the way full. Don't over fill! Bake (in batches if necessary) for 10 minutes. Remove donuts from donut pan and cool slightly on a wire rack.
While the donuts are baking/cooling, combine sugar and cinnamon for the topping in a shallow bowl wide enough to dip the donuts in and melt the 4 tablespoons butter.
Lightly dip slightly cooled donuts in the butter and then immediately dip them in the cinnamon/sugar. Turn in sugar until completely coated and place on a wire rack. Repeat with each donut. Enjoy warm or at room temperature!
Notes
*Regular flour can be used in place of the gluten-free flour. Just be sure to omit the xanthan gum.When following a gluten-free diet, be sure to use gluten-free ingredients.
Recipe adapted from Sally's Baking Addiction.