This amazing Pumpkin Chocolate Chip bread will be a forever favorite. Pumpkin, spice, chocolate, what's not to love?
I'm breaking all the rules with this one, kids. I love pumpkin, just not in September. I've always, always, always been an a "apples in September, pumpkin in October" kind of person. This year, I threw that all out the window. I caved to a pumpkin spice latte one morning when we were out. It was a moment of weakness fueled by the fact that it was almost noon and I hadn't had any coffee yet.
So before things got ugly, PSL it was. You guys, I got a fever and the only prescription is more cowbell. And by cowbell, I most definitely mean pumpkin. I've pretty much had all the pumpkin since that one little PSL. Like pumpkin something every day since then. Hey, go big or go home right? When I break the rules, I really break them.
I'm a rebel, baby.
I've been noshing on pumpkin muffins and this pumpkin chocolate chip bread for breakfast every day. All in the name of recipe testing. Life is grand. Or should I say, life is grande. << — see what I did there? That's a Starbucks joke. Haha funny. Enjoy!
Be sure to follow me on Instagram and hashtag #whattheforkfoodblog or tag @whattheforkfoodblog – I love seeing what you make!
If you love this pumpkin chocolate chip bread recipe, be sure to follow me on social media so you never miss a post:
---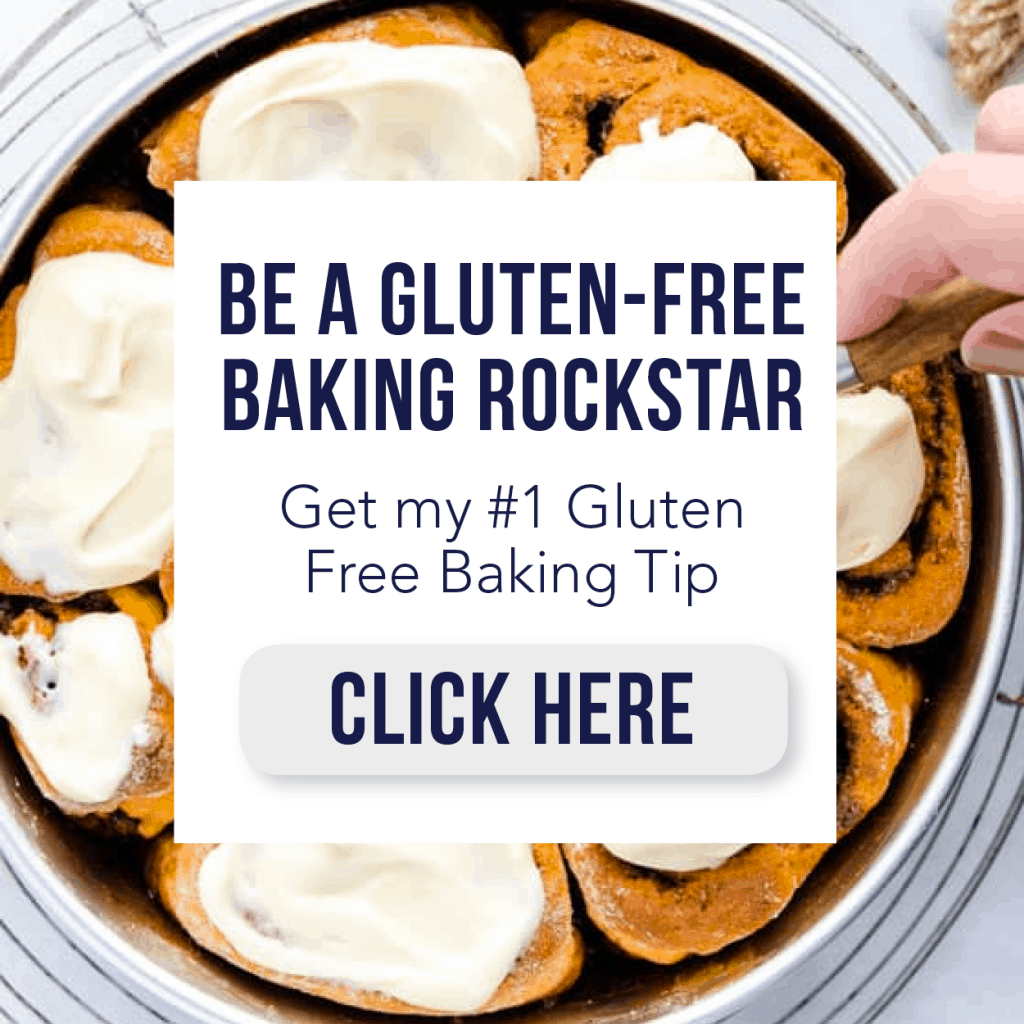 Pumpkin Chocolate Chip Bread
Total Time:
1 hour
15 minutes
This amazing Dairy Free and Gluten Free Pumpkin Chocolate Chip bread will be a forever favorite. Pumpkin, spice, chocolate, what's not to love?
Ingredients
2 C gluten free all-purpose flour
1 tsp xanthan gum
1 tsp baking powder
1/2 tsp baking soda
1/2 tsp fine sea salt
1 tsp cinnamon
1/8 tsp ground nutmeg
1/8 tsp ground cloves
1/2 C mini chocolate chips
2 large eggs, room temperature
1 tsp vanilla extract
1 C pumpkin puree
1/3 C palm shortening (measured then melted)
2/3 C unsweetened coconut milk
Instructions
Preheat oven to 350 degrees and spray a 9x5 inch loaf pan with non-stick spray.
In a large bowl, whisk together the flour, xanthan gum, coconut palm sugar, baking soda, cinnamon, nutmeg, and cloves. Stir in the chocolate chips and set aside.
In a separate bowl, whisk together the eggs, vanilla, pumpkin, oil, and coconut milk. Pour into the dry ingredients and mix until completely combined.
Pour the batter into the prepared baking pan and bake at 350 degrees for 55-65 minutes. Cool on a wire rack and store in an airtight container or wrapped in plastic wrap up to 3 days.
Follow Sharon | What The Fork Food Blog's board Gluten Free Recipes on Pinterest.
Other Pumpkin Recipes You Might Enjoy:
This post contains affiliate links for ingredients I use and love. Thank you for supporting What The Fork Food Blog ♥