This Pumpkin Pie Oatmeal Smoothie is the perfect way to start the day. It's full of flavor, healthy, and will keep you full all morning!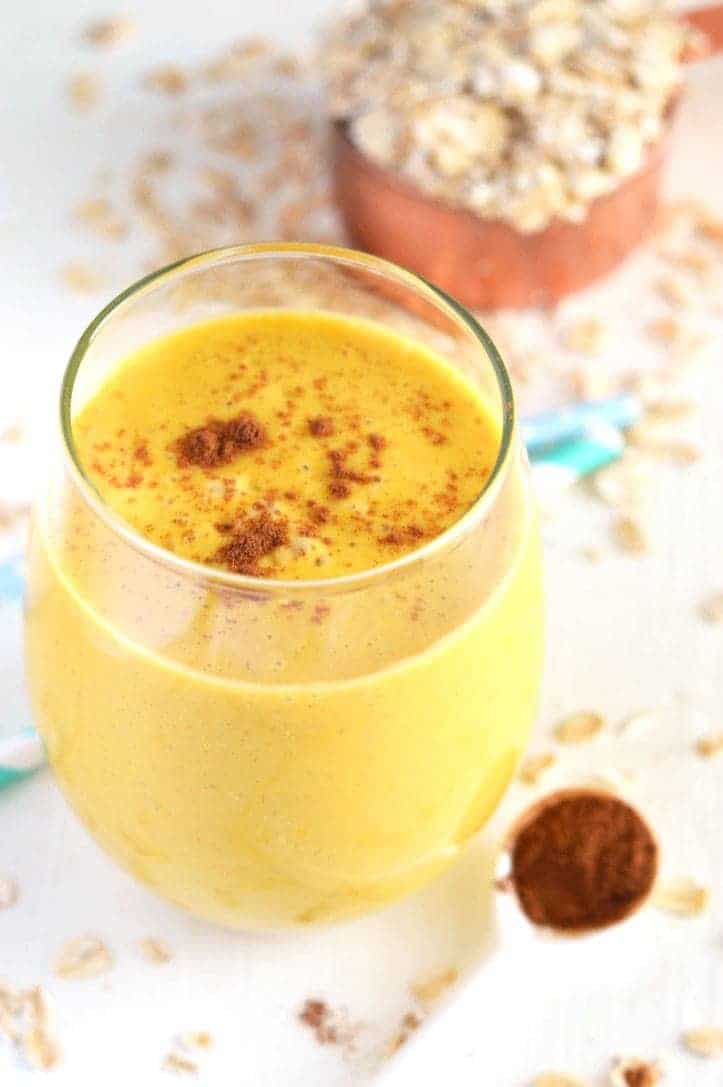 This pumpkin pie oatmeal smoothie is like pumpkin pie in a glass. It's not as sweet, it's not as indulgent, but it's got the pumpkin flavor you crave and love. This smoothie is full of healthy pumpkin, filling oats, and pumpkin pie spice. It's a great breakfast, lunch or even great for a snack to get you through the afternoon.
The oats in this smoothie make it so filling. It will definitely keep you filled up until lunch so you won't have that mid-morning crash. You can also adjust the amount of spice used – add a bit more for a more flavorful smoothie, or add a little less if that's more your speed.
In addition to this smoothie recipe, I've teamed up with several other bloggers to bring you an awesome giveaway – $800 PayPal Cash! Can this day get any better?! Pumpkin and cash, yes please. Good luck and enjoy!
Pumpkin Pie Oatmeal Smoothie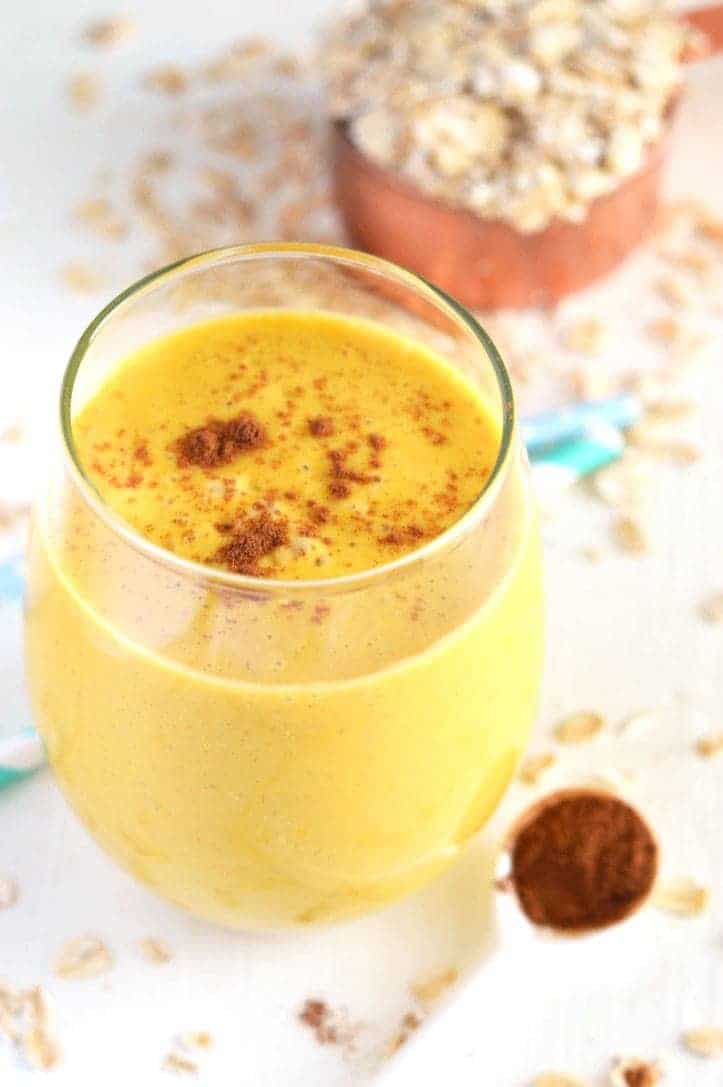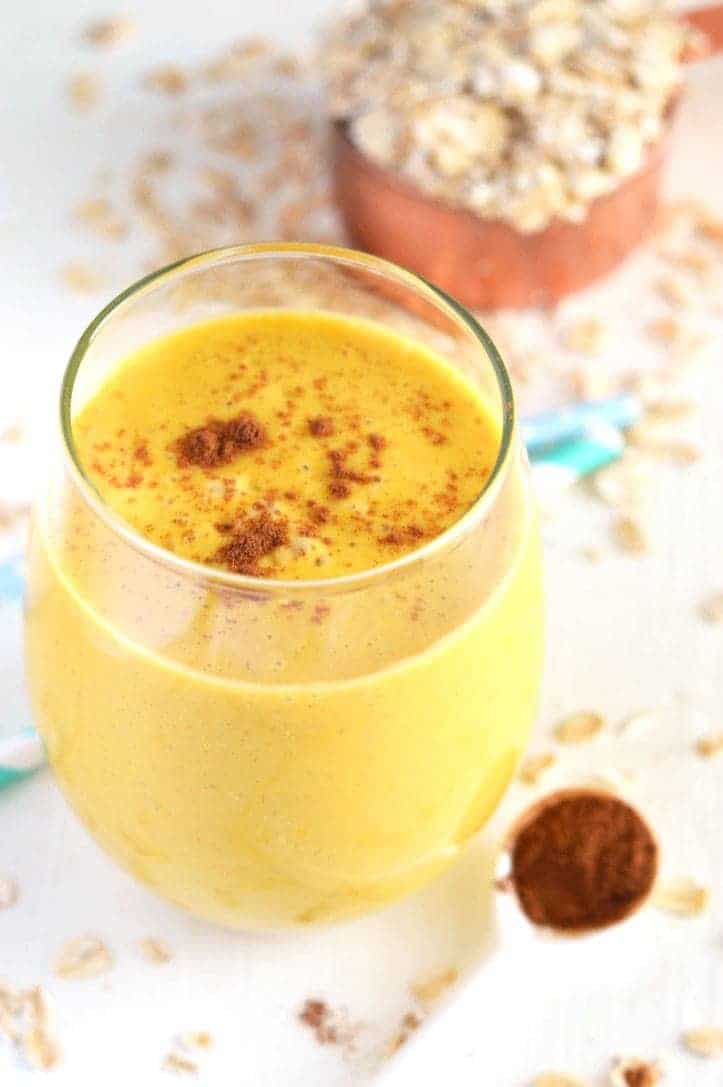 Ingredients
1/2 C gluten free oats
1 C unsweetened coconut milk (or milk of choice)
1/2 C pumpkin puree
1/4 - 1/2 tsp pumpkin pie spice (I used 1/2 tsp but start with 1/4 and adjust to taste)
2 Tbsp honey
1 tsp vanilla extract
1/2 C ice
Directions
Add the oats to a blender canister and blend until it becomes a powder (like fllour).
Add the milk, pumpkin puree, pumpkin pie spice, honey, vanilla extract, and ice. Blend until smooth and all ingredients are well incorporated.
Pour and drink immediately.
Recipe Notes
Be sure to use pumpkin puree and not pumpkin pie filling.
The smoothie is thick, add more liquid if you would like it a bit thinner. It will also thicken a little more if you let it sit.
IF YOU LOVE THIS PUMPKIN PIE OATMEAL SMOOTHIE RECIPE, BE SURE TO SIGN UP FOR FREE EMAIL UPDATES! NEW RECIPES WILL BE DELIVERED STRAIGHT TO YOUR INBOX!
Follow Sharon | What The Fork Food Blog's board Smoothies on Pinterest.
Other Recipes You Might Enjoy:
Peanut Butter Banana Oatmeal Smoothies – What The Fork Food Blog
Blueberry Coconut Almond Smoothies – Through Her Looking Glass
Berry Cherry Pineapple Smoothie – Small Green Kitchen
Strawberry Banana Oatmeal Smoothies – What The Fork Food Blog