If you need to bake egg free due to allergies or you want to make a recipe vegan, try using a flax egg substitution! Here, you'll learn how to make it (easy!) and what types of recipes they work with.
Due to the nature of baking gluten free for health reasons, I often receive requests or questions from readers asking about other substitutions they can make in my recipes. Most commonly, people want to know if a recipe will work with an egg substitute.
I don't often bake egg free since my dog is the only one with an egg allergy in my house (seriously) and he's not eating my baked goods anyways!
When readers ask me if a recipe can be made egg free, my go-to suggestion is to try the recipe with a flax egg substitution.
What is a flax egg?
A flax egg is flax meal (or ground up flax seeds) mixed with water. That's it! Just one tablespoon of flax meal to three tablespoons of water.
A flax egg works as a binder and adds moisture in a recipe, just as a regular egg would.
Can flax eggs be used in all recipes calling for eggs?
No. flax eggs are best when the recipe only calls for one or two eggs. For example, almost all of my quick bread recipes call for 2 eggs.
Try the flax egg substitution in my recipe for gluten free blueberry muffins for two eggs. For a one egg substitution, try the flax egg in my gluten free cornbread recipe.
It's important to note that flax eggs can't be subbed in recipes that call for partial use of an egg. For example, it would not be appropriate to sub a flax egg in a recipe, such as a custard, that calls for just using egg yolks.
Along the same lines, you cannot sub a flax egg in a recipe that calls for just the use of egg whites, like in a meringue or in macarons.
Since I already offer a dairy free option with many of my recipes, making the flax egg substation would also make them vegan. Again, this sub won't work for every recipe and it's very important to remember that if you didn't read it above.
The Bottom Line
This substitution is best for baked goods like quick breads, cakes, cupcakes, or muffins calling for just one or two whole eggs.
Be sure to follow me on instagram and hashtag #whattheforkfoodblog or tag @whattheforkfoodblog – I love seeing what you make!
If you love this easy gluten free strawberry icebox cake recipe, follow me on social media so you never miss a post:
---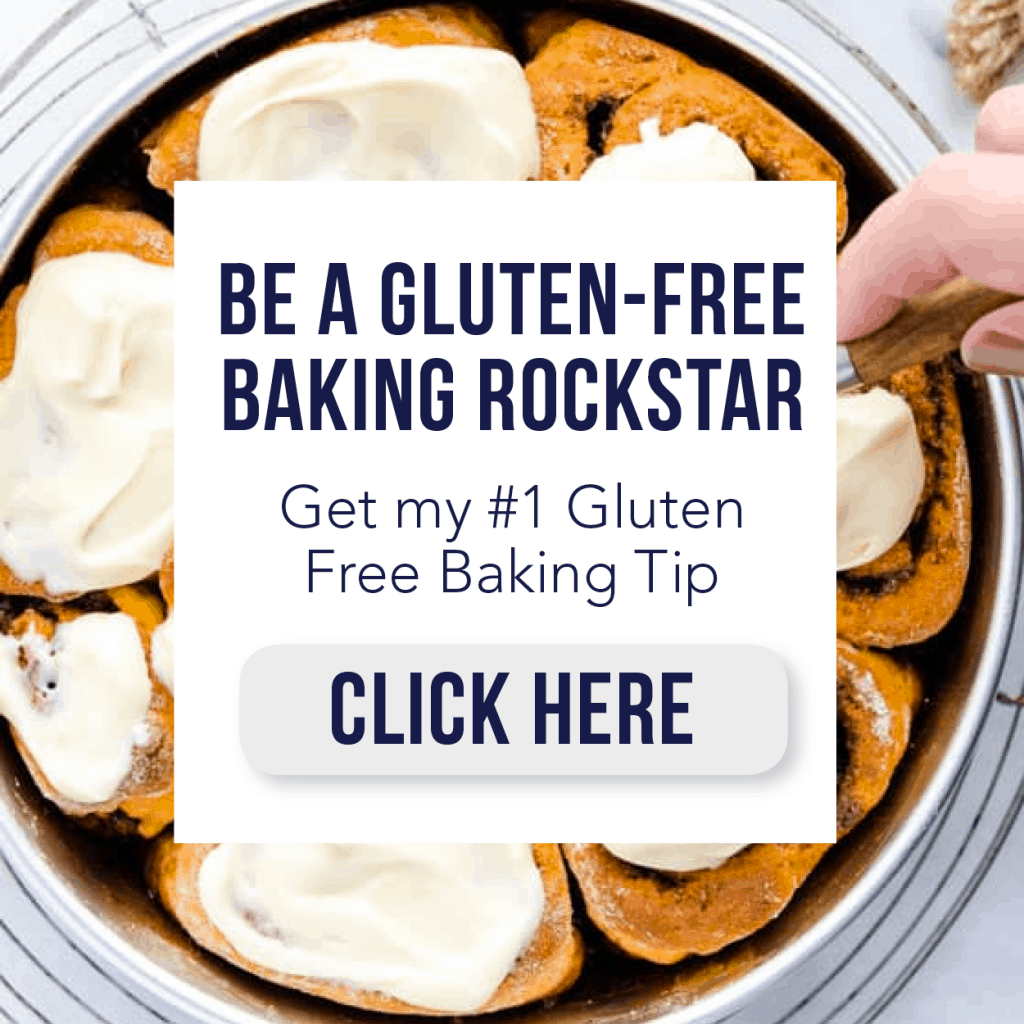 You can also see this Flax Egg recipe on Food Fanatic where I am a regular contributor.