The November Gluten Free Baking Challenge 2019 features a staple gluten free recipe for your holiday tables and we're baking with yeast!
First I want to say, you guys absolutely rocked the October Gluten Free Baking Challenge. I saw sooo many amazing gluten free pumpkin cake photos but what I really loved was reading your feedback.
You guys were blown away by the taste and texture of the cake and it made me so happy to see how thrilled you were with having an amazing gluten free cake!
But if you loved the cake, you're absolutely going to love this next challenge recipe.
It's soft and yeasty and unlike any other gluten free recipe you've seen or tried!
So, drumroll please…. 🥁
---
The November Gluten Free Baking Challenge Recipe is ….
Gluten Free Dinner Rolls!
This month, the Gluten Free Baking Club had to choose between gluten free dinner rolls, gluten free pumpkin cupcakes, and gluten free sugar cookies. The clear winner was gluten free rolls. Perfect timing too because I'm sure you'll all want these rolls on your table for Thanksgiving!
I have two other flavor variations of these rolls, Gluten Free Rolls with Garlic and Herbs and Gluten Free Rosemary Rolls. For this month's challenge, you can make any of the three roll recipes.
However, if you've never made my roll recipe before, I highly suggest making the original. If you've made the original already, feel free to branch out with the flavored versions!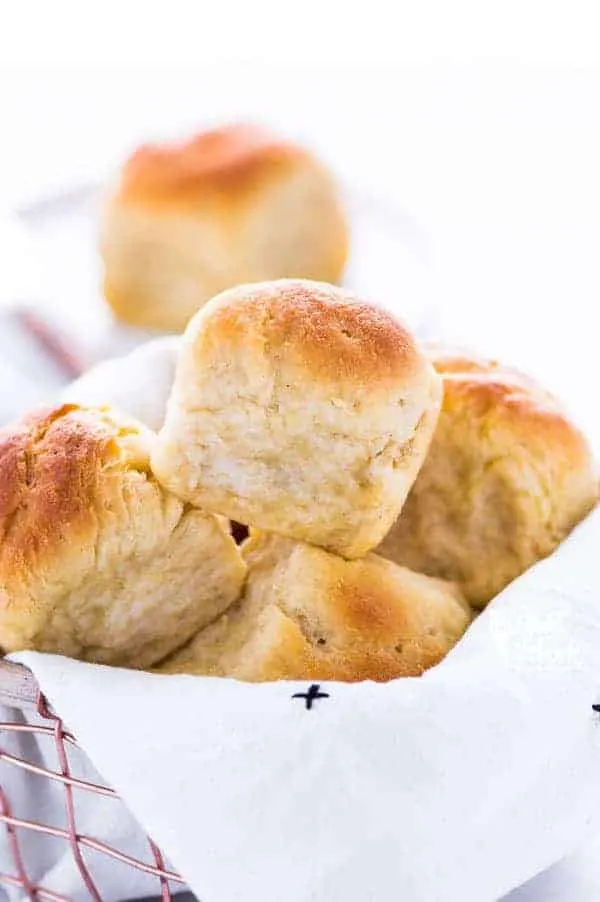 ---
Tips for Making Gluten Free Yeast Rolls
Be sure to read my original post for these Gluten Free Dinner Rolls. The post includes a video, step-by-step photos, and a detailed list of necessary ingredients and equipment. Click here for the gluten free dinner roll recipe and detailed post.
Don't be intimidated by the list of gluten free flours. They're the same flours that I use to make my Nightshade Free Gluten Free Flour Mix plus a little bit of sorghum flour. The unique mixture of flours and the amounts is what makes these rolls different (and better!) than any gluten free roll recipe you've tried before!
Using a stand mixer in this recipe is key. You need the power of the mixer to beat the dough, this is not a recipe that will work well mixing by hand or with a hand mixer.
Don't be afraid to work with the dough. This dough is meant to be shaped and rolled into balls with your hands. I even squish the dough a bit in my hands, like play dough, and toss it back and forth between my hands before rolling into a ball. It makes it easier to get a nice smooth ball of dough.
Be sure your yeast has the proper amount of time to bloom. I let my yeast bloom (or foam up) for about 15 minutes before adding the rest of the ingredients to make the dough. If your yeast doesn't foam up, it's no longer good and your rolls won't rise.
Read the entire recipe before starting. This is something you should do before starting any recipe, but it's really, really important to do when you're working with yeast dough.
---
Can I Make This Recipe Dairy Free?
Yes! There are dairy free substitutions listed right in the recipe notes.
---
Can I Make these Gluten Free Rolls Without Eggs?
I've had readers let me know they've successfully made these gluten free rolls without the egg. In place of the egg, they used a flax egg.
FYI, the flax egg substitute also works in my gluten free cinnamon rolls!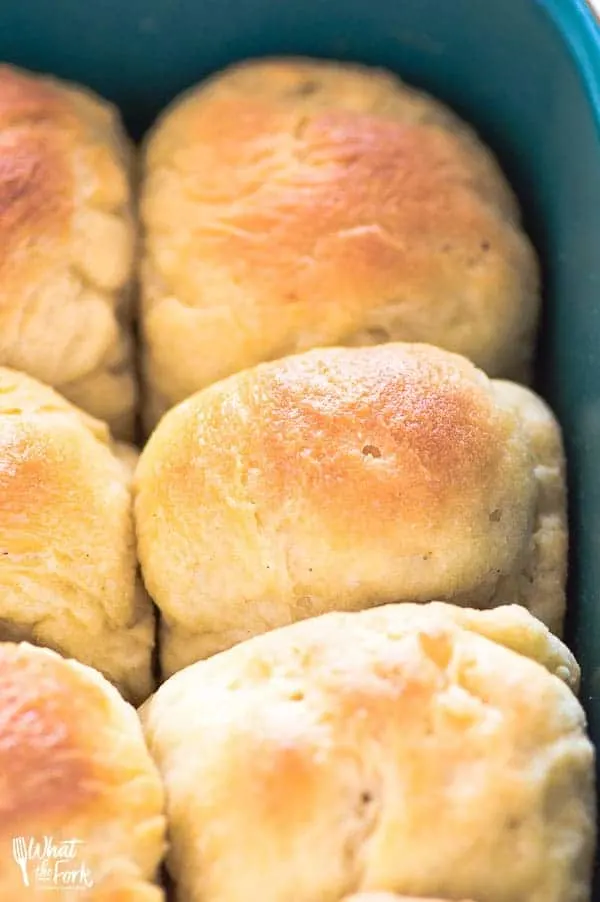 ---
Can I Freeze These Gluten Free Dinner Rolls?
You absolutely can freeze these rolls! Bake them as the recipe calls for then cool the rolls to room temperature. Once the rolls are room temperature, wrap them in foil and then place them in a freezer bag. Freeze up to 3 months.
To reheat frozen rolls, wrap the desired number of rolls you're heating in aluminum foil. Heat at 400ºF until warmed all the way through, about 10-15 minutes.
---
Where To Share Your Photos
Share your photos to one or more, mentioned below. Only one is required as an entry for the giveaway so don't feel like you need to share everywhere!
Instagram – Share your photo of the Gluten Free Baking Challenge recipe to your public Instagram account. (If it's a private account, I won't be able to see it.)

To qualify, you must use the #gfbakingchallenge and tag @whattheforkfoodblog
Then, you must enter the link to your Instagram post in the giveaway form below.

Facebook Group – If you're a member of the Gluten Free Baking Club Facebook group, you can post your image there.

To qualify for the prize, include the #gfbakingchallenge in your post!
Once your post is approved, grab the link and to the post and enter it into the giveaway form below.

Facebook Page – Share your photo to my What The Fork Food Blog Facebook page with the official baking challenge hashtag, #gfbakingchallenge then enter the link to your post into the giveaway form below the recipe.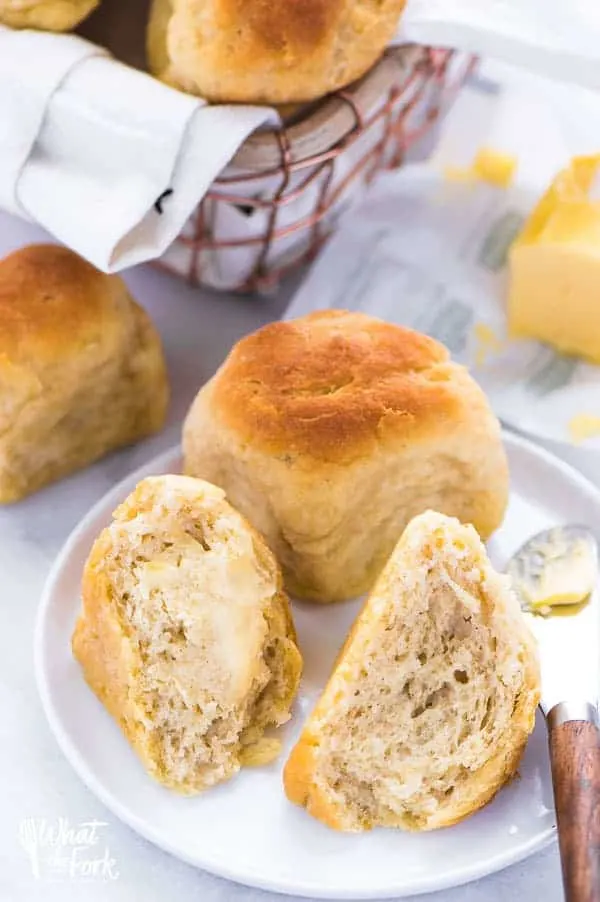 ---
The November Gluten Free Baking Challenge Prize
This month's gluten free baking challenge prize is a $50 Amazon eGift Card. Please note, your chance of winning the challenge prize has nothing to do with photo quality. Winner will be randomly drawn from the giveaway form. There will be additional entries to increase your chances of winning.
To be eligible for the prize, you must use the entry form to enter. The giveaway form is located at the end of this post directly after the recipe. All winning entries will be verified and winners will be contacted by email.
---
Be sure to follow me on Instagram and hashtag #whattheforkfoodblog or tag @whattheforkfoodblog – I love seeing what you make!
If you love gluten free baking recipes, be sure to follow me on social media so you never miss a post:
---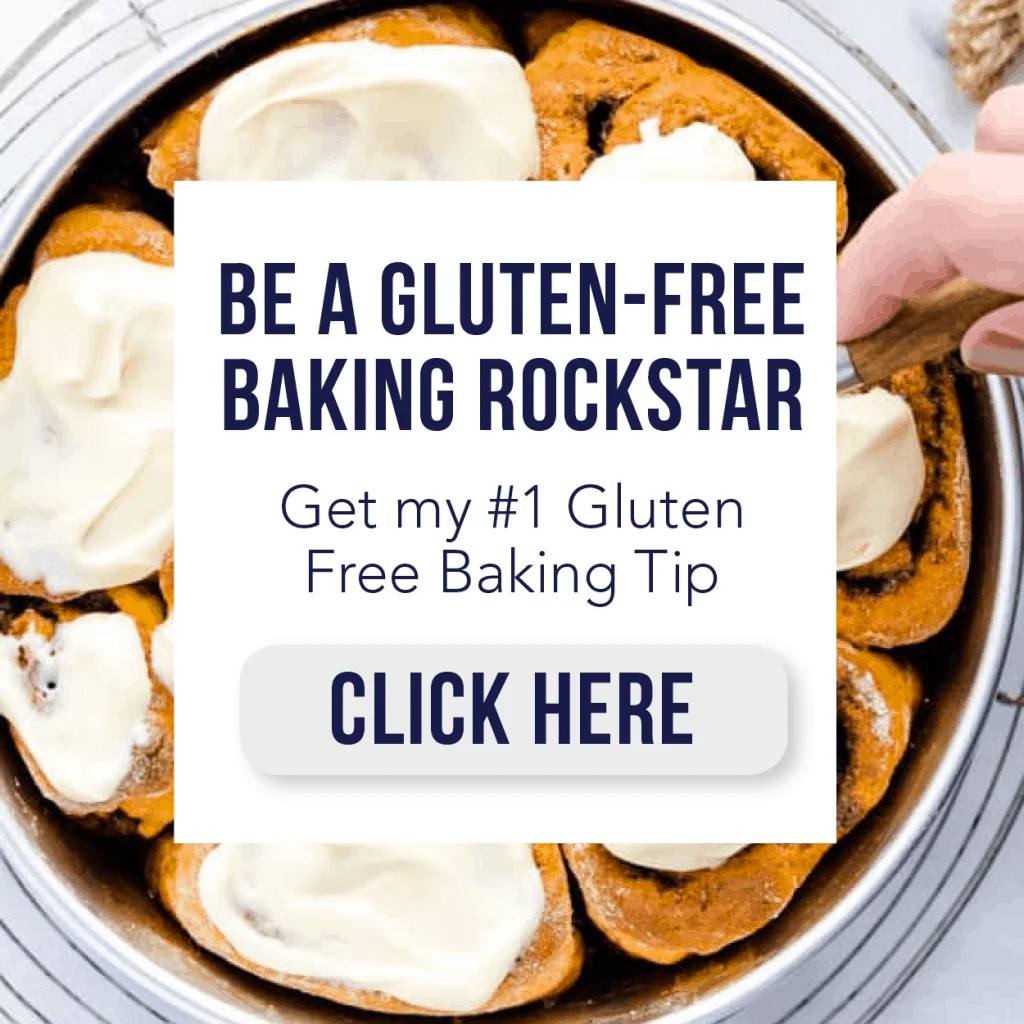 November 2019 Gluten Free Baking Challenge