This nightshade free gluten free flour mix has become my go-to flour for gluten free baking. It works wonderfully in cakes, muffins, and quick breads.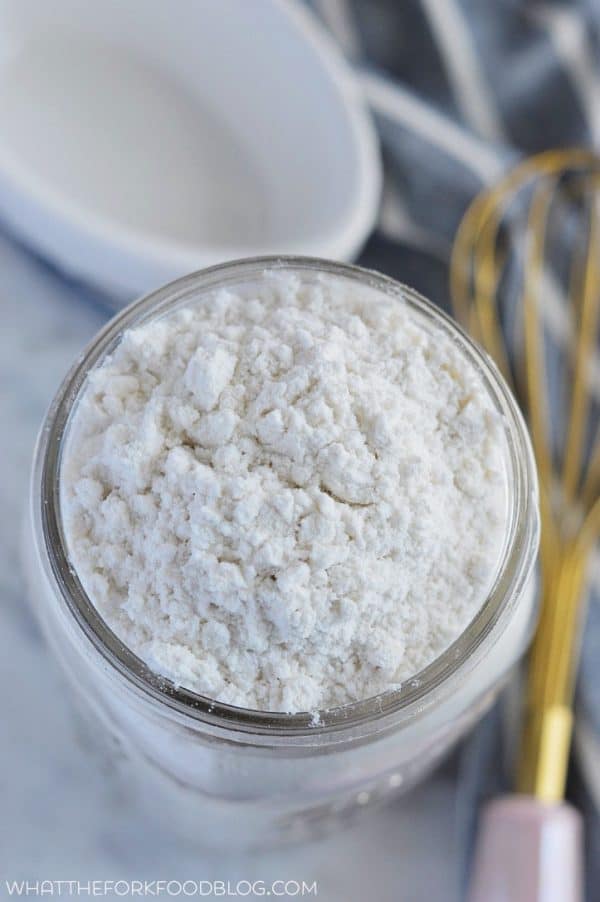 This nightshade free gluten free flour mix is a blend of flours that I have been working with for many months now. Over the summer, I discovered that potatoes and I are not really very good friends. In fact, they pretty much hate me. Since potato starch was one of the main flours I was using in my flour mixes, I had to make a switch.
However, potato starch is in almost every (if not all) ready-made gluten free flour mixes on store shelves. Bad news for me but luckily, I have a bit of experience with gluten free flours so I wasn't too upset.  I had to make my own blend, but whatevs. No biggie.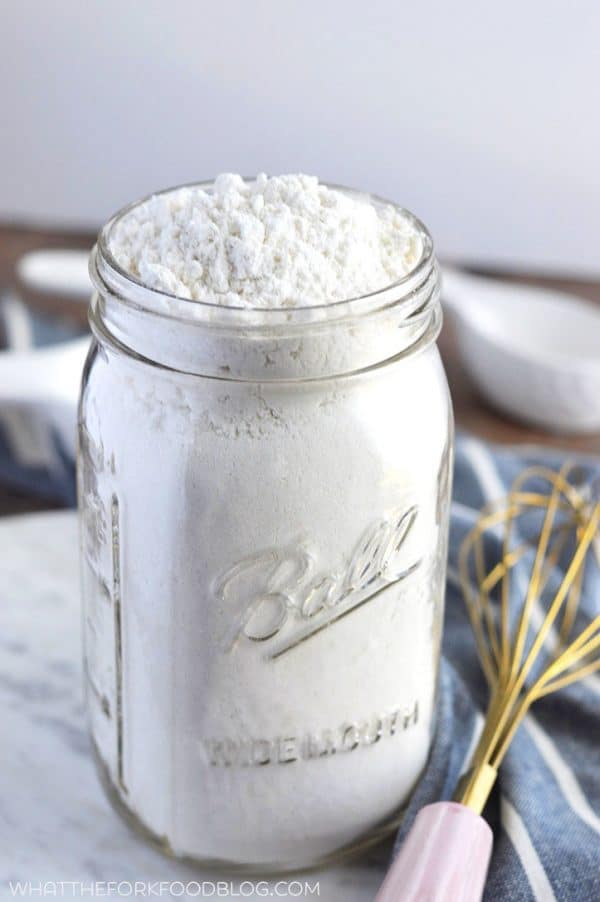 Also, in case you're highly confused about why I'm posting a potato recipe (hello, homemade tater tots!) in a few days, I can eat a few tiny bites before all hell breaks loose. I just can saturate my life with potatoes, unfortunately. And when potato starch is in basically EVERYTHING, it was happening on an almost daily basis. Oops.
Anyways. I've also gotten a few emails from some of you lovely peeps who stick around and read my ramblings. Actually, I've gotten quite a few questions from people wanting to know what to use in place of the potato starch in my White Rice Gluten Free All-Purpose Flour Mix.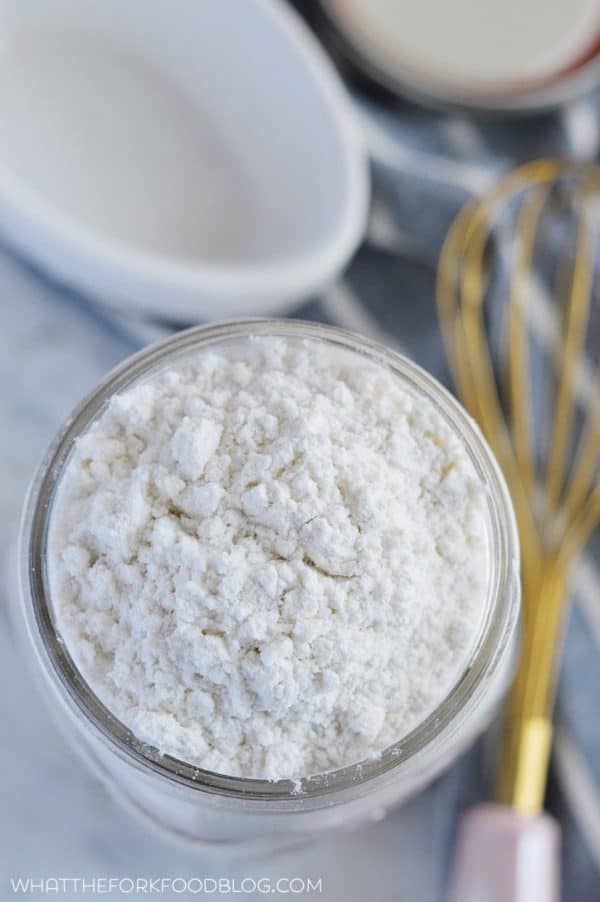 My answer: Arrowroot (flour/starch). Basically, I took out the potato starch and subbed in Arrowroot 1:1. Cakes, cupcakes, muffins, and quick breads come out wonderfully with this nightshade free gluten free flour mix. It's also great for coating meat before browning and for thickening gravies. However, when baking, just watch the amount of xanthan gum you're using. My recipes take into account the amount of xanthan gum needed for my mix. The arrowroot has a gummier quality to it so you don't need as much xanthan gum to bind the flours together.
I'm still experimenting with some foods like pancakes with this mix so if you do try this flour in pancakes, you'll need to drastically reduce the amount of xanthan gum you use, if not eliminate it entirely. But, for you fine folks that need to avoid nightshades, this is a great flour blend.
Happy baking!
be sure to follow me on instagram and hashtag #whattheforkfoodblog or tag @whattheforkfoodblog – i love seeing what you make!
if you love this nightshade free gluten free flour recipe, be sure to follow me on social media so you never miss a post:
sign up for my free newsletter subscription for new recipes and exclusive giveaways + my free ecookbook – recipes with chocolate
Nightshade Free Gluten Free Flour Mix
Directions
Add all flours to a bowl and whisk together until combined. Store the flour mix in an airtight container at room temperature.
Recipe can be doubled or tripled.