All the best buttercream frosting recipes you need to frost your cakes, cupcakes, brownies, or other desserts. So many flavors to choose from, your dessert options are endless!
Buttercream Frosting Recipes
If you're looking for frosting options to make and decorate your next cake or cupcakes with, look no further! These easy buttercream frosting recipes will satisfy any craving with all the flavor options you need!
Just about all of these recipes are American Buttercream style recipes that call for only a few ingredients and a simple mixing method.
What is American Buttercream?
American Buttercream is buttercream frosting that's made with softened butter and powdered sugar. No ingredients are cooked in this type of frosting.
Chocolate buttercream frosting (ABC style) is usually flavored with cocoa powder or sometimes melted chocolate. You can flavor plain frosting with extracts to make vanilla, peppermint, orange, lemon, coconut, etc.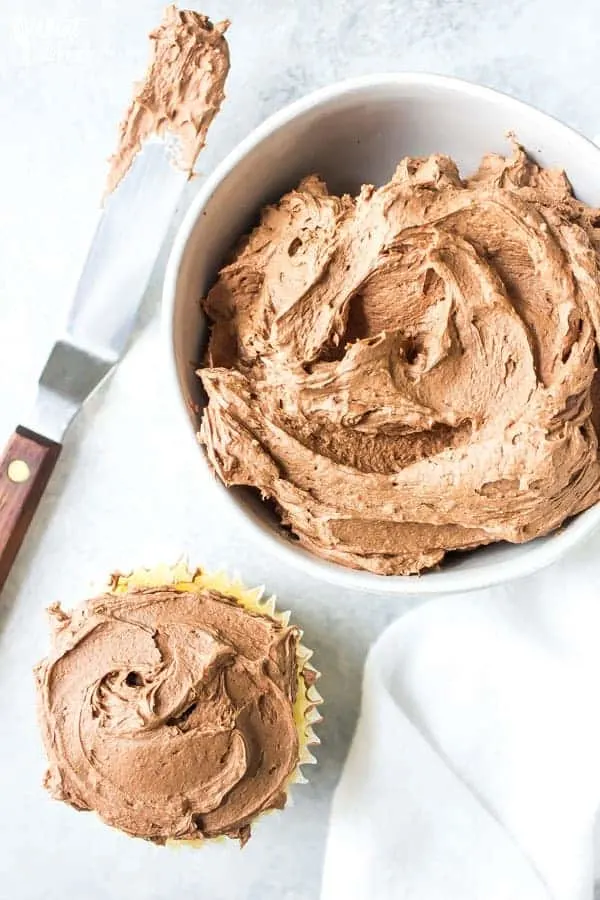 ---
Can frosting be made ahead of time?
Yes it can. Just refrigerate it after preparing it and store it in an air-tight container. Bring it to room temperature (about an hour) before using and re-whip it before adding to your cake, cupcakes, or other baked goods.
As an Amazon Associate I earn from qualifying purchases.
---
Equipment Needed to Make a Buttercream Frosting Recipe
Stand Mixer or Hand Mixer. With a stand mixer, you can use the paddle attachment or the whisk to make buttercream. With a hand mixer, us the beaters.
Large Bowl
Fine Mesh Strainer or Sifter– optional but if you want to ensure your sugar has no lumps, sift it before adding it to the cream cheese/butter.
---
Key Ingredients for Homemade Frosting (American Buttercream)
Butter
Powdered Sugar
Extracts – such as pure vanilla extract (homemade or store-bought), peppermint, mint, lemon, coconut, orange, etc.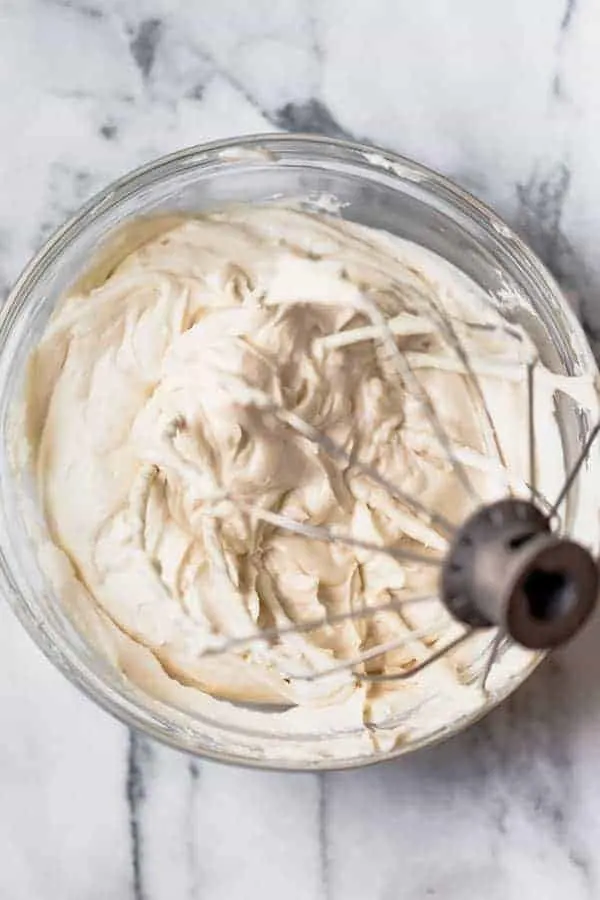 ---
Key Ingredients for Vegan Buttercream Frosting
Plant based butter – I mostly use Earth Balance Soy Free Buttery Spread but have also used Country Crock Plant Butter sticks (with Avocado Oil) with great results.
Shortening – Nutiva Shortening is my go-to for any recipe that calls for shortening. It has better flavor than Crisco and works really, really well in baked goods and frostings.
---
Tips for Making Homemade Buttercream Frosting
Don't over-soften your butter. If your butter gets too soft, it will produce a buttercream that looks greasy, almost like your frosting doesn't come together all the way.
Vegan Butter doesn't need to be softened. You can use it straight from the refrigerator to prevent it from becoming too soft.
Add a pinch of salt to your buttercream. I always, always add a pinch of fine sea salt to my frosting recipes. Just a small amount brings out the flavor and also helps balance the sweetness.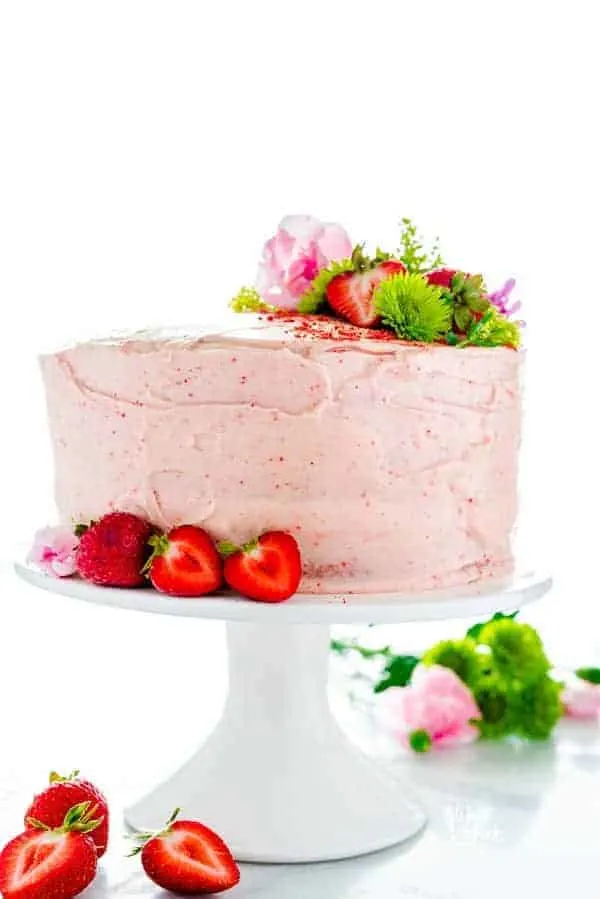 ---
Be sure to follow me on Instagram and hashtag #whattheforkfoodblog or tag @whattheforkfoodblog – I love seeing what you make!
If you love these Buttercream icing recipes, be sure to follow me on social media so you never miss a post:
---