These easy vegan gluten free cranberry chocolate chip muffins are so good, you'd never know they are free from the top 8 allergens. They're light, fluffy, and full of sweet-tart flavor.
Do you guys like making easy, tasty, and flavorful muffins but with the convenience of using a pre-made muffin mix? Yes? Then this post is for you! I am ALL about the convenience foods this time of year. I literally spend hours in my kitchen every day baking and cooking. And lets not even mention the cleanup. BUT I do love it – and this blog wouldn't even be here without all that recipe creation going on. But when it comes time to make breakfast or even dinner for my family, I have been in SUCH a rut. Truthfully, we have made breakfast for dinner a regular thing lately. Pancakes and eggs, muffins and eggs, or waffles and eggs are a weeknight staple because they're easy and FAST.
Speaking of fast, that brings me back to these gluten free cranberry chocolate chip muffins. To keep things easy on myself, I used a box of Enjoy Life Foods muffin mix and added a few ingredients. These muffins are so good – you'd really think they were 100% homemade. I frequently link to Enjoy Life Foods chocolate chips in my recipes because I use their baking chocolate for everything since they're dairy free. Their chocolate chips are the base of my paleo hot fudge sauce, I use them in the ganache for my peppermint macarons, they're the base of my avocado truffles, and the list goes on… Today I used the mini chips because my kids love them but you could also use the chocolate chips or even the chocolate chunks. Just use a bit more than the recipe calls for.
Not only are Enjoy Life Food products gluten free and dairy free, they're also free from wheat, peanuts, tree nuts, egg, soy, fish and shellfish. Their products are also made without casein, potato, sesame, coconut, and sulfites. So basically, if you know someone with a food allergy, this is the brand for them ???? Since these are free from so many things, you might be wondering what they taste like. The answer is simple: delicious. These muffins are truly delicious. They're fluffy, they're sweet, and they've got a great flavor profile from the chocolate and tart cranberries. This is one of those easy recipes you're going to want need on hand this holiday season. These gluten free cranberry chocolate chip muffins also freeze really well. Make a batch ahead of time, and pull some out the thaw overnight and you've got yourself a quick weekday breakfast or add them to your big weekend breakfast or even Christmas brunch. By the way, if you're looking for another fast recipe that is perfect for those busy mornings or you want to impress your guests, try these Gluten Free Cherry Muffins from Dishing Delish! Enjoy!
be sure to follow me on instagram and hashtag #whattheforkfoodblog or tag @whattheforkfoodblog – i love seeing what you make!
if you love this recipe for gluten free cranberry chocolate chip muffins, be sure to follow me on social media so you never miss a post:
---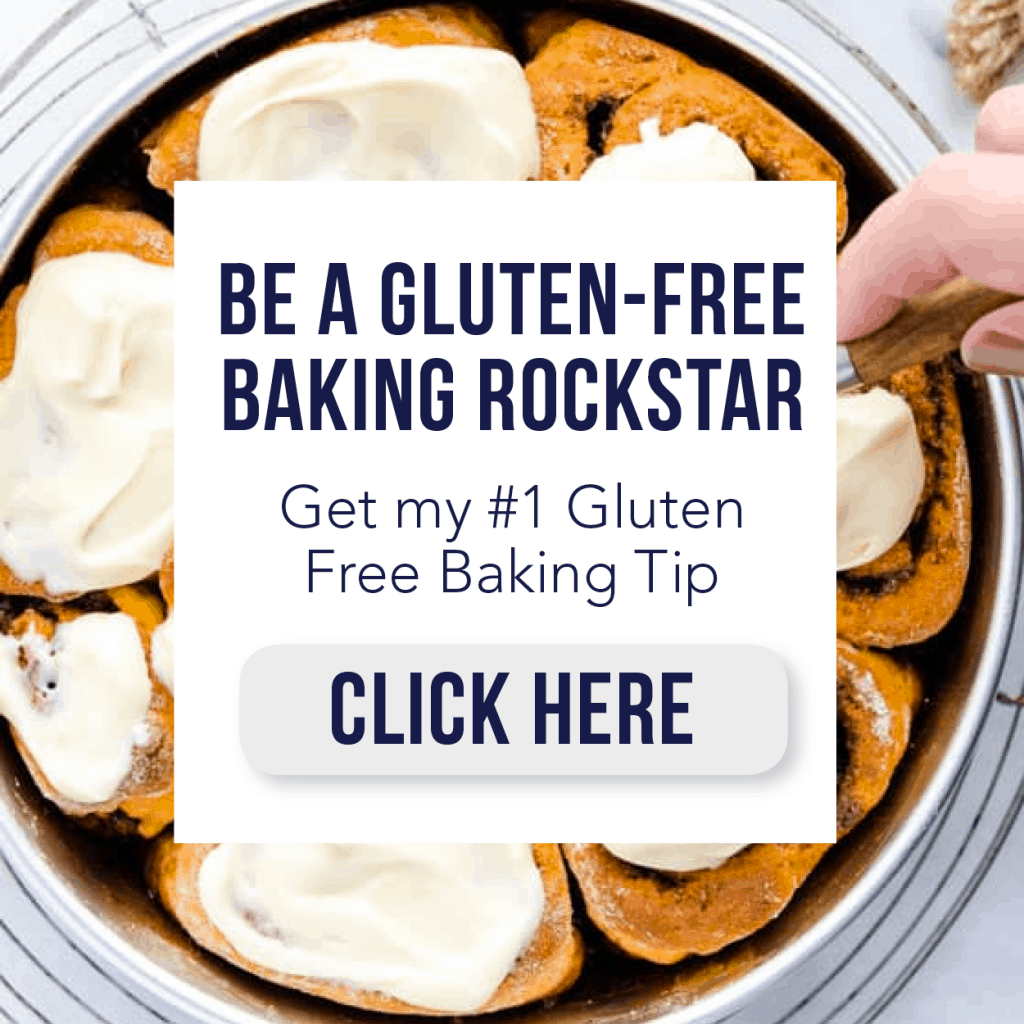 Gluten Free Cranberry Chocolate Chip Muffins (vegan)
These easy vegan gluten free cranberry chocolate chip muffins are so good, you'd never know they are free from the top 8 allergens. They're light, fluffy, and full of sweet-tart flavor.
Ingredients
1/2 cup dried cranberries
1/4 cup water
1/3 cup brown sugar
1 cup water
1/3 cup avocado oil
2 tsp vanilla extract
Instructions
Add the dried cranberries and 1/4 cup water to a bowl and let sit for 20 minutes then drain and set aside until ready to use.
Preheat oven to 350 degrees and spray a baking pan with non-stick spray or line with paper liners.
In a large bowl, mix together the muffin mix, brown sugar, and chocolate chips. Add the water, oil, and vanilla extract and mix until completely combined. Stir in the dried cranberries that have been drained.
Pour the batter into the cups of the prepared muffins tin, distributing it evenly between the 12 cups. Bake at 350 degrees for 14-18 minutes or until a toothpick comes out clean.
Cool in the pan for 10 minutes then cool on a wire rack. Store in an airtight container up to 3 days.
Notes
These muffins freeze well. Cool completely then freeze in an freezer bag.
This post was sponsored by Enjoy Life Foods. As always, opinions are 100% my. Thank you for supporting brands that support What The Fork ♥