These simple gluten free Banana Nut Muffins are so moist and tasty from the bananas and walnuts. They make a great, easy weekday or weekend breakfast!
This post contains affiliate links for ingredients and/or equipment used to create this recipe. Thank you for supporting What The Fork Food Blog ♥
Muffins. Love them. We're all about muffins in our house. Seriously. I make them all.the.time. I've made two batches of these banana nut muffins in the last two days. Actually, in the last week and a half, I've made 4 (FOUR!) batches of muffins. The other ones were gluten free pumpkin muffins and they're both SO good.
So I've got a little secret to admit: sometimes I'm forgetful. Like REALLY forgetful. So these gluten free banana nut muffins? I originally made them for Food Fanatic almost 3 years ago. THREE YEARS. By the time I remembered I needed to post them, my photography had improved so much I just couldn't bear to use the old photos.
Since I've had a million bananas hanging out on my counter for too long that I really needed to do something with, I decided I absolutely needed to take new photos of these gluten free banana nut muffins and finally get them up on the blog. They're too good to not share them with you!
I literally had three bunches of bananas, all in various stages of ripeness, none of which were actually getting eaten. Time to bake with them! And something other than banana bread, please.We've had SO many banana breads. Plus, muffins bake so quickly they're easy to make for breakfast on weekends.
These gluten free banana nut muffins are nice and moist, but not too moist, not too much banana, just enough nuts to taste and they're 0% dense. It's got everything I'm looking for in a muffin. Enjoy the muffins, I'm off to buy more bananas!
Also, FYI: the muffins in the picture are actually made without the nuts this time because my picky 3yo refuses to eat anything with mix-ins at the moment!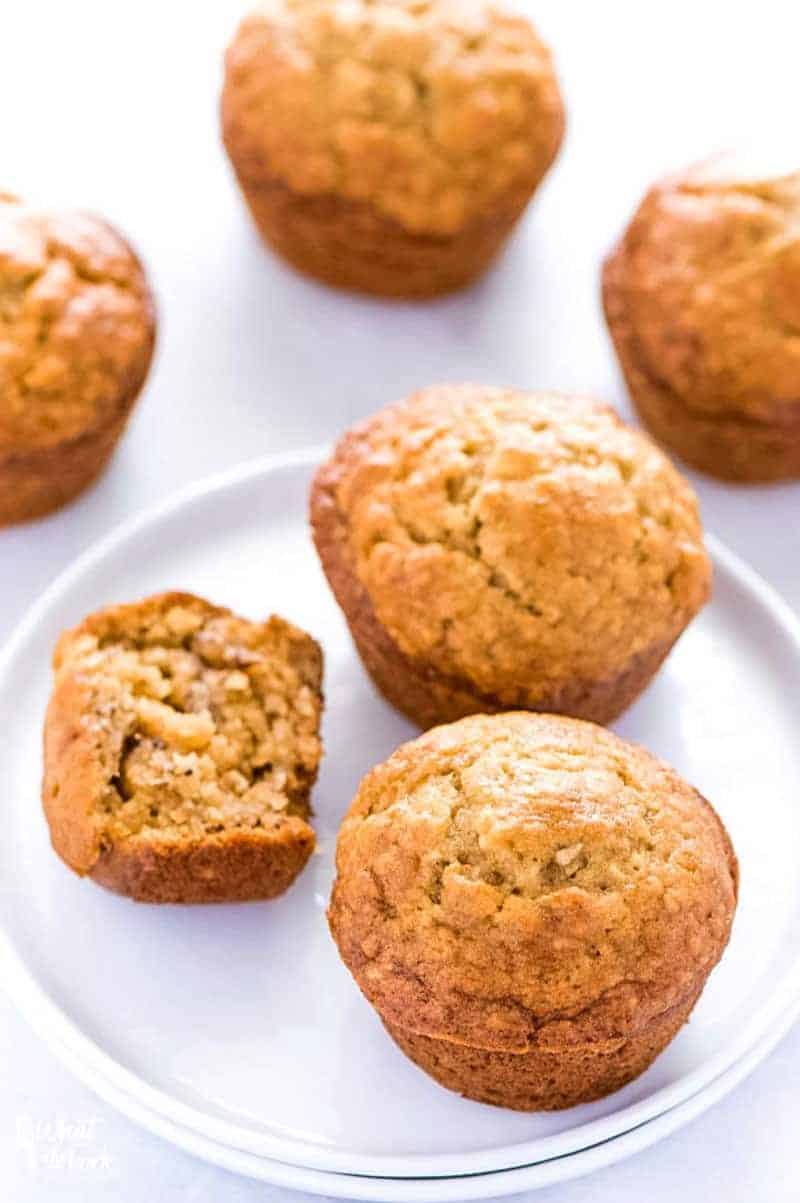 be sure to follow me on instagram and hashtag #whattheforkfoodblog or tag @whattheforkfoodblog – i love seeing what you make!
if you love this recipe for gluten free banana nut muffins, be sure to follow me on social media so you never miss a post:
---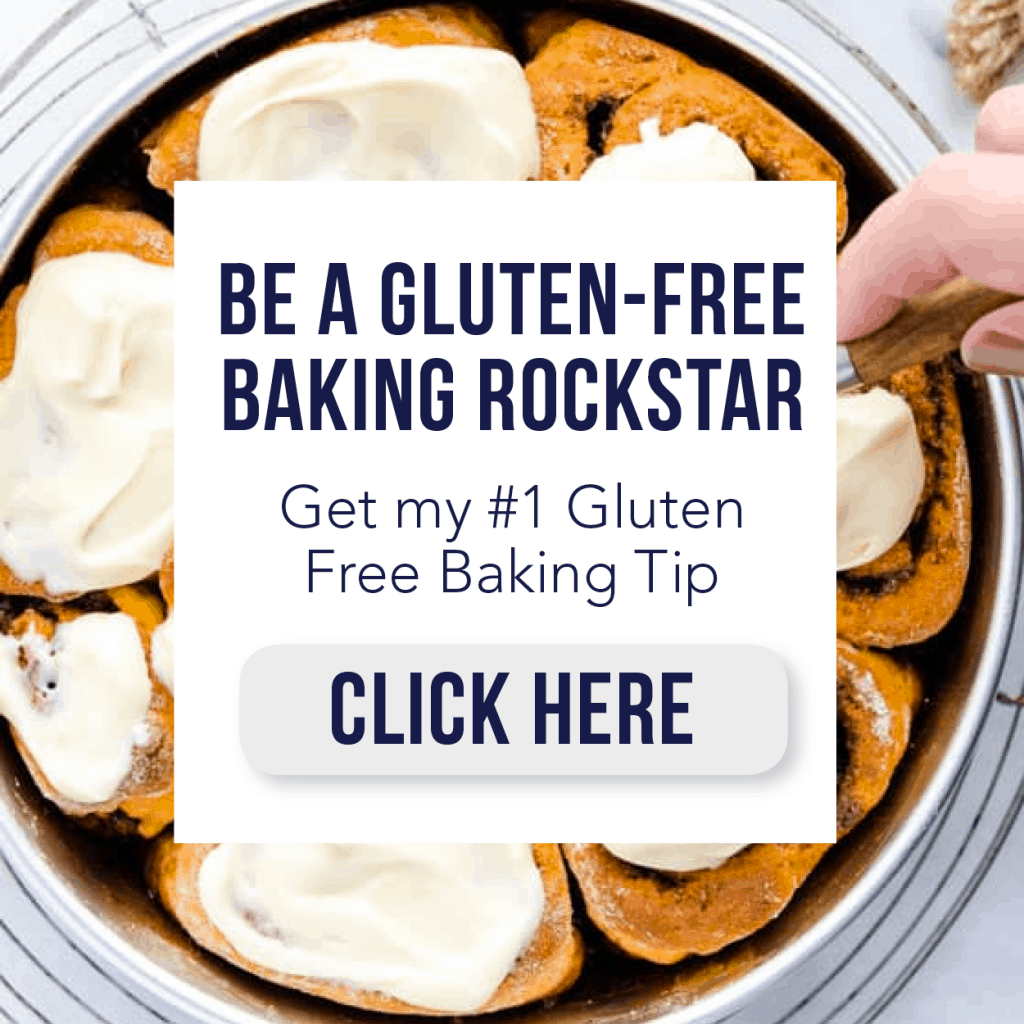 NOTES: I use my nightshade free gluten free flour mix in these muffins and I now use Avocado Oil instead of canola oil. For dairy free, use unsweetened coconut milk. For a nut-free version, omit the walnuts.
This gluten free banana nut muffins recipe can also be found on Food Fanatic where I am a regular contributor.