These are the Top 10 Gluten-Free Recipes from 2015 on What The Fork Food Blog. It's been a delicious year.
I don't know about you but I'm still kind of in a post-Christmas coma. All the food, the traveling, the parties, the drinks, the gifts… I could use a few extra weeks of sleep. And with Christmas past, it also means it's the end of another year. Which means another year down for What The Fork Food Blog.
This has been a real year of growth for me. I've gone on some fun blog-related trips (Fresh Summit and Quaker) and shared some great recipes. I've shared quite a few more dairy-free recipes since Kelsey's lactose intolerance diagnosis and have continued to share some fabulous gluten free recipes.
To re-cap the year, I like to share my Top 10 Recipes from 2015. You can see last year's top ten here.
Top 10 Recipes from 2015
1. Baked Sweet Potato Fries with Maple Mustard Dipping Sauce – this recipe is widely popular on Google (thanks Google!) thanks to the super tasty maple mustard dipping sauce.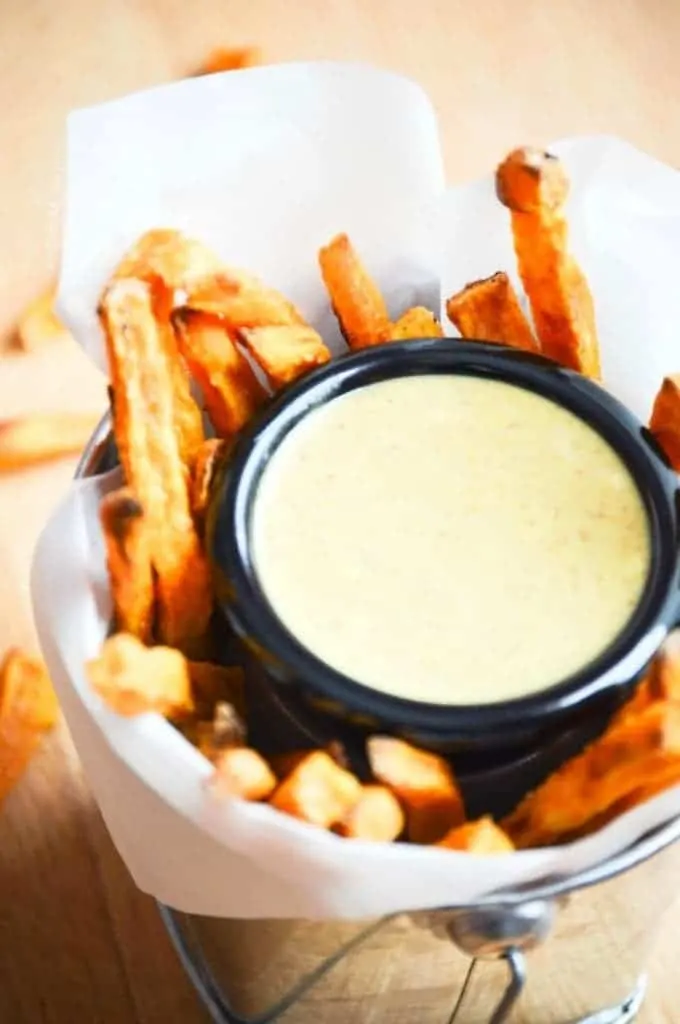 2. Crack Dip – it's every bit as addicting as it sounds.
3. Two Ingredient White Chocolate Ganache Whipped Cream – this recipe is another popular Google recipe. I've re-written the directions to explain the importance of using new white chocolate to ensure good results.
4. Strawberry Banana Oatmeal Smoothies – one of my fav breakfasts.
5. Coconut Cream Pie – I actually had no idea that this was such a popular recipe on my site. It's so delicious though 🙂
6. Bacon Wrapped Kielbasa Bites with Brown Sugar Glaze – definitely my all-time favorite kielbasa recipe ever.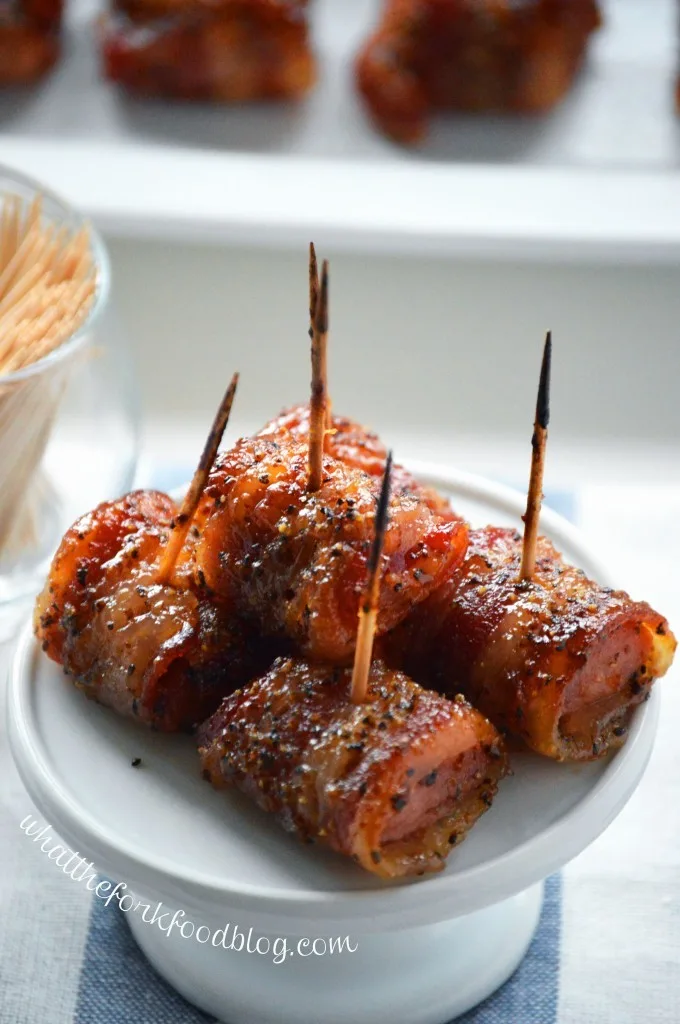 7. Reese's Peanut Butter Cup Cookie Pie (Pizookie) – chocolate and peanut butter, need I say more?
8. Easy Vanilla Chia Pudding – a super healthy recipe to have on hand.
9. Black Tea Glazed Vanilla Bean Scones – yum. Just yum.
10. Flourless Chocolate Mint Brownies – these are absolutely amazing and I'm so glad they made the top 10!
Be sure to follow me on Instagram and hashtag #whattheforkfoodblog or tag @whattheforkfoodblog – I love seeing what you make!
If you love this Top 10 Posts from 2015 list, be sure to follow me on social media so you never miss a post:
---