The best gluten free recipes from What The Fork Food Blog in 2017! Rolls, cakes, breads, desserts, and a fun summer cocktail! All easy to make, all incredibly delicious!
Gluten Free Recipes from 2017
I can't believe 2018 is just around the corner. Like, where did 2017 go?! It flew by way too quickly!
As always, beginning a new year means looking back and reflecting. I do this every year to see what has been working on this blog and what I can do better. It helps my set my goals for next year.
With my busy schedule as a mom with two littles, I had to cut back to posting once a week instead of running myself ragged trying to post twice a week. I think that was probably one of the best decisions I've made. It allowed me to focus more on quality vs. quantity in more ways than one.
Not only have my recipes been better (which is a natural progression anyways as you learn and grow while baking gluten free), but my photography has improved, I was able to update some older posts with new photos and tweak the recipes as needed, and I've even been able to add some videos here and there.
I was able to focus on some important recipes that people are really looking for and food people really want to eat. I was also able to sprinkle in some fun recipes for foods that I really love. I think it ended up being a tasty balance!
While I have also mostly phased out dinner recipes this year, some of my most popular recipes here are actually for savory recipes like my Crock Pot Chicken Teriyaki, Slow Cooker Taco Chili, and my Ham and Cheese Quiche (which is also for breakfast/brunch). So I'm wondering – is that still something you guys want to see more of? Should I bring back the dinners/savory meals?
My heart is in gluten free baking and gluten free desserts as well as simple things like cocktails and healthy breakfasts. I'd love to know your thoughts! I'll also be sending out my annual reader survey via my email newsletter in January. If you don't want to comment here, feel free to wait and take the survey next month!
Since I was reflecting and looking back on recipes from this past year, I put together a roundup of the best gluten free recipes I published in 2017. There are so many here that I absolutely love and a few of them are made regularly. Enjoy!
Gluten Free Banana Bread – This is, hands down, one of the most-made recipes in my house. We always have over-ripe bananas and this is our favorite quick and easy way to use them up. I may or may not always buy extra bananas just to bake with them though…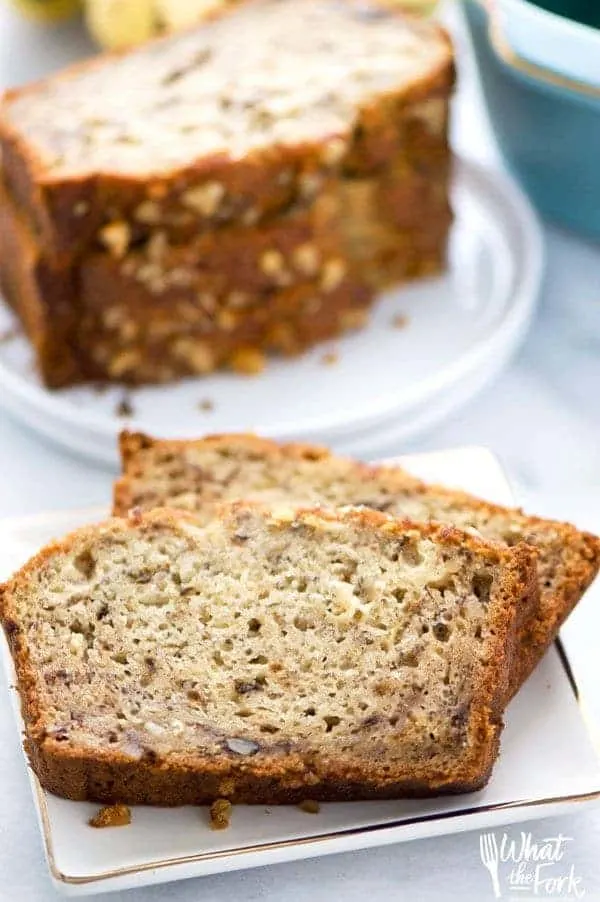 2. The Best Gluten Free Chocolate Cake – This gluten free chocolate cake really is the best. It's truly one of those recipes that you wouldn't know it's gluten free unless somebody told you.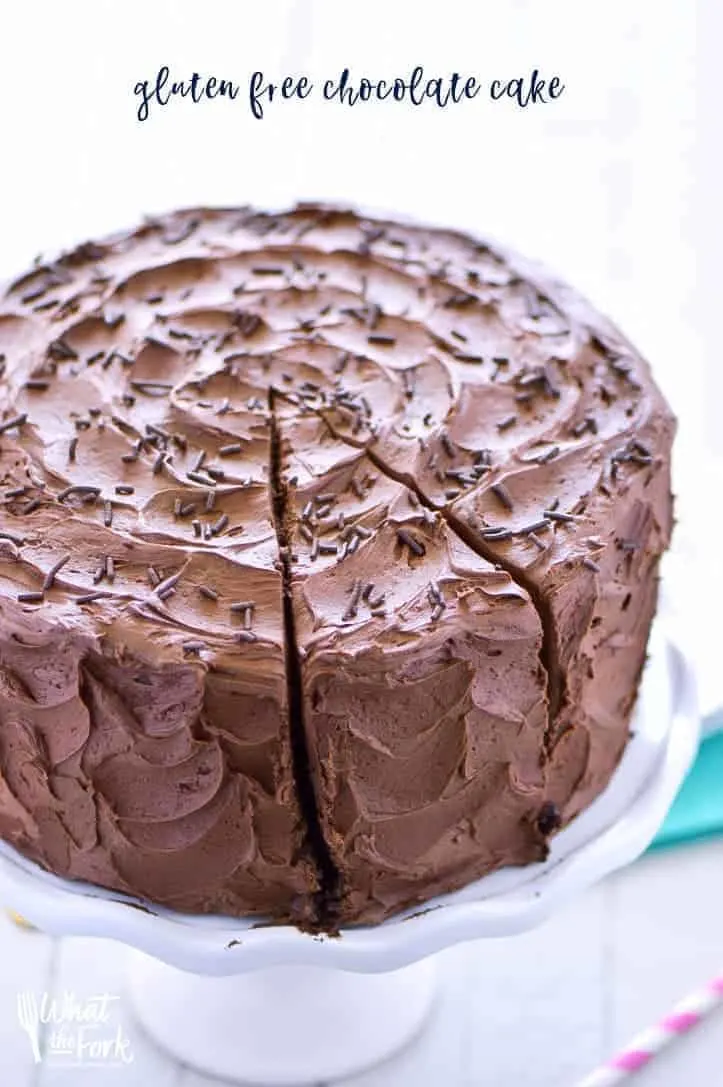 3. Pineapple Moscow Mules – This is the ultimate refreshing summer drink! It was a popular follow-up to my Summer Sangria from the previous year. This drink really makes me wish it was 90 degrees outside again, anything over this frigid cold!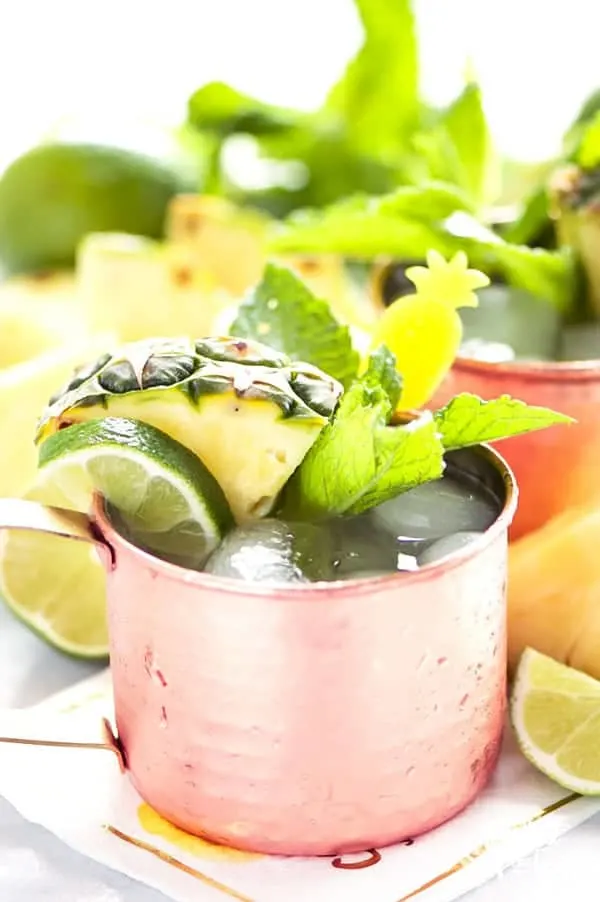 4. Gluten Free Cake Batter Fudge – This gluten free cake batter fudge was my 3 year-old's request for a birthday treat. She's obsessed with anything sweet and anything with sprinkles, naturally.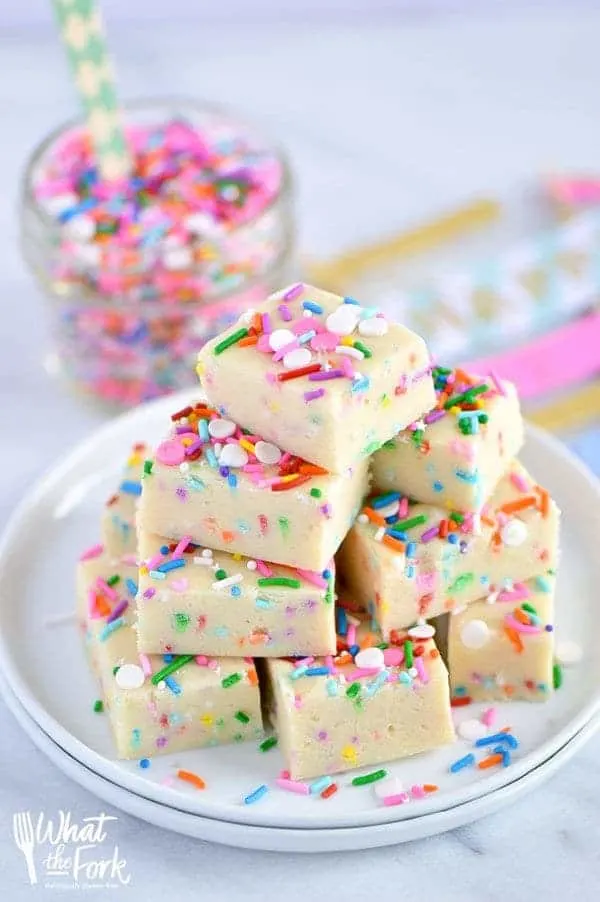 5. Gluten Free Lemon Squares – These gluten free lemon squares are probably one of my favorite desserts that I've published on the blog. They're so bright and fresh from all that lemon juice!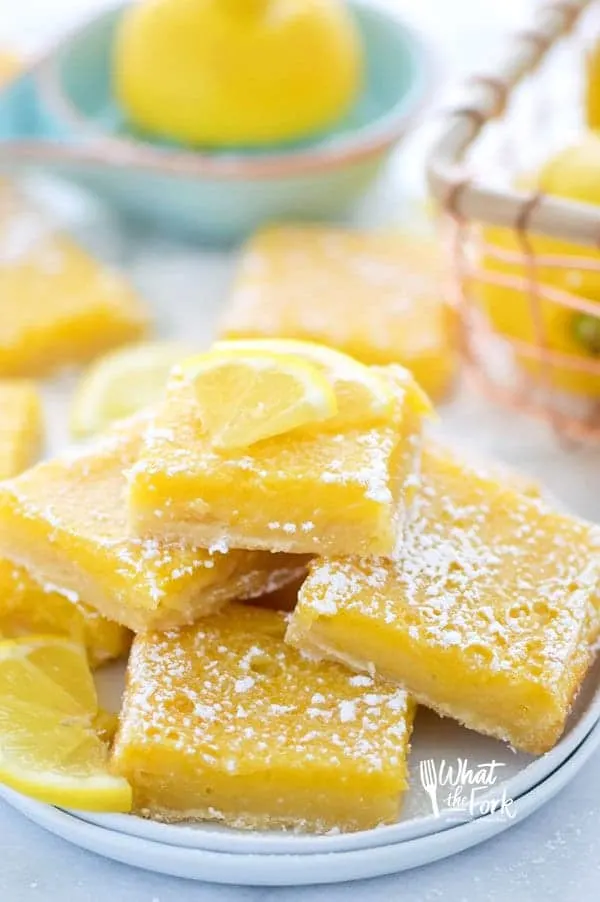 6. Gluten Free Cornbread – This simple quick bread recipe is a must when we're having ribs or chili! We love it for breakfast too after toasting the leftovers and topping it with a bit of butter and honey. Fabulous!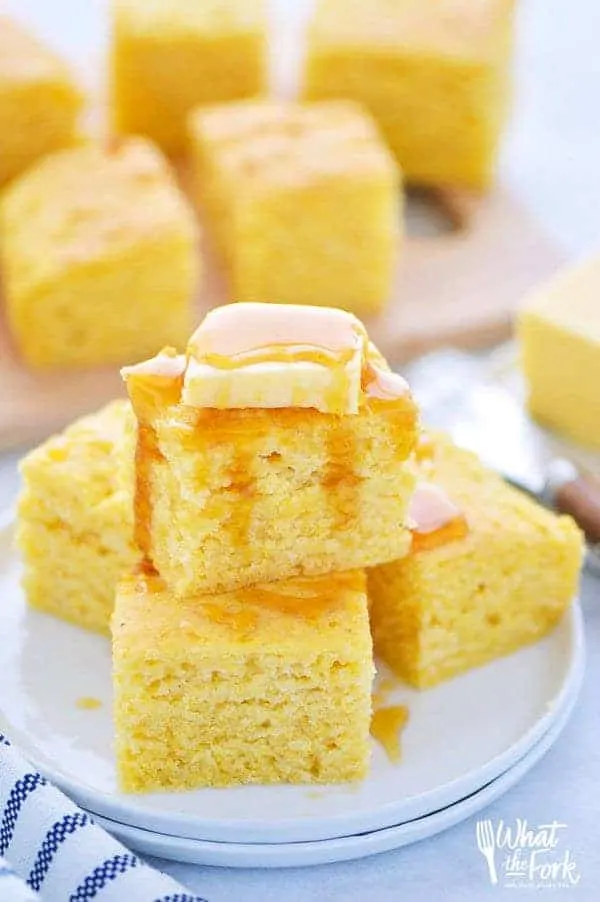 7. Gluten Free "Oreo" Icebox Cake – My husband loves this gluten free "Oreo" Icebox Cake. It's sweet and SUPER easy to make – no baking required!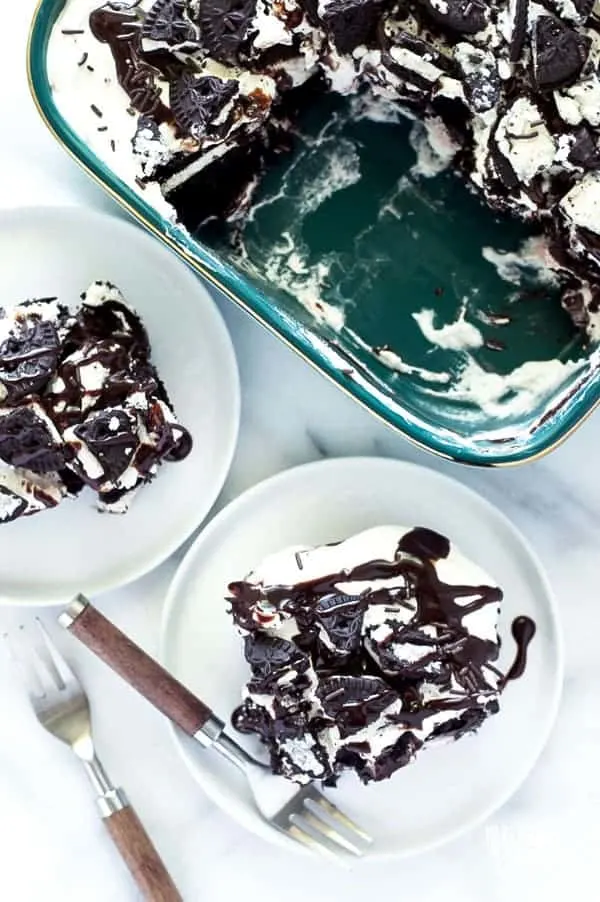 8. Gluten Free Pumpkin Bread – I can't even express how much I love this gluten free pumpkin bread. Pumpkin bread has always been one of my favorites and this gluten free version of the classic loaf (with a dairy free option) does not disappoint.
9. Gluten Free Edible Chocolate Chip Cookie Dough – this is a fun recipe that the kids and their friends really love. They've got all the flavor of chocolate chip cookies without having to bake anything – a total win-win situation. You can make them extra special and dip them in chocolate too!
10. Gluten Free Dinner Rolls – This pull-apart gluten free dinner rolls recipe is a total game changer. They've gotten some serious praise and positive reviews because they are truly soft, yeasty, doughy rolls that you've been craving and missing. They're much easier to make than you'd think and incredibly delicious.
Honorable Mention: Gluten Free Game Day Appetizers. This was actually supposed to be in the #9 spot but I decided to give it an honorable mention instead since it's not a recipe. There are so many gluten free snacks perfect for parties and tailgating though!
be sure to follow me on instagram and hashtag #whattheforkfoodblog or tag @whattheforkfoodblog – i love seeing what you make!
if you love these gluten free recipes, be sure to follow me on social media so you never miss a post:
---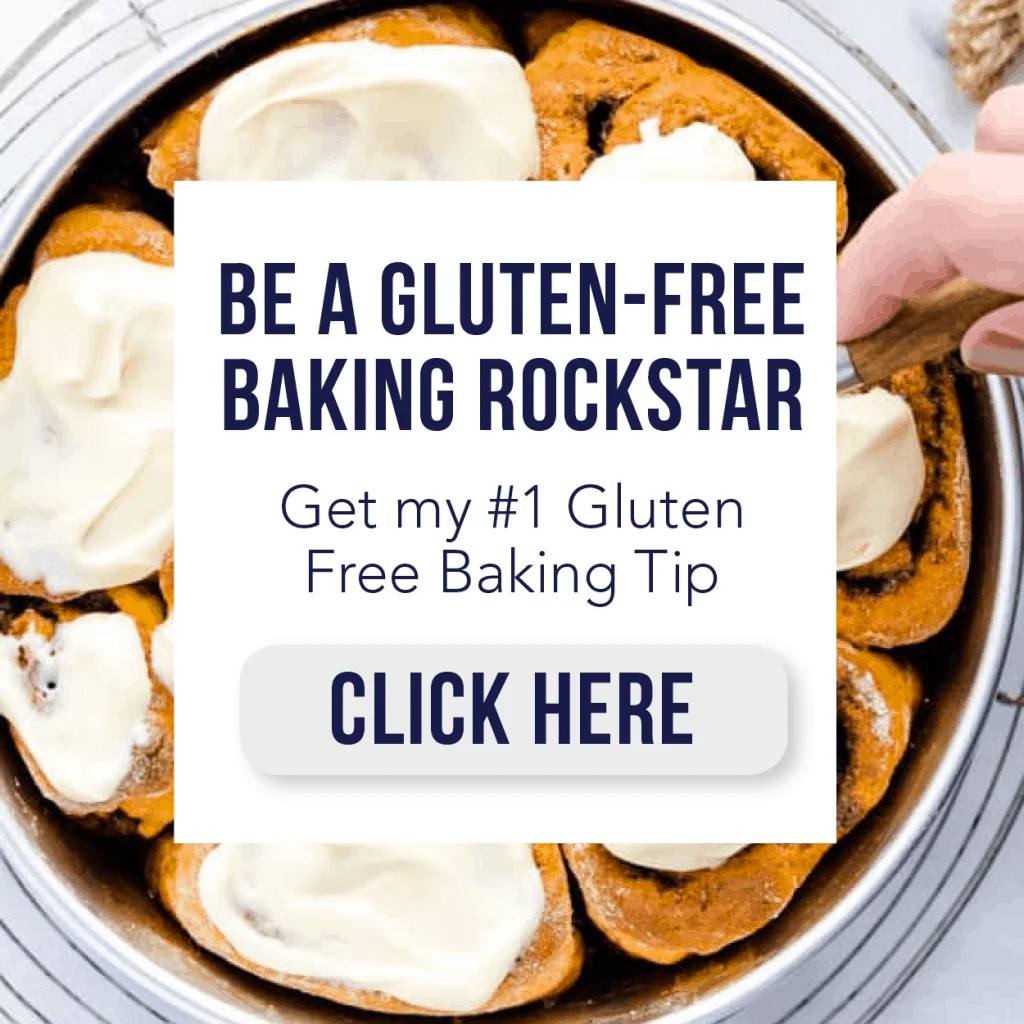 by


The Best Gluten Free Recipes from 2017.