More than twenty recipes for the best gluten free muffins – so many flavors to choose from and all are easy to make! Dairy free, vegan, and grain free options too.
Gluten Free Muffins">
Gluten Free Muffins
You've been baking gluten free for a while now and you've realized something – a good gluten free muffin recipe is sometimes hard to find.
Sound familiar? Well have no worries, I've got your baking-loving back!
I've put together one big, gigantic, tasty list of all the best gluten free muffins you need for a tasty gluten free breakfast!
There's literally something for everyone here – blueberry, chocolate, lemon, banana, and I've got more muffin recipes planned. In my opinion, you can never have enough options when it comes to muffins 🙌🏼
Enjoy!
As an Amazon Associate I earn from qualifying purchases.
---
Equipment Needed:
Muffin Pan – my recipes make 12 regular sized muffins so a standard pan is all you need!
Large OXO Scoop – I use this scoop to portion muffin batter, cupcake batter, pancake batter, and cookies. It's one of my most-used tools in my kitchen.
Paper Liners or non-stick spray to keep the muffins from sticking to the pan.
Basic Kitchen Equipment: Mixing Bowls, a whisk, a mixing spoon, and a good sturdy silicone spatula. Muffins are one of those easy recipes that require very little kitchen tools and equipment!
---
What's the best gluten free flour for gluten free muffins?
My favorite gluten free flour blend for muffins is my Nightshade-Free Gluten-Free Flour Mix. If you use a 1:1 flour mix that contains xanthan gum, omit what I call for in the recipes. Too much xanthan gum will make your muffins tough and gummy.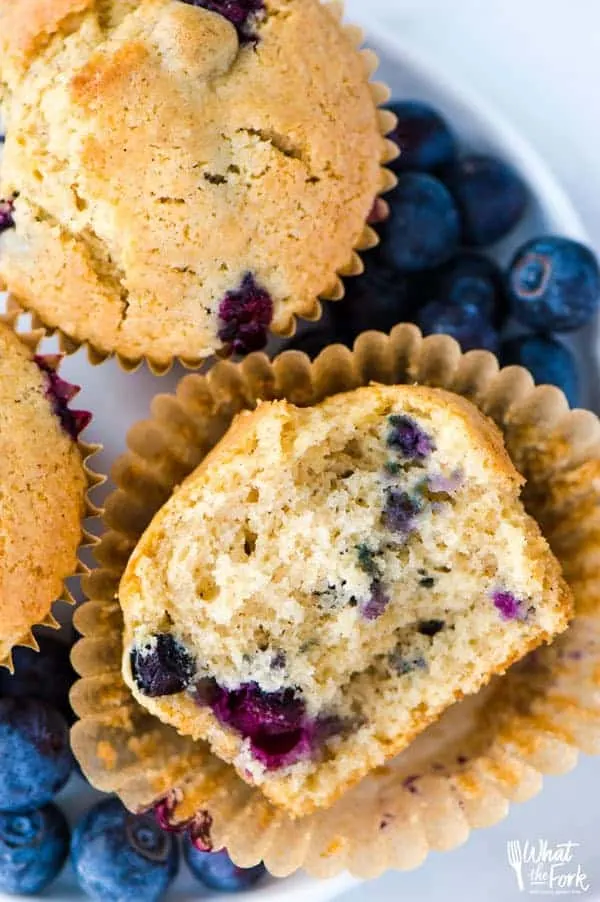 ---
Are these dairy free muffins?
Just about all of these muffin recipes have notes on how to make the muffins dairy free. A few are naturally dairy free and there are even some vegan options. If you see one that doesn't have a dairy free option written, just ask. I'd be happy to offer the subs for you!
---
Are muffins freezer friendly?
Yes! Muffin, even gluten free ones, are incredibly freezer friendly.
PS glazes aren't always freezer friendly but I do it anyways 😉
Just be sure the glazed muffins are frozen solid before putting them in a freezer safe bag. Defrost them uncovered at room temperature.
---
Tips for Making the Best Gluten Free Muffins
For best results, make sure you bring your cold ingredients to room temperature.
Correctly measure your flour and cocoa powder using the spoon and sweep method. Download my free printable guide here for an in-depth explanation and step-by-step photos.
If you use a high quality flour blend, you don't have to let your batter rest before baking to reduce grittiness. A high quality baking blend will not produce gritty baked goods. See above for my preferred baking blend.

This is especially important if you're making lemon muffins. The acid in the lemon juice will start reacting with the baking powder and baking soda immediately.
Be sure to follow me on Instagram and hashtag #whattheforkfoodblog or tag @whattheforkfoodblog – I love seeing what you make!
If you love these gluten free muffin recipes, be sure to follow me on social media so you never miss a post:
---