18 of the very best gluten free recipes from 2018! There's something for everyone with tried-and-true gluten free recipes the whole family will love!
<< click here to pin this post >>
Gluten Free Recipes from 2018
2018 was a BIG year! It was the year I got my first cookbook deal! I spent a huge part of my spring and entire summer testing, writing, and photographing 75 gluten free and dairy free quick breads.
It was also an exhausting year, to say the least! But it was so worth it because in 2019, I'll be holding my very own cookbook with my name on it – a huge accomplishment that was nothing short of a miracle and is definitely built on hard work plus some blood, sweat, and tears. People often compare writing a cookbook to birthing a baby.
After having two of my own children and writing a cookbook, I can attest that writing a cookbook might be slightly harder. My life was eat, sleep, bake, write, bake, bake, bake, bake, repeat. On top of the every day normal typical life stuff like raising children (my youngest was home with me during the process and both kids were home with me all summer), cooking them meals, getting them ready for school, making lunches, homework, swim lessons, soccer, dance recitals, birthdays, etc.
I was literally baking, photographing, and writing every spare second I had. Burning the midnight oil? More like burning the oil 24-7 for months on end.
BUT you guys — it'll be so worth it to hold that book in my hands! It'll be available for pre-order soon and will be publishing in April 2019. I CAN NOT wait! Keep your eyes peeled, my friends!
So lets talk about the gluten free recipes on the blog from 2018. There weren't as many as usual, for obvious reasons. But the ones that I was able to publish, man are they good!
I'm looking forward to getting back into the groove and posting regularly now that I've taken some much needed time off from baking and keeping a strict social media posting schedule. I've got a lot of planning to do!
I also need to get back into shooting video again next year and I'm even contemplating doing some different style videos that what you're used to seeing from me. I've been taking notes from my kids who love watching Kids YouTube videos and they know all the right things to say 😂
I'm also looking forward to sharing more baking tips and tricks and more general baking knowledge with you. My goal for this blog has always been to share gluten free recipes with you but over the years, I've niched down a bit more. My goal for What The Fork Food Blog has slowly morphed into teaching you how to make and bake gluten free treats (mostly from scratch) that even gluten eaters love and to help you feel confident while doing that.
I look forward to continuing this journey with you all in 2019 and I can't wait to see where we are a year from now! If you want a quick blast to the past, you can check out the top posts from 2017, 2016, 2015, and 2014 – we've come a LONG way!
Cheers to baking in the new year, friends!
---
Oh, and in case you didn't know, I've got a Gluten Free Baking Community on Facebook – I'd love for you to join!
---
Top 18 Gluten Free Recipes from 2018:
These are seriously the best fluffy gluten free pancakes – and there are plenty of reviews to back that up! They're also a staple in my house, we make this recipe a minimum of once a week 🥞
4 healthy and filling smoothies to help you start your mornings right!
3. GLUTEN FREE MOLTEN CHOCOLATE LAVA CAKES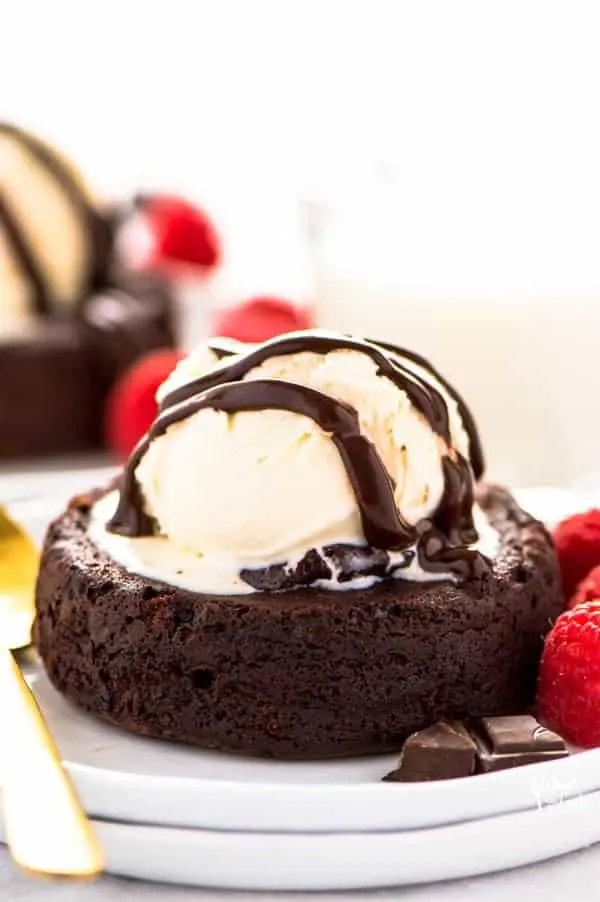 Gooey chocolate cakes that serve two people – these are the perfect Valentine's Day dessert or any time you're craving a quick chocolate treat.
4. GLUTEN FREE CARROT CAKE CUPCAKES
All the flavor of my favorite gluten free carrot cake, just in a smaller individual portion! These cupcakes are 💯
5. Easy No-Bake Cheesecake Recipe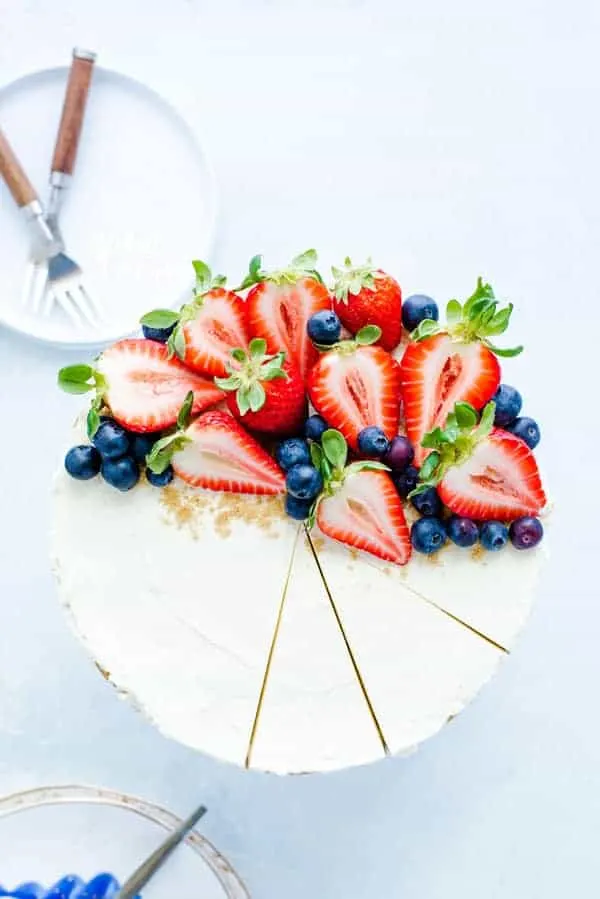 Not only is this no-bake cheesecake easy, creamy, and delicious, it's absolutely gorgeous when it's piled high with fresh berries!
6. Gluten Free Lemon Poppy Seed Muffins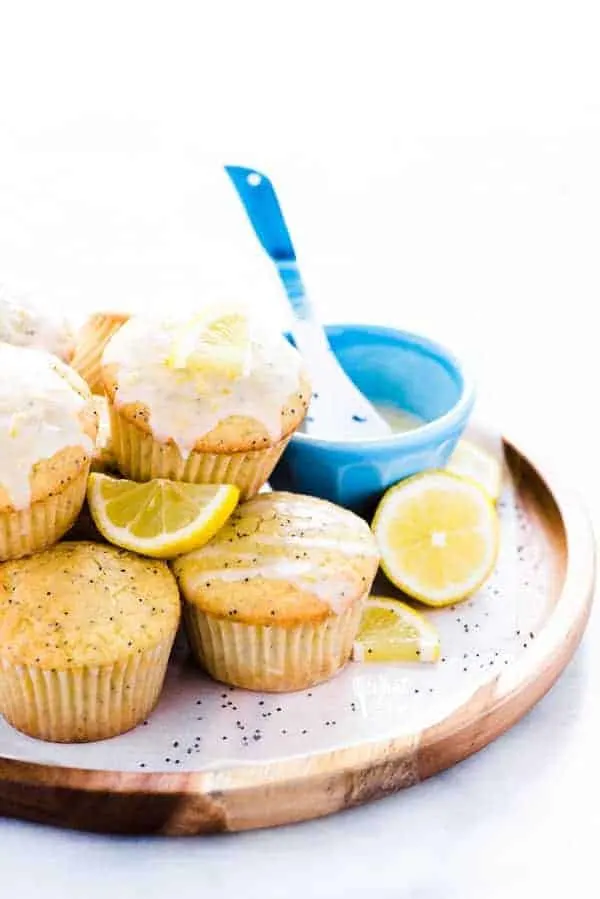 These gluten free lemon poppy seed muffins are pure sunshine on a plate. Make them when you're feeling a little blue this winter, they'll brighten your mood right up ☀️
7. Nutella Buttercream Frosting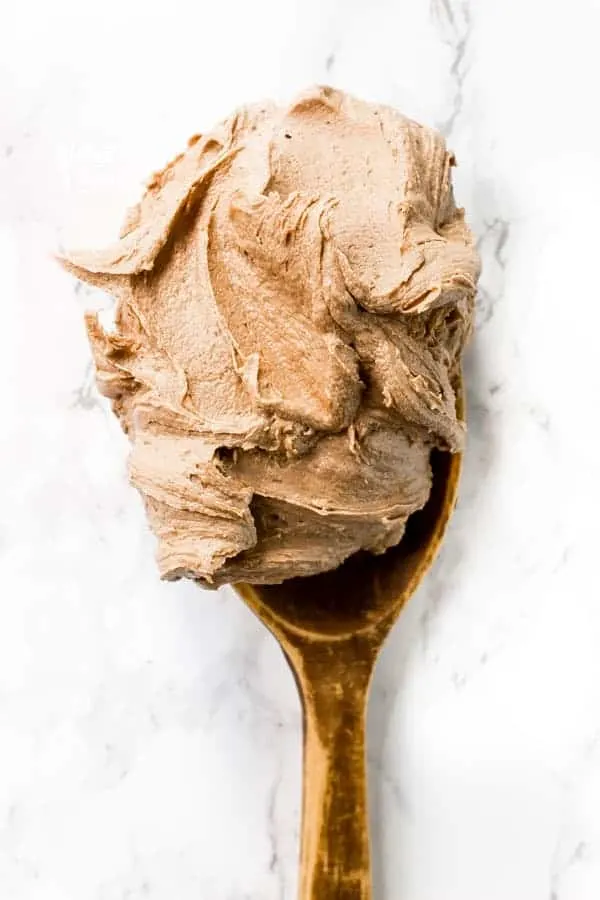 If you love chocolate frosting on all your cakes and cupcakes, adding Nutella is a totally delicious game changer.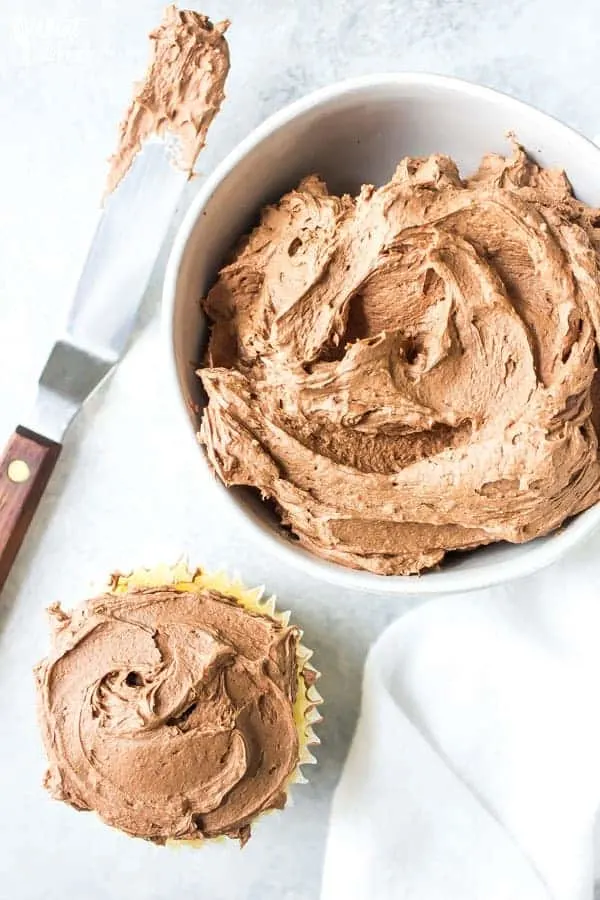 You will always need a classic chocolate frosting recipe in your arsenal. This one is legit.
9. Gluten Free Blueberry Muffins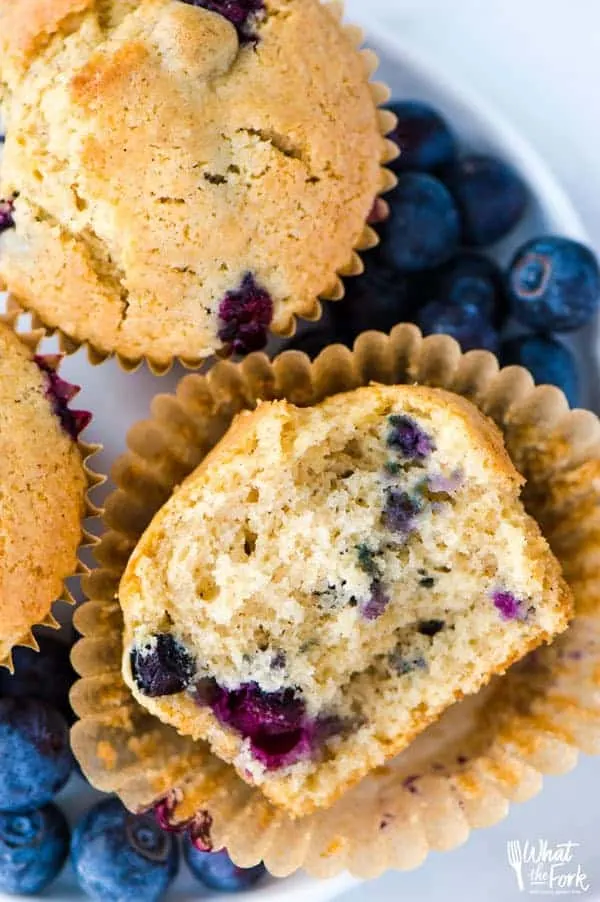 Gluten Free Blueberry Muffins are a breakfast staple. A little bit of cinnamon makes these ones extra special!
10. Gluten Free Cinnamon Rolls
Gluten Free Cinnamon Rolls have been the most requested recipe since publishing my gluten free dinner rolls. I delivered this fall just in time for the holidays and you guys have been eating them up since!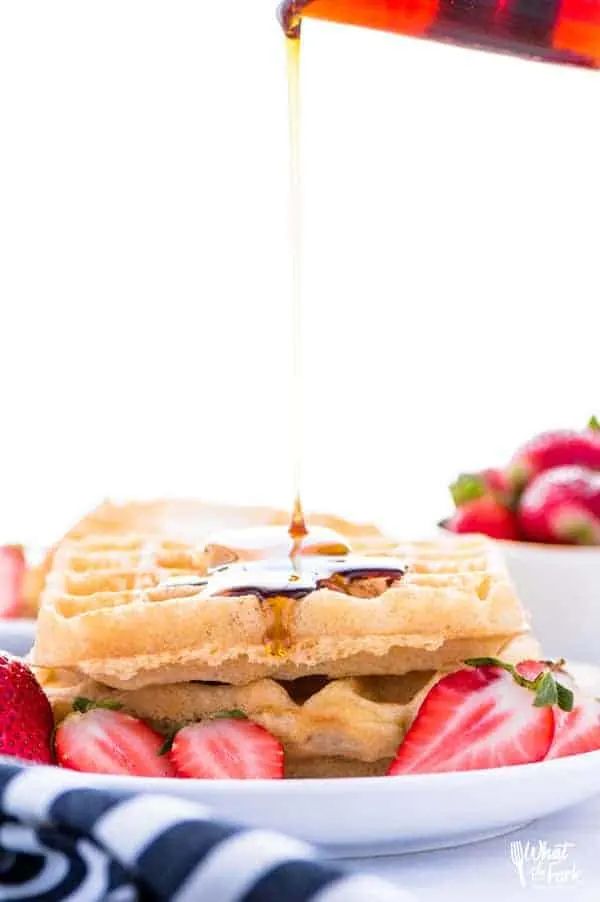 This recipe for gluten free waffles is based off of my popular gluten free pancakes – it's such a versatile batter!
12. Overnight French Toast Casserole with Cinnamon Swirl
Nothing says brunch like an Overnight French Toast Casserole. Pro tip – make ahead brunch recipes are definitely a must if you want to enjoy the party too!
13. Gluten Free Cake Batter Rice Krispies Treats
My youngest requested these for her birthday last year. She's been asking for them every week since. I've created a Krispie treat monster 🦄
14. Gluten Free Chocolate Cupcakes
A perfect dozen gluten free chocolate cupcakes that can easily be doubled.
15. How to Make a Graham Cracker Crust
Everyone needs a good recipe for a graham cracker crust. It's the base of an endless amount of cheesecakes and pies!
16. Banana Split Muffins (gluten free and vegan)
You get the best of both worlds with these fun muffins!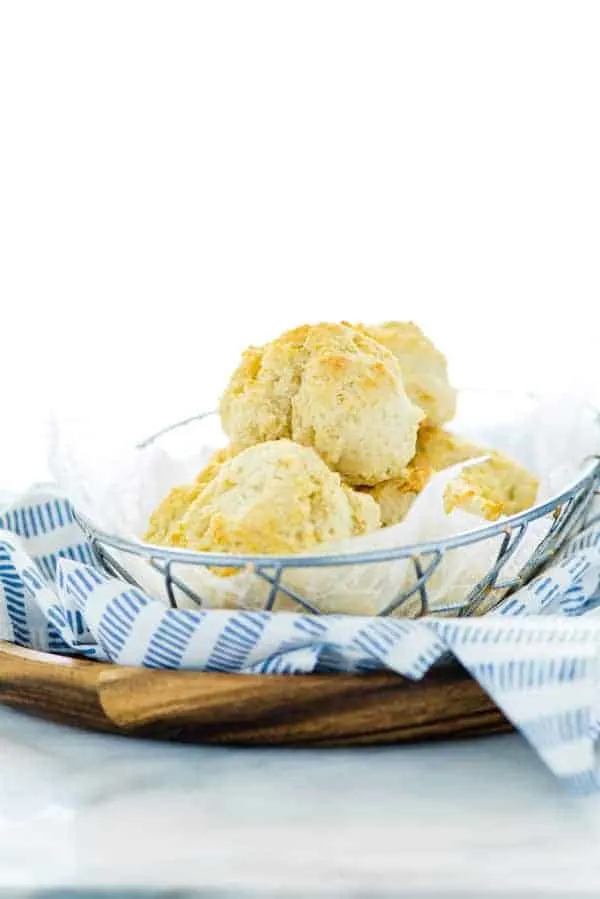 These gluten free drop biscuits are a version of my famous recipe for gluten free biscuits. I make these for strawberry shortcake and peach shortcake in the summer!
18. Vanilla Buttercream Frosting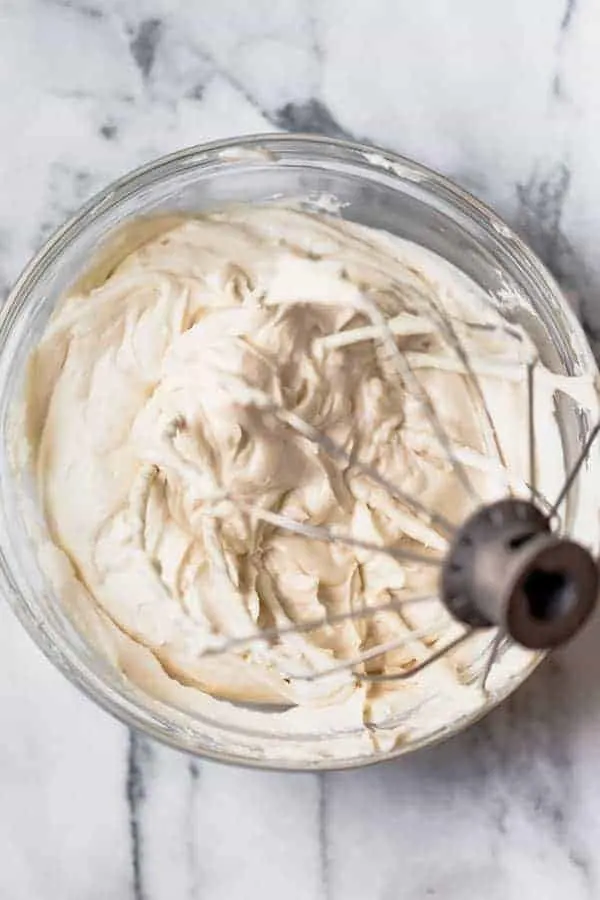 You guys love your frosting recipes and I love this vanilla buttercream frosting! There are so many ways to enjoy it but the best way might be with a spoon straight out of the bowl 💕
---
<< pin this post to your gluten free recipes board >>
---
Gluten Free Recipes that Got a Facelift (aka new photos and one with an updated recipe)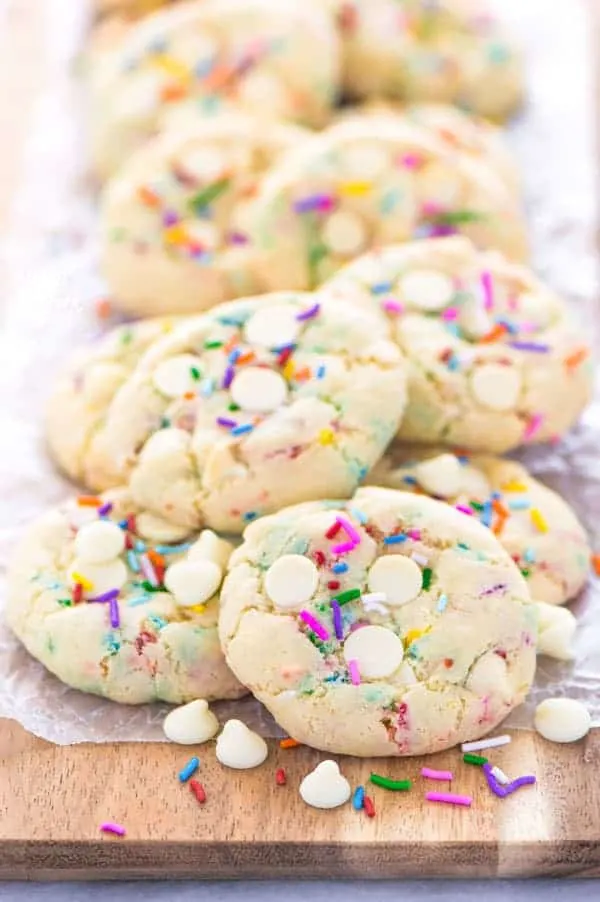 Gluten free cookies that taste like Funfetti cake and filled with white chocolate chips. These cookies are a top request in my house 💖
Double Chocolate Zucchini Bread
I updated the photos and recipe for this delicious quick bread when I tweaked it to include it in my upcoming cookbook. It'll be available for pre-order soon so keep your eyes peeled!
This gluten free pie crust is nice and flaky, just the way pie crust should be! It can be used with sweet or savory pies and there's even a dairy-free/vegan option!
This is quite possibly my favorite pie ever. I'm a hardcore coconut fan so if you are too, this pie will make you weak at your knees.
Flourless Chocolate Mint Brownies
Rich and fudgy minty flourless brownies topped with mint buttercream frosting and chocolate ganache. These brownies are decadent and worth every little bite 💚
Gluten Free Reese's Peanut Butter Cookie Cups
Gluten Free peanut butter cookies are baked in mini muffin tins then stuffed with Reese's Peanut Butter Cups. Life is delicious.
---
Be sure to follow me on Instagram and hashtag #whattheforkfoodblog or tag @whattheforkfoodblog – I love seeing what you make!
If you love this post for the top gluten free recipes, be sure to follow me on social media so you never miss a post:
---